The Ceremony: Saint Louis Cathedral
Fans of the Crescent City, this Georgia couple got engaged in New Orleans during a trip. Daniel had it all planned out and popped the question during dinner at the Rib Room in the Omni Hotel.
The couple was married at the grand St. Louis Cathedral with five bridesmaids and five groomsmen in attendance. Their children also participated in the ceremony, so this wedding was definitely a family affair.
Heavenly looked every bit the princess in her embroidered lace and beaded wedding dress with her hair and makeup done by Danielle Moore of Doll Faces by Danni. Her long cathedral veil certainly made for a grand entrance. The bridesmaids were decked out in silver beaded gowns, while the groom and groomsmen opted for casual chic in blue suits and suspenders.
After the ceremony, the couple and their families and friends took the party down to the Oceana Grill where authentic New Orleans cuisine is the specialty. The Oceana is known by locals as a celebration destination.
The Reception: Oceana Grill Wedding
The wedding cake was created by Haydel's bakery, which has a grand history of its own. Three generations have given Haydel's its stellar reputation, along with having an internationally certified craftsman and master baker at the helm.
When it got time to get their groove on, Big Fun Brass Band took the reins and got the people on their feet. The band, comprised of classically-trained musicians, specializes in Dixieland and pop brass. When it came time to second-line, they took their parade out into the streets.
Now that the couple has officially tied the knot, they can get back to pursuing all of the things they love to do, which is spending time with their children, traveling, watching movies and sports, and trying new restaurants. Since New Orleans has so many of those, it's certain they will be coming back.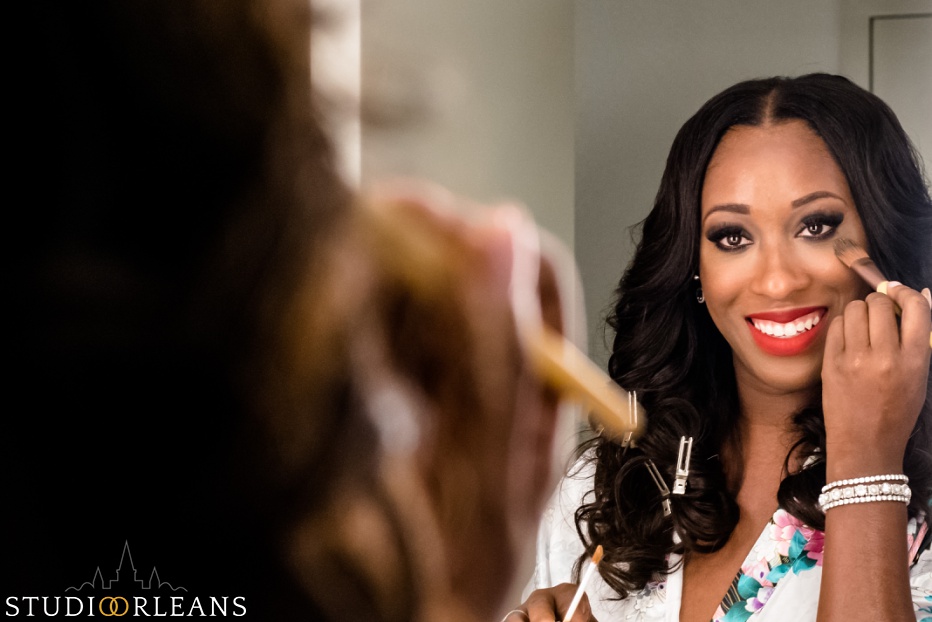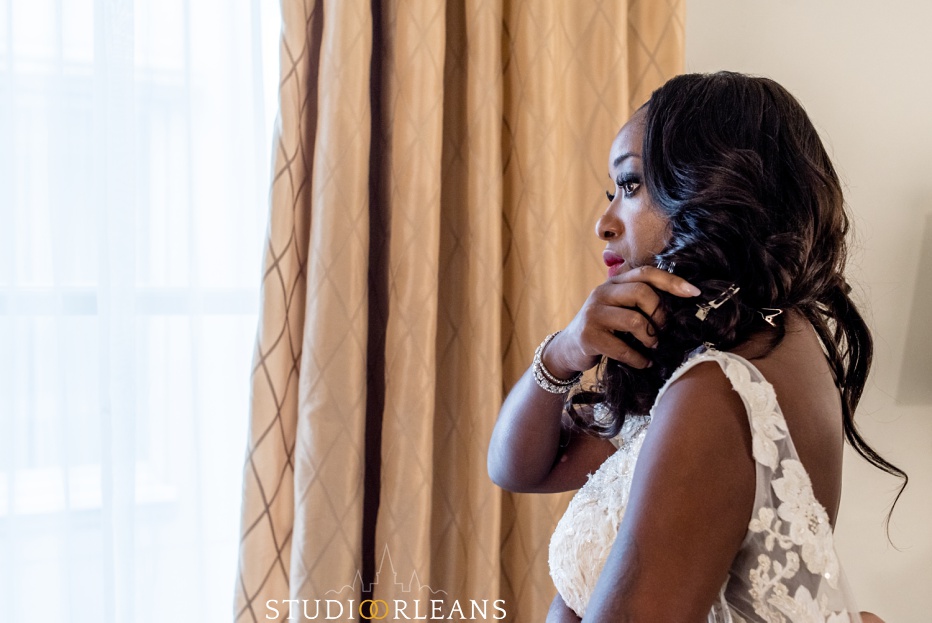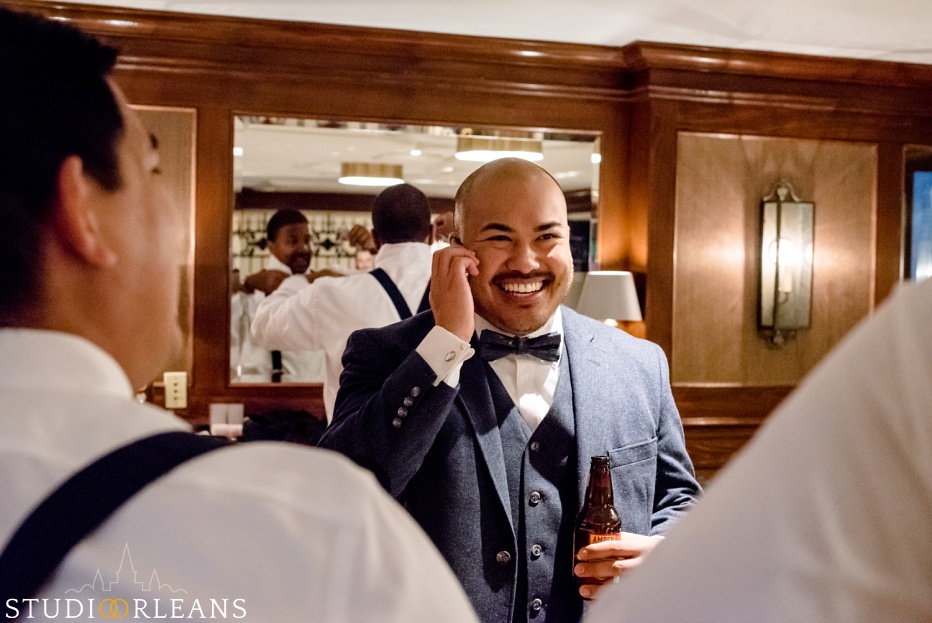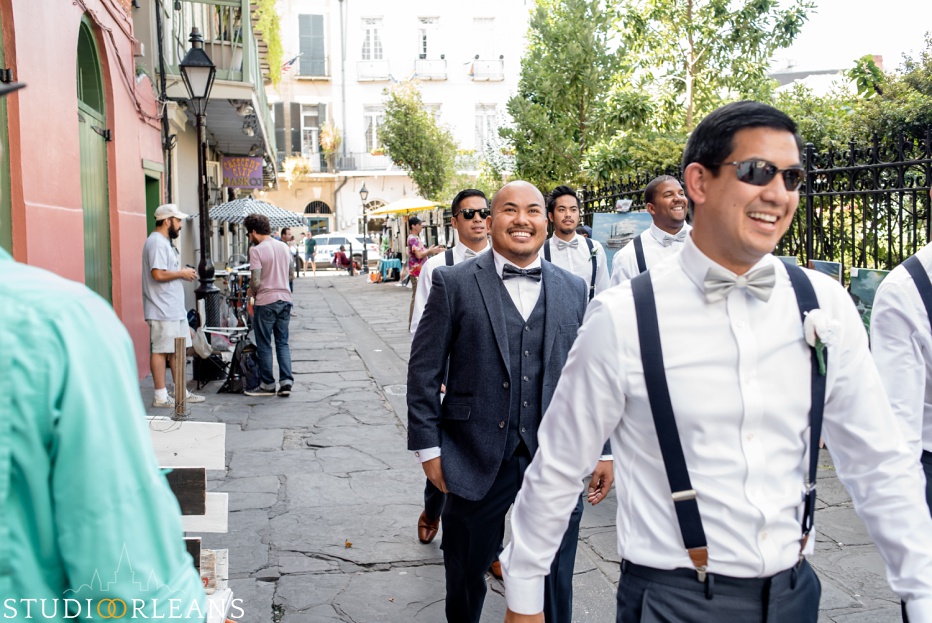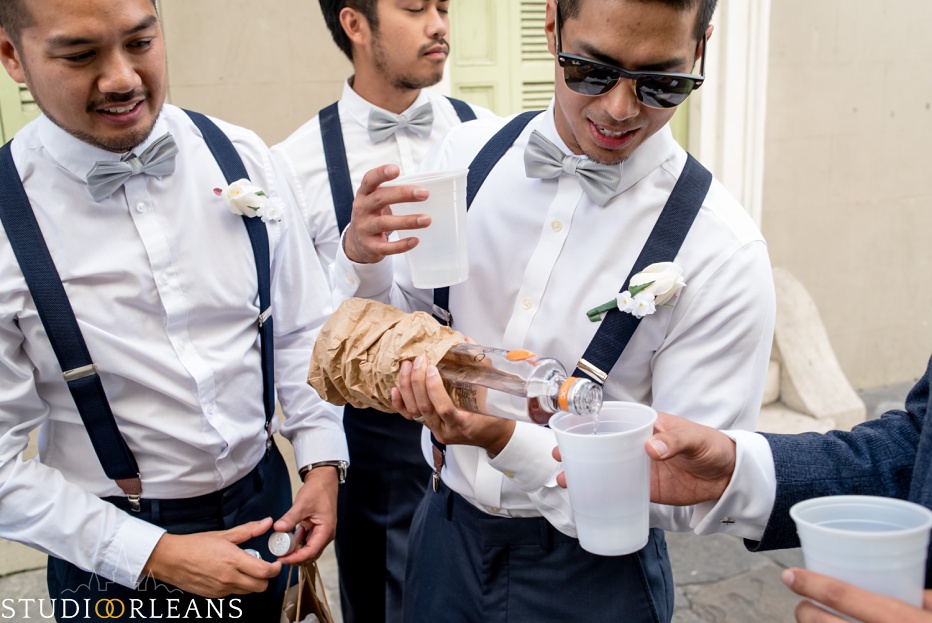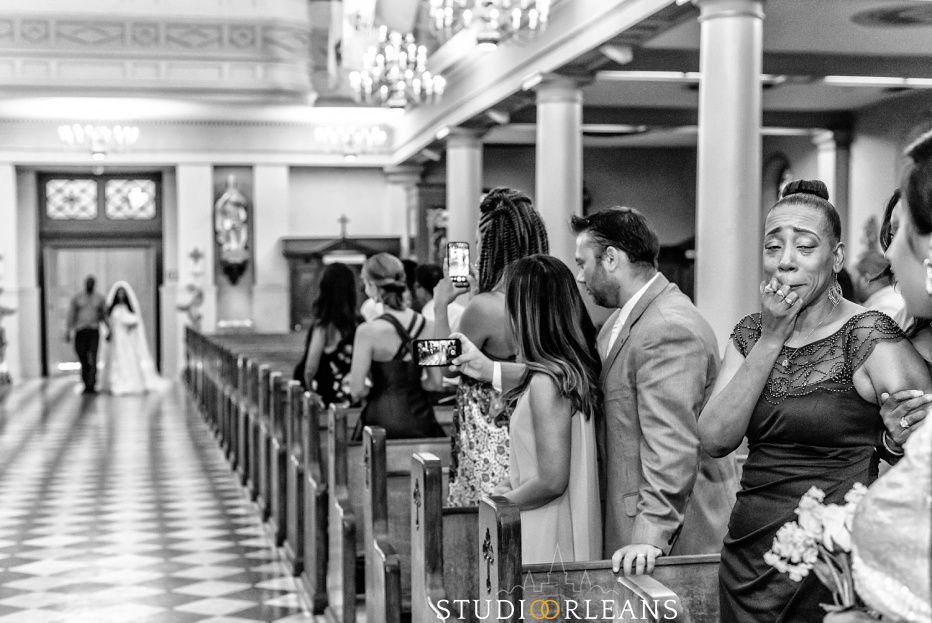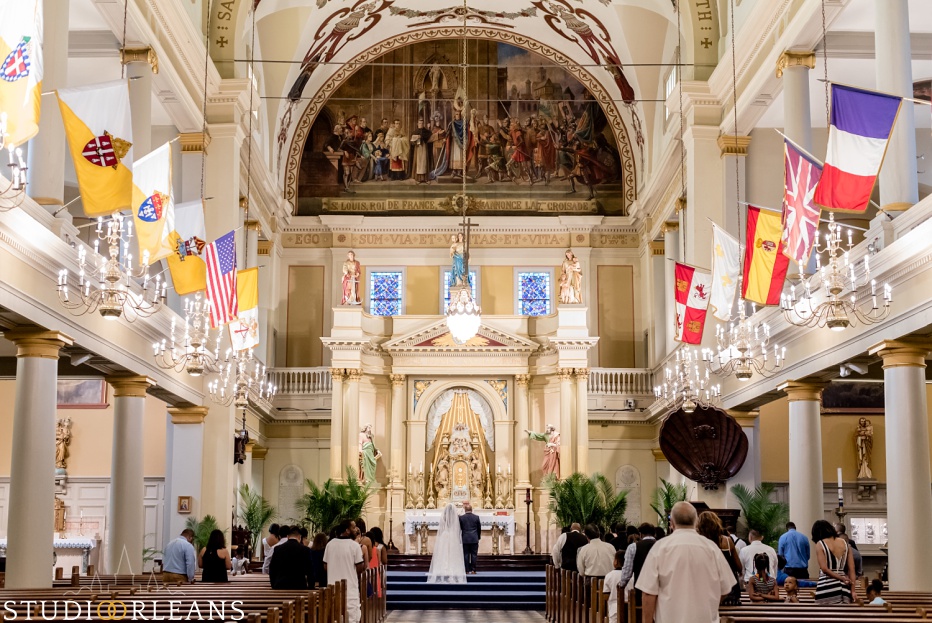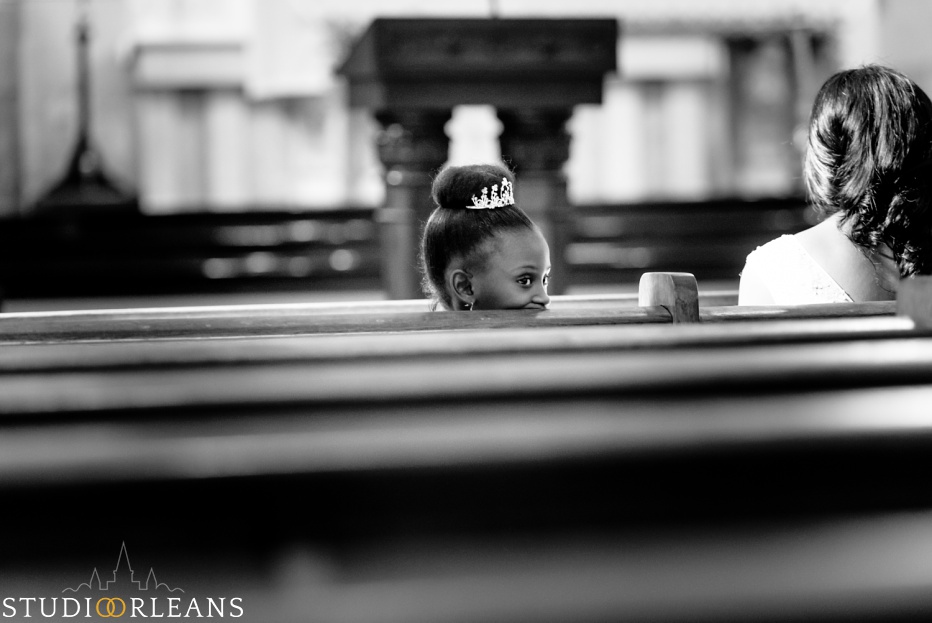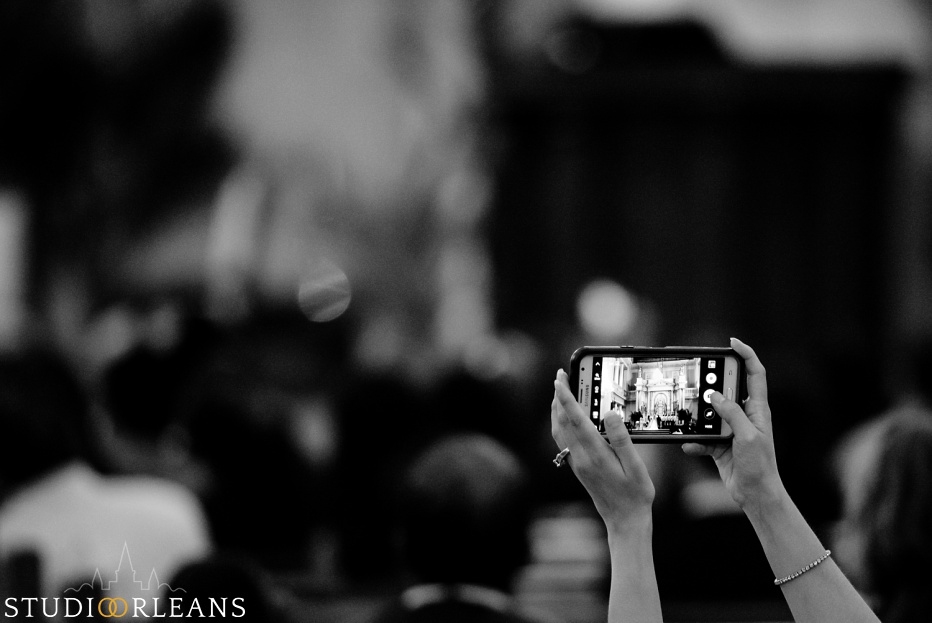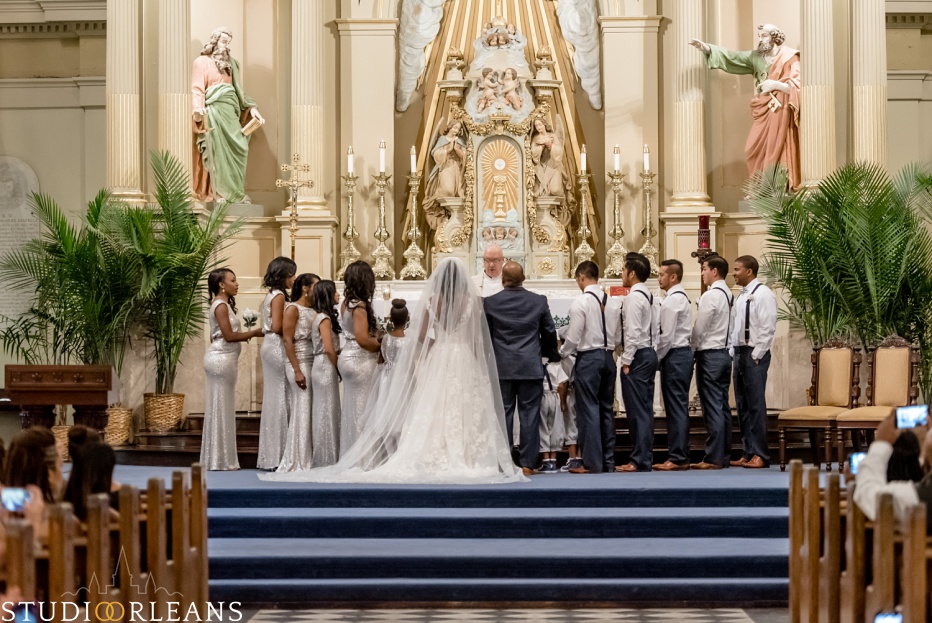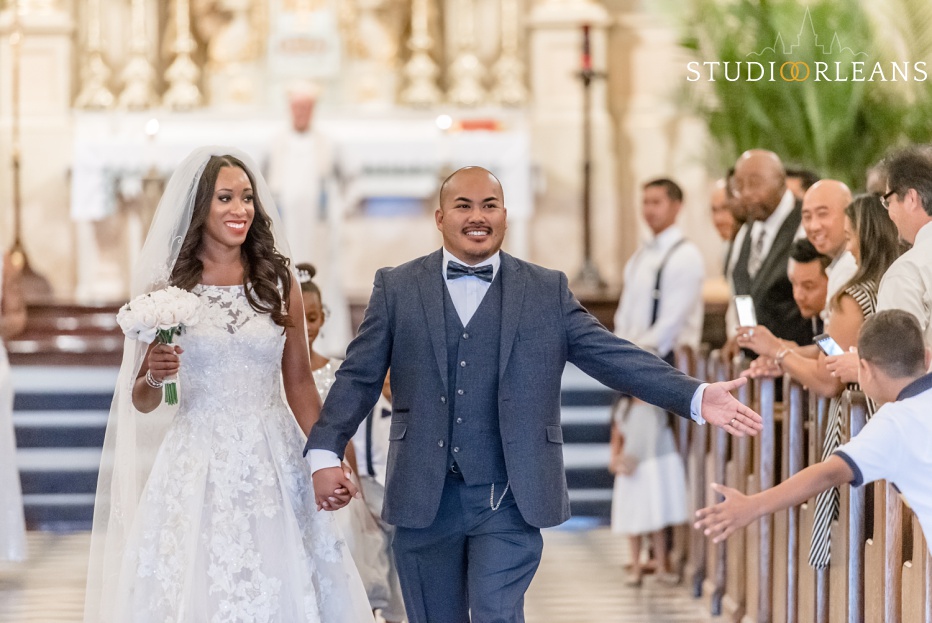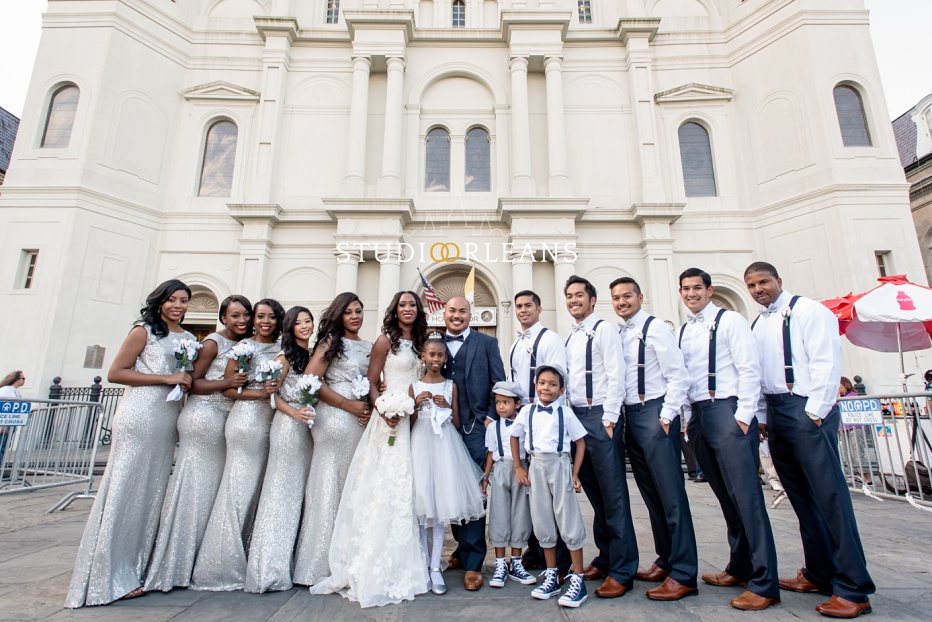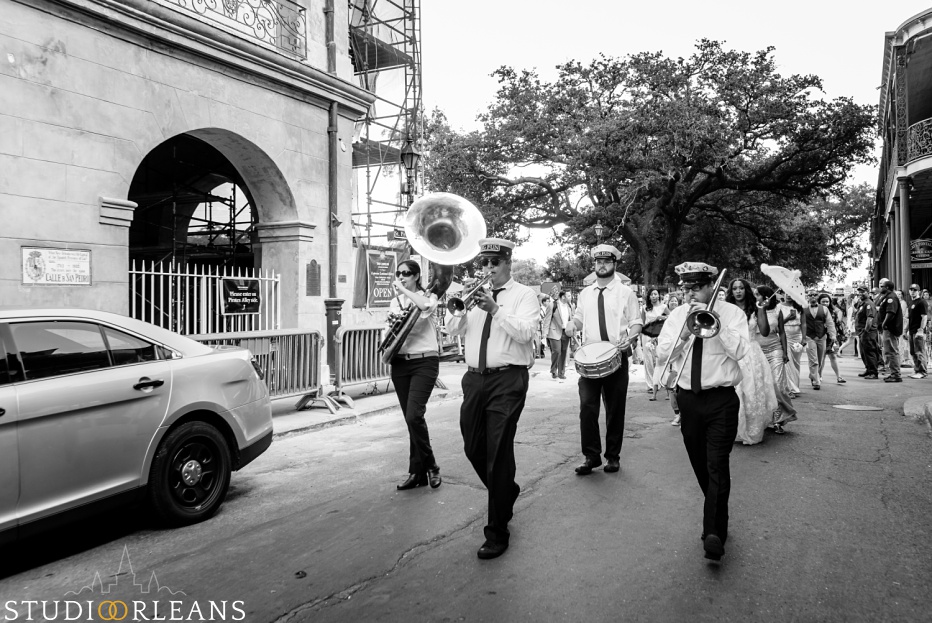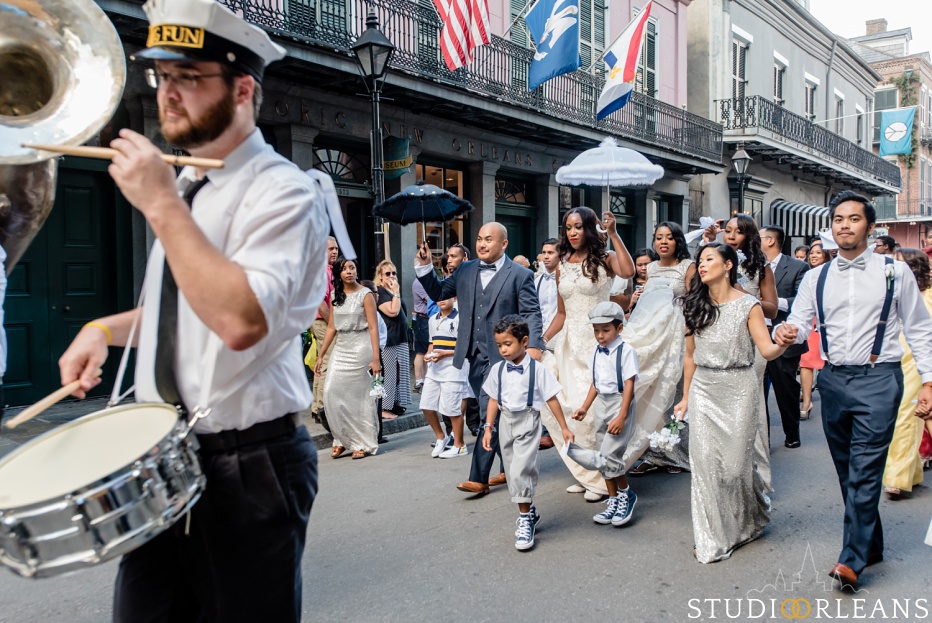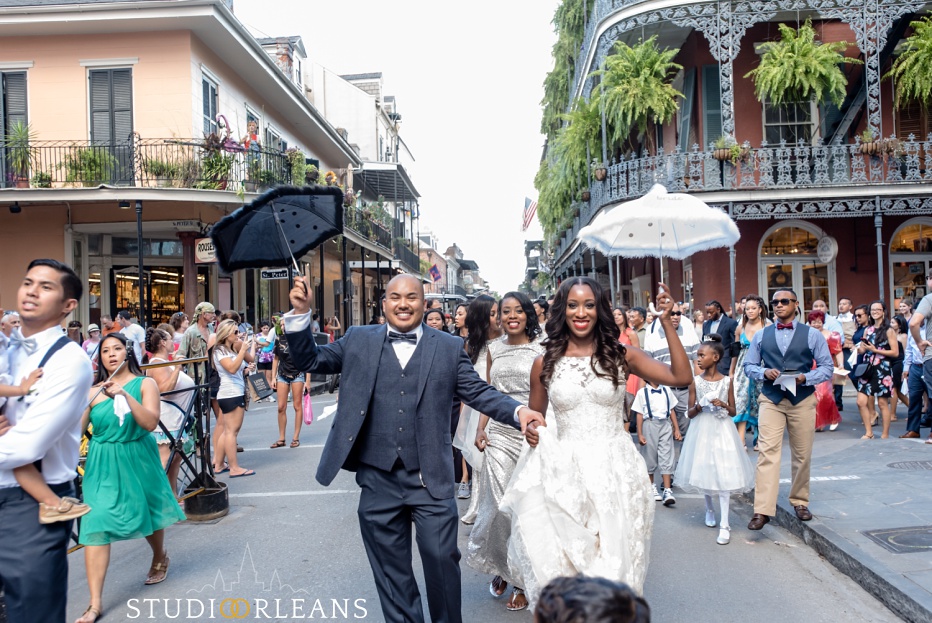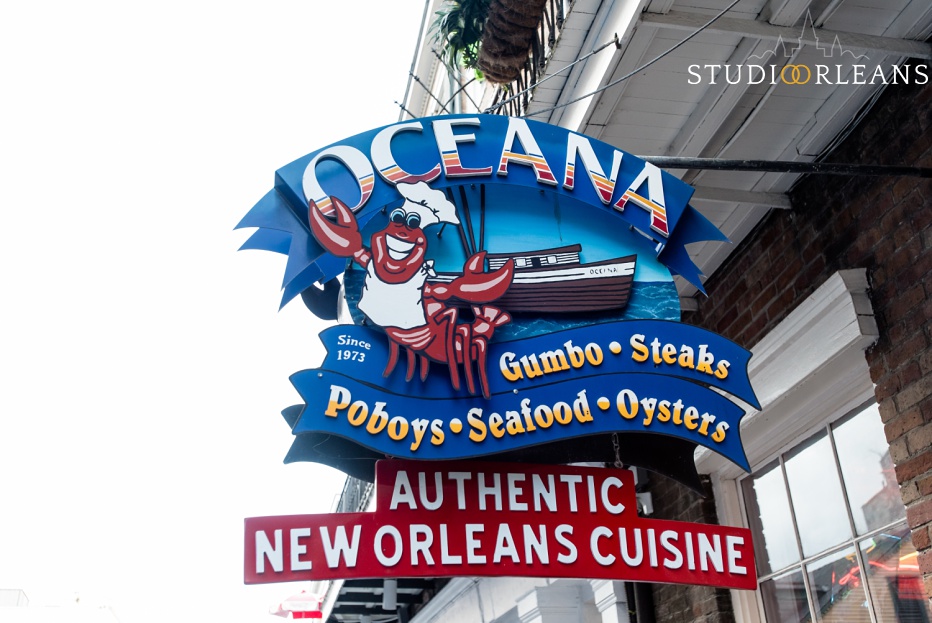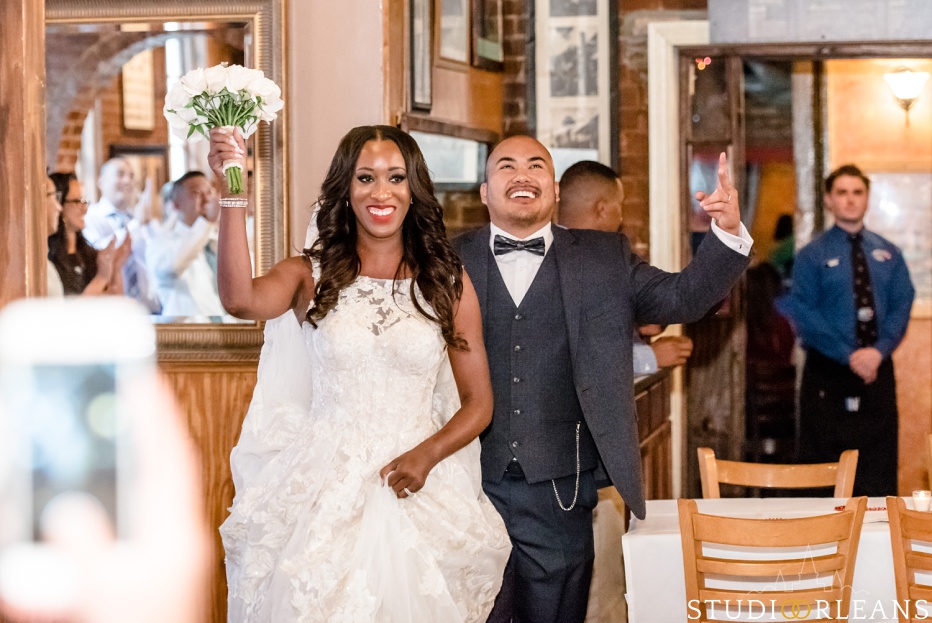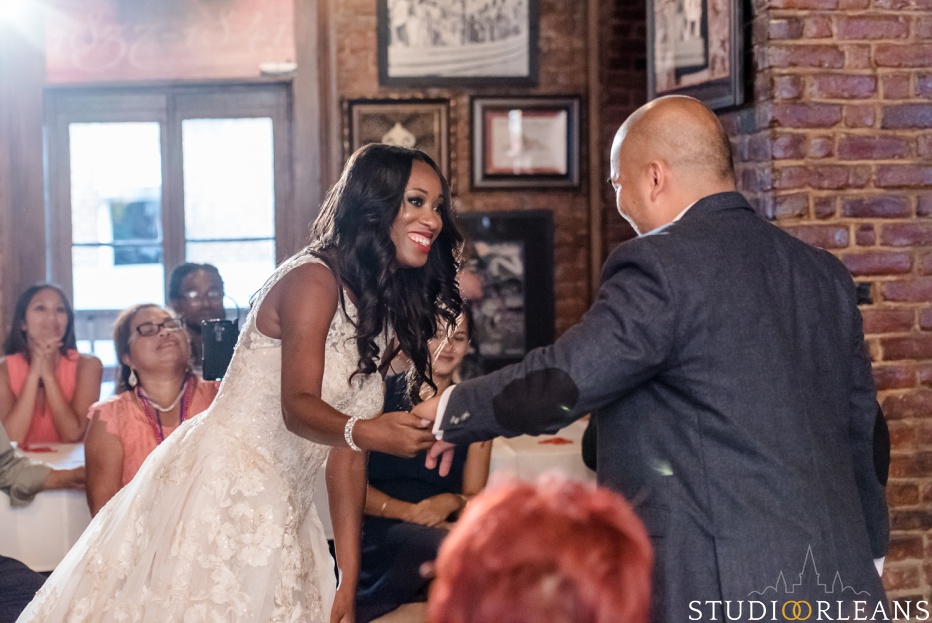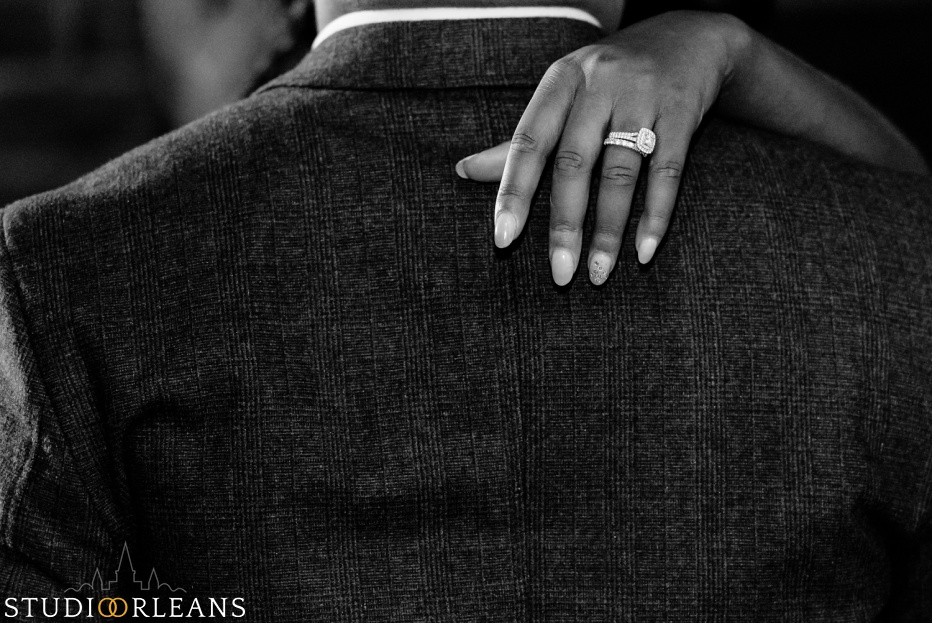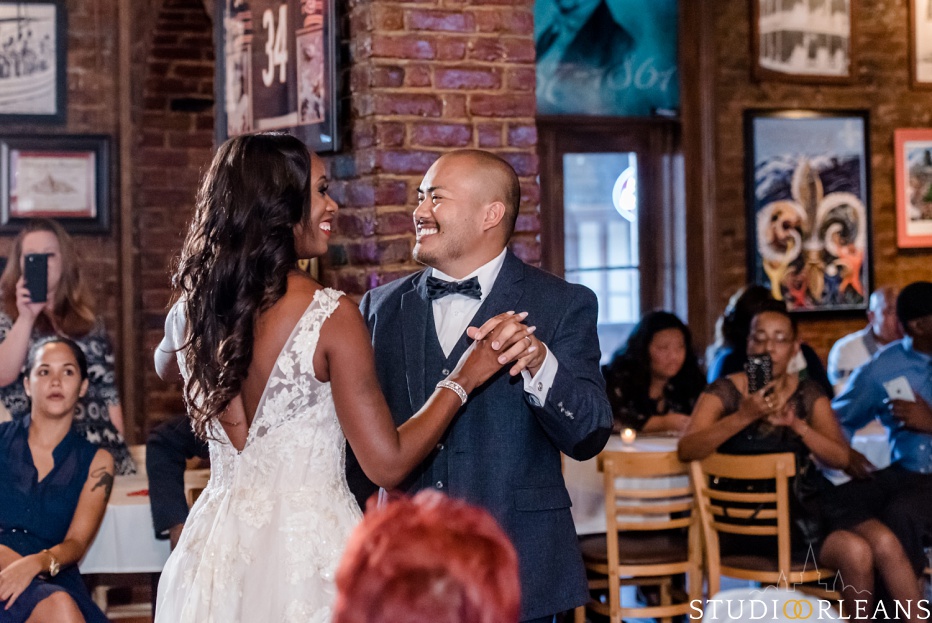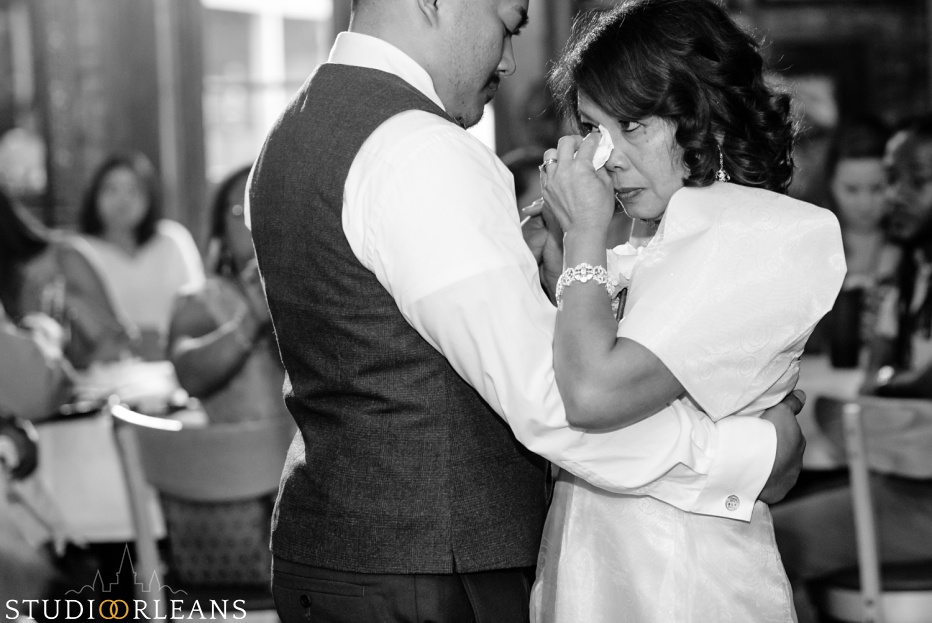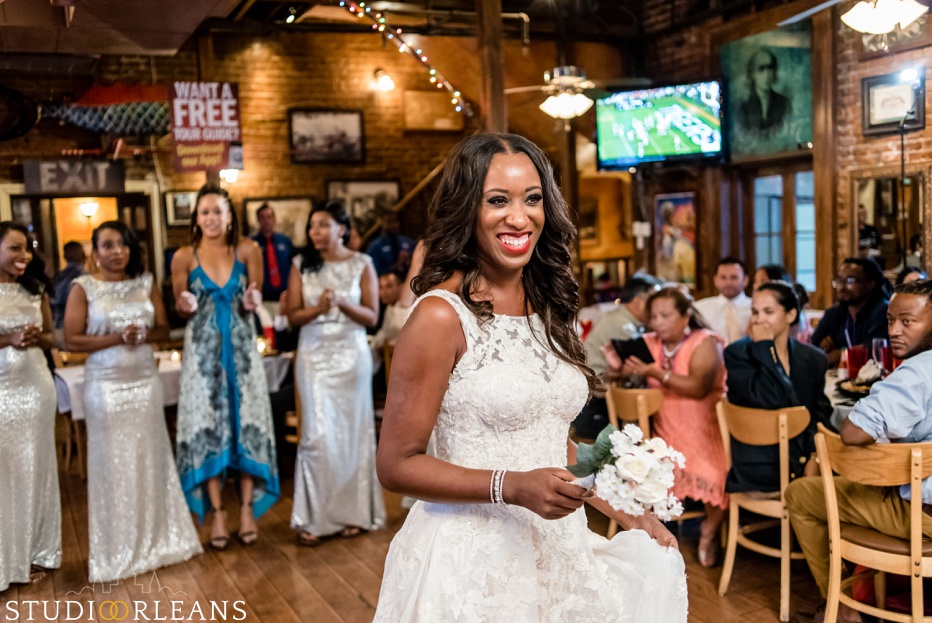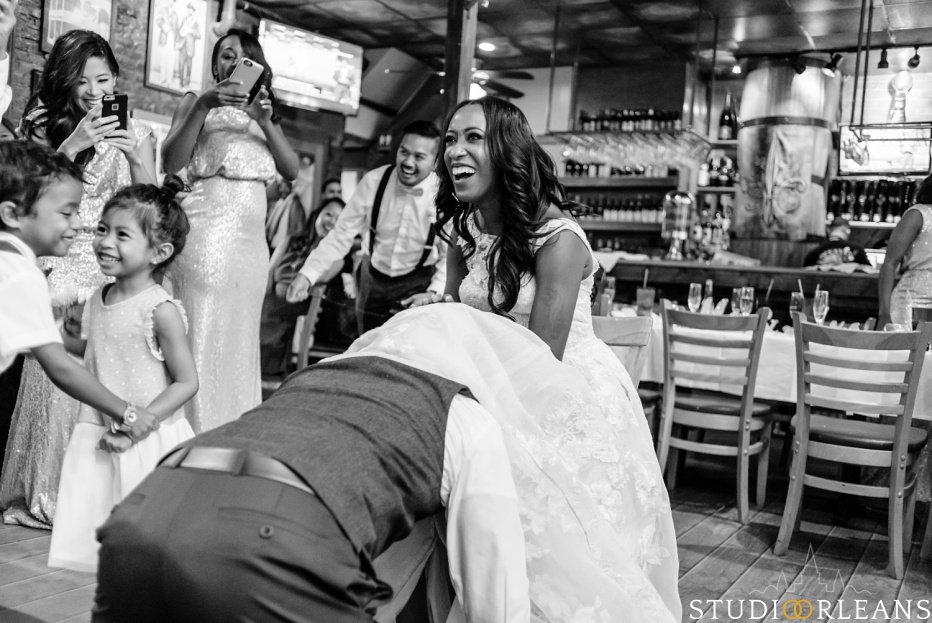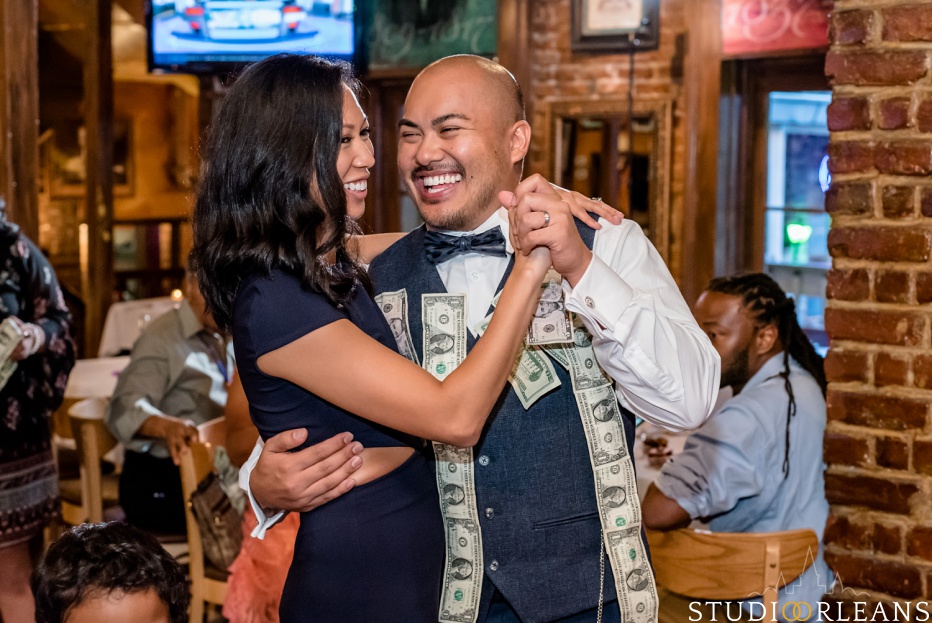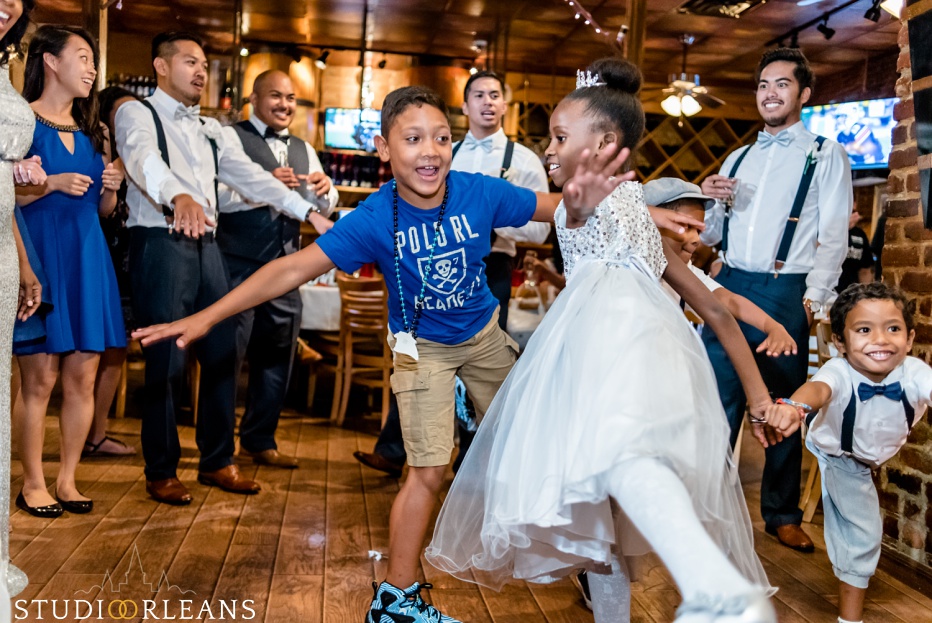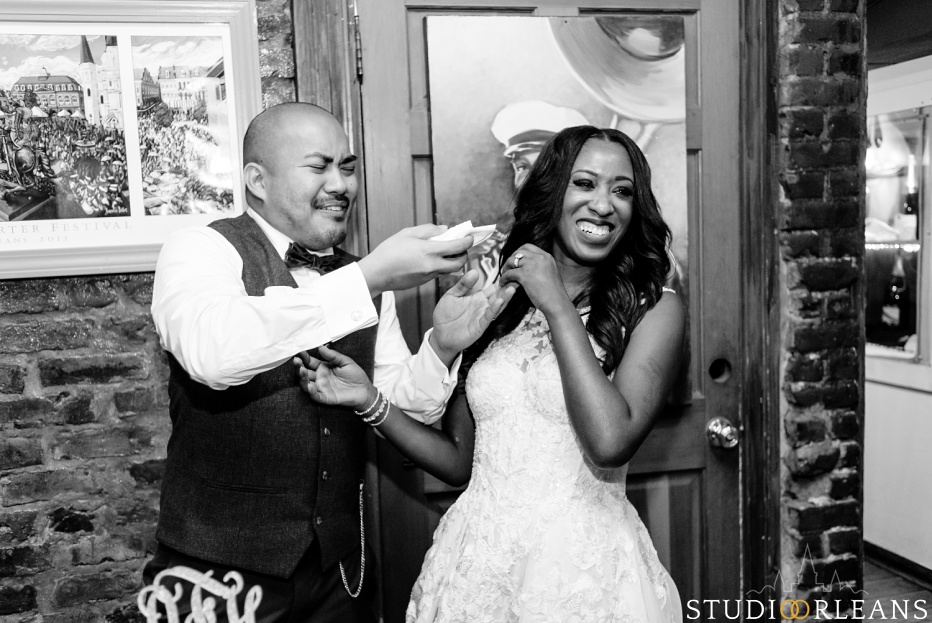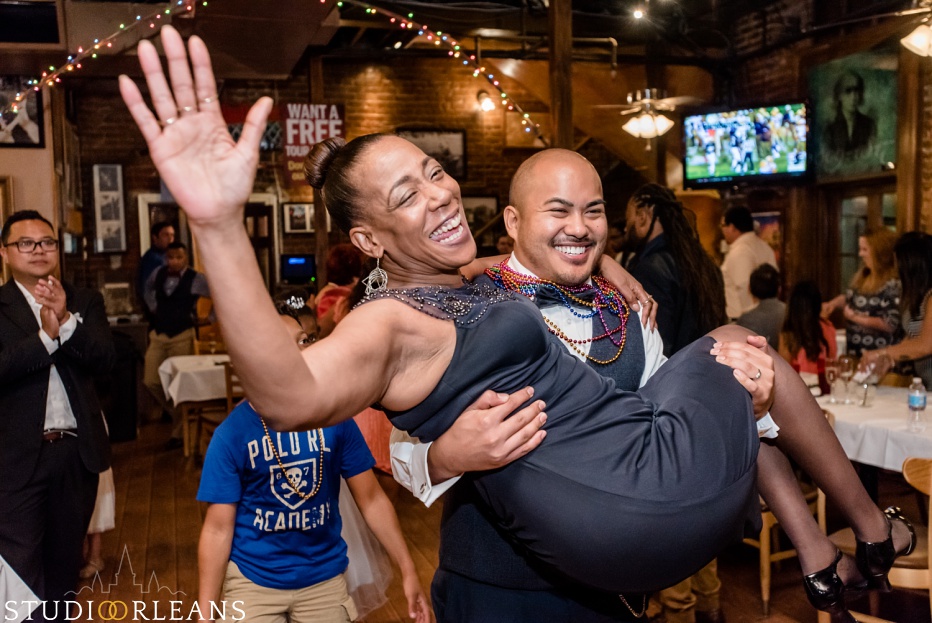 The Vendors
Wedding Prep: The Marriot Hotel in New Orleans
Makeup: DollFaces By Danni
Bridal Gown:  David's Bridal
Grooms tux: K&G Warehouse
Ceremony: Saint Louis Cathedral in New Orleans
Brass Band: Big Fun Brass Band
Reception: Oceana Grill Wedding