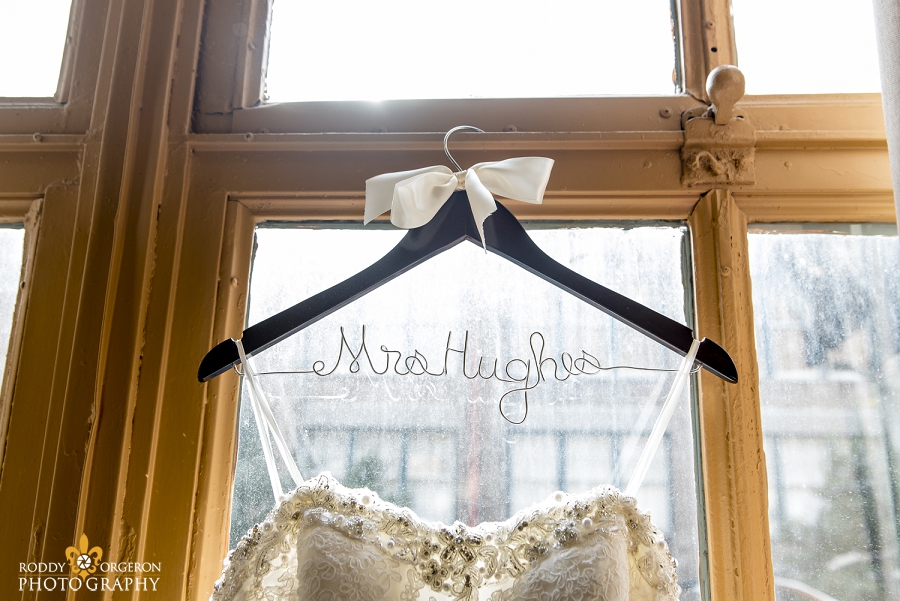 The Ceremony | Reception : Hampton Inn wedding New Orleans
Katie and Joe have the kind of relationship we all aspire for, where fun and creativity are always among the top priorities. The fact that they got engaged at The Magic Kingdom in Disney World really goes to show that these two will be forever young. Hailing from Clermont, FL they brought a large amount of family and friends up to Louisiana to show them a New Orleans good time, complete with a second line and a King Cake for the groom.
They chose gorgeous suites at the Hampton Inn to get ready for their big day. The suites both had rustic painted brick walls and incredibly high ceilings, which let in spectacular light through the impressive, tall windows. The ceremony, which took place at St.Theresa of Avila Catholic Church, was made even more elegant and profound by the church's beautiful architecture and heavenly light.Back at the ballroom of the Hampton Inn, the reception was a truly unique and fun affair. Everyone was more than ready to break it down on the dance floor, particularly Katie and her Dad. I'll never forget how they put their own spin on tradition and treated the crowd to a special synchronized Father-­Daughter dance. Congratulations Katie and Joe, you are absolutely meant for each other!