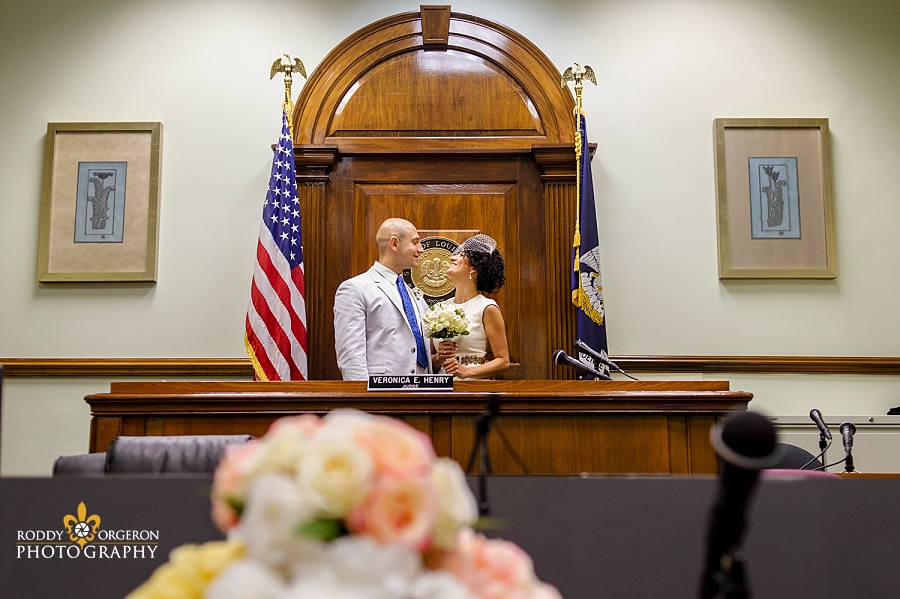 Azadeh and Luke are such a fun pair. These guys came all the way from Canada for their New Orleans Elopement. Instead of throwing a huge wedding with tons of guests, they took a trip down to New Orleans with just the two of them. I think this type of wedding can be such a great idea if you are looking for something quick and intimate. On top of having an awesome vacation alone together (the best kind of quality time), they got married in the intimacy of the courthouse. Their ceremony was an emotional and happy one, with tears and hugs. It was simple, tasteful and truly romantic.
After the ceremony, we strolled the French Quarter to get some shots of the happy couple in their "just married" glow. Unlike the majority of visitors to the French Quarter, Azadeh and Luke have an affinity for downtown in the early morning. The weather was perfect on this day, with bright blue skies and cool crisp fall weather.
Congratulations to Azadeh and Luke! I wish you a lifetime of happiness.