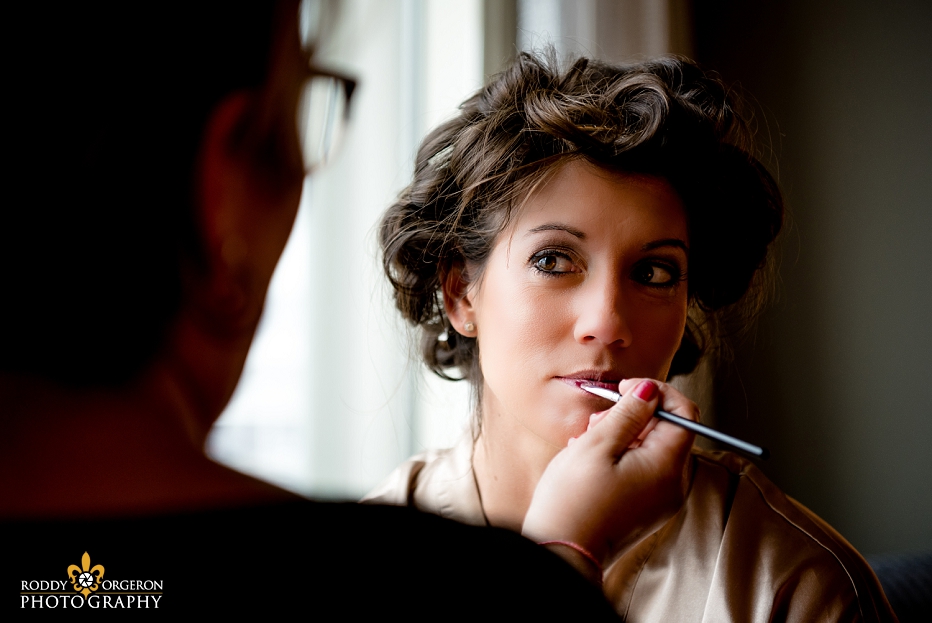 Jenny and Derek had one of the most spectacular, original, fun and fantastic weddings I've ever been to. Everything about the way they planned their wedding exemplifies the quirkiness of their relationship. They planned the wedding for October 31st (Halloween). Among other reasons, they made the choice to hold their ceremony on All Hallows Eve because they met five years ago at a Halloween party. It just goes to show that no matter how long a couple has been together, the very beginning of the relationship will always be among the most sentimental and important of memories.
The Ceremony | Reception: The Chicory wedding Venue
The ceremony was held at The Chicory in the historic warehouse district right here in New Orleans, LA. The Chicory is an edgy venue, with exposed brick walls and old-school gas lanterns. It boasts a long history; it was built in 1852 as a coffee-manufacturing warehouse.
Jenny looked stunning in a sequin and lace embellished gown, and Derek, (gotta love the guy) was just as stunning, dressed as Vanilla Ice. Guests entered in extravagant costumes, which filled the room with an exciting and often hilarious energy. The reception kicked off to the sound of one of New Orleans best bands, The Mixed Nuts. The entertainment did not stop there however, as Jenny and Derek were more than ready to perform a choreographed first dance, much to the guests delight.
Entertainment: The Mixed Nuts band and The 610 Stompers
Also in attendance were the famous 610 Stompers, an all-male dance troop based out of New Orleans, who are unbelievably talented dancers ( There moto is: Ordinary men with Extraordinary moves). Needless to say, this wedding was incredibly entertaining and jam-packed with spectacle. The event was coordinated by Sapphire Events, who did a fabulous job making sure every part of the big day went as smoothly as possible.
There are literally so many cool details involved in this event that I can't even name them all. From the amazing pit-bull-shaped Groom's Cake, to the second line that finished off the big night, Jenny and Derek sure know how to throw a good party.
This was surely a New Orleans good time.
Congratulations to you, Jenny and Derek! I wish you a lifetime of Halloween Costumes!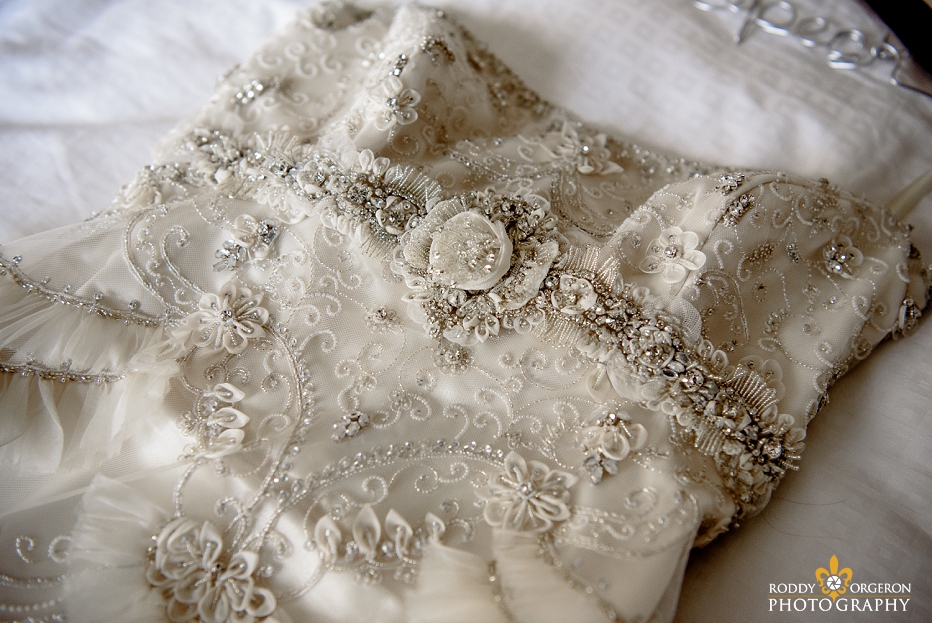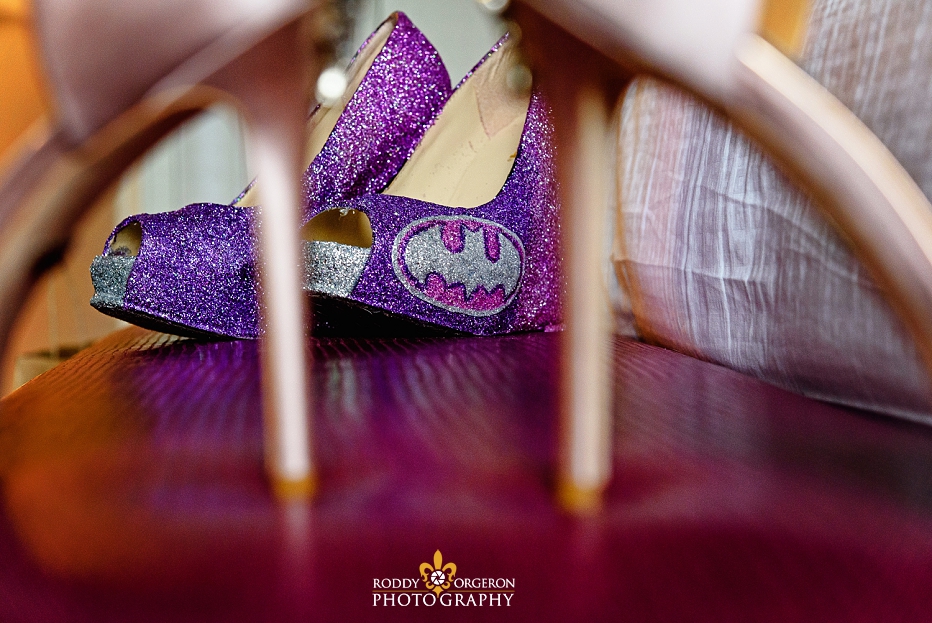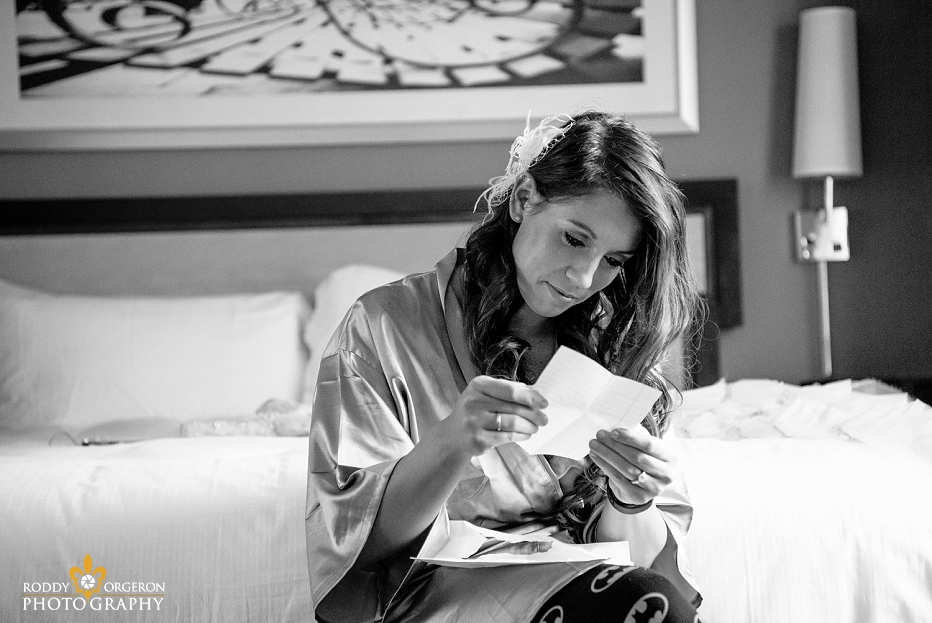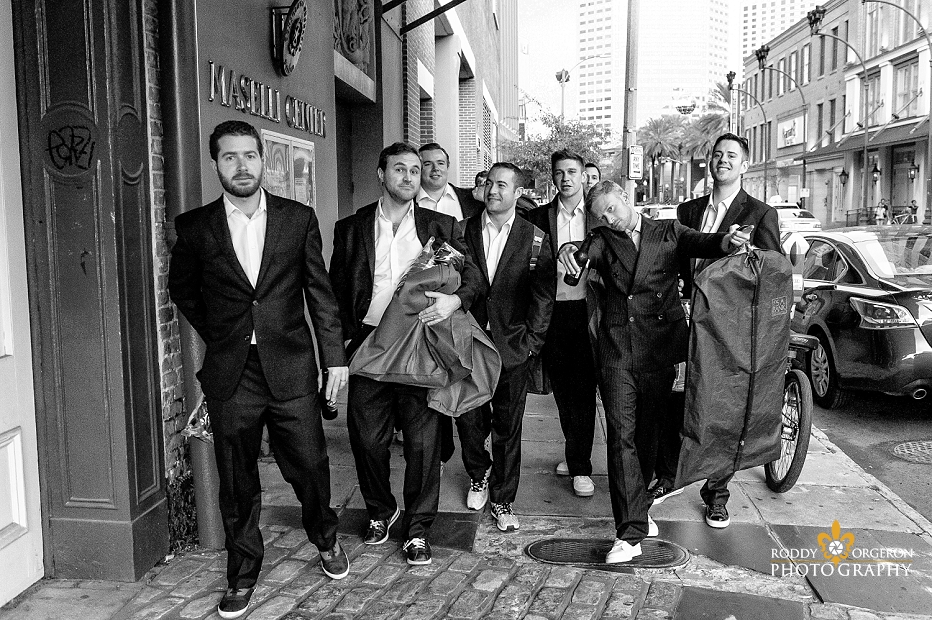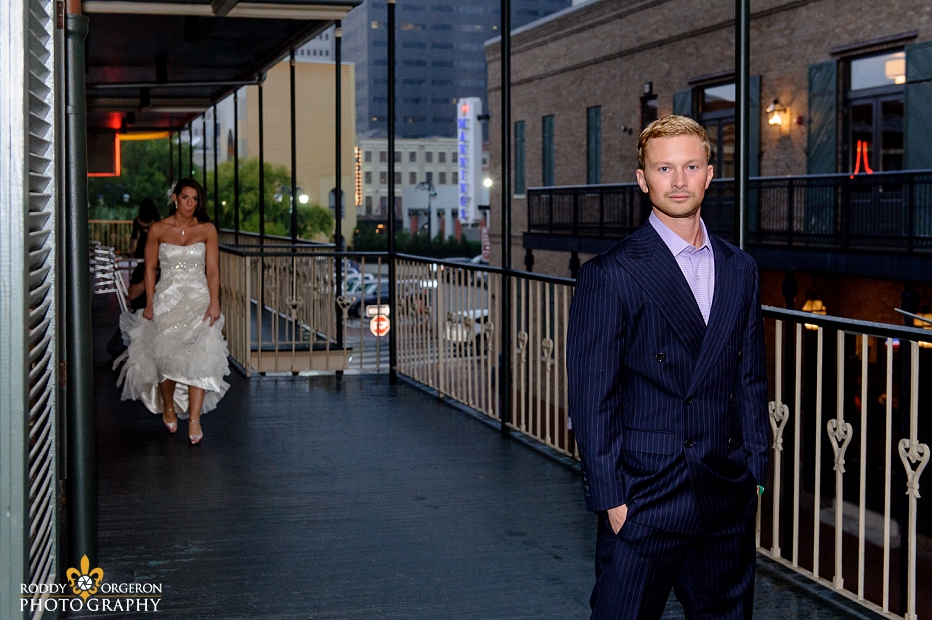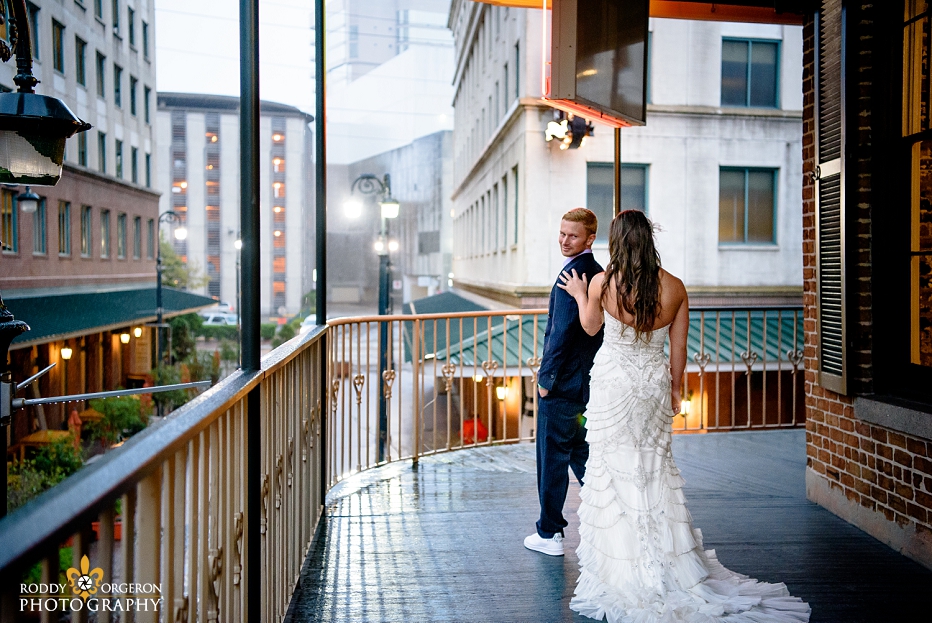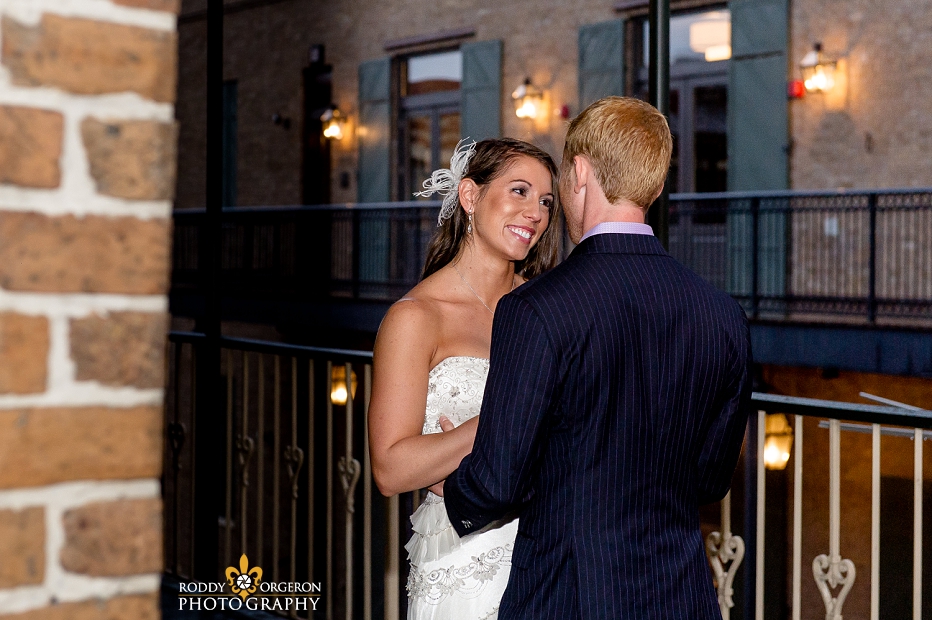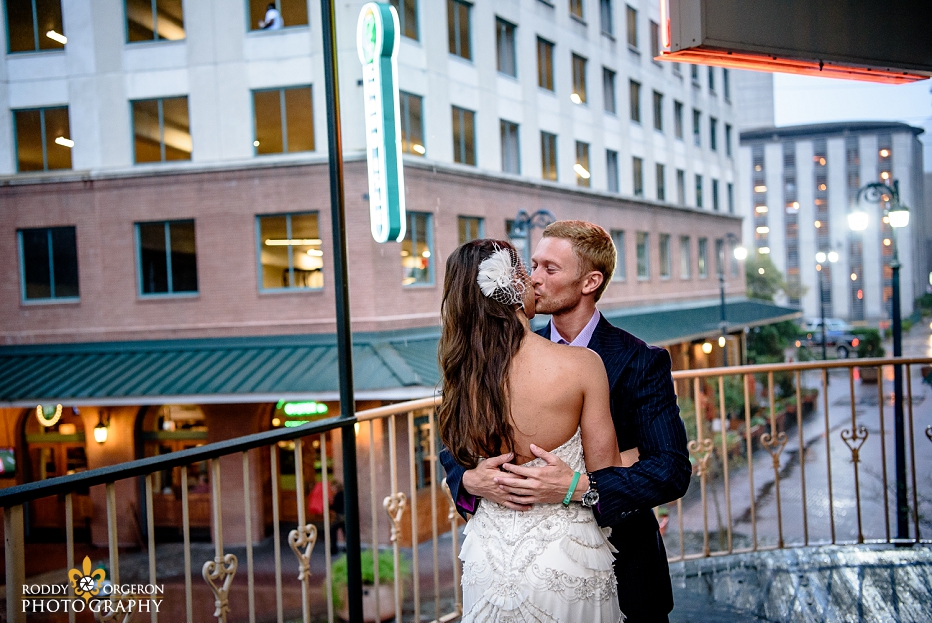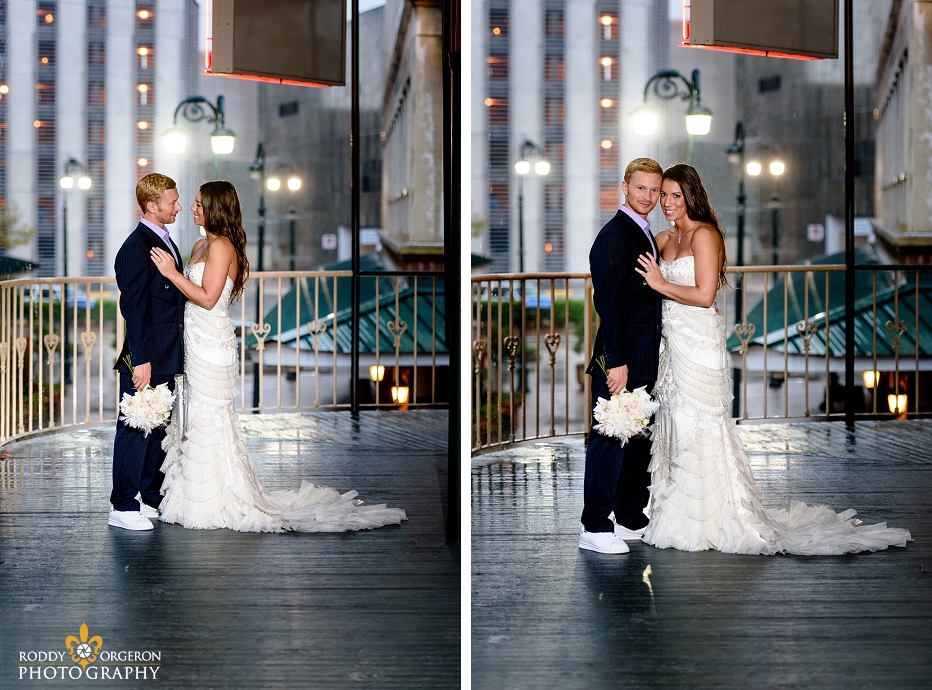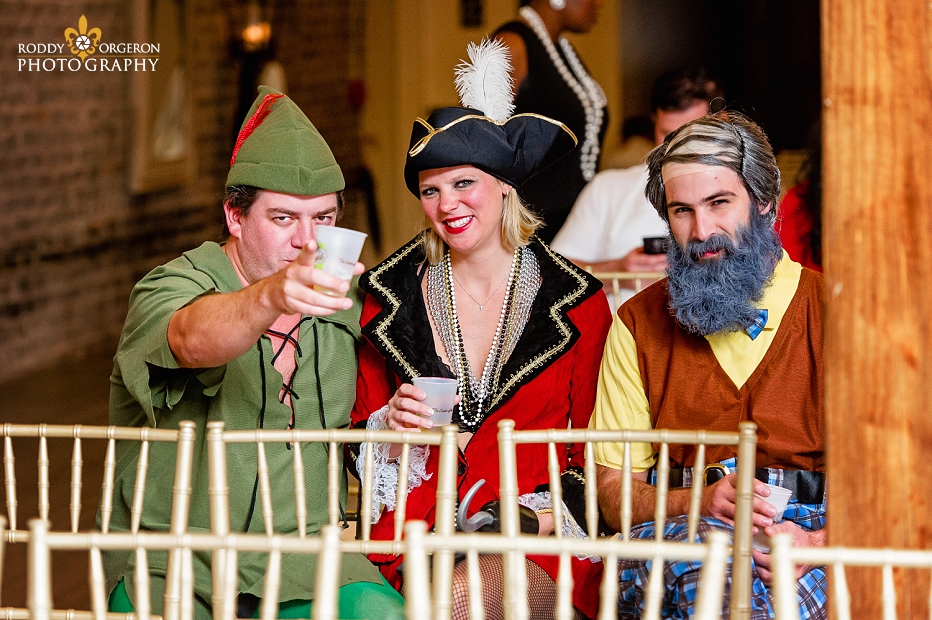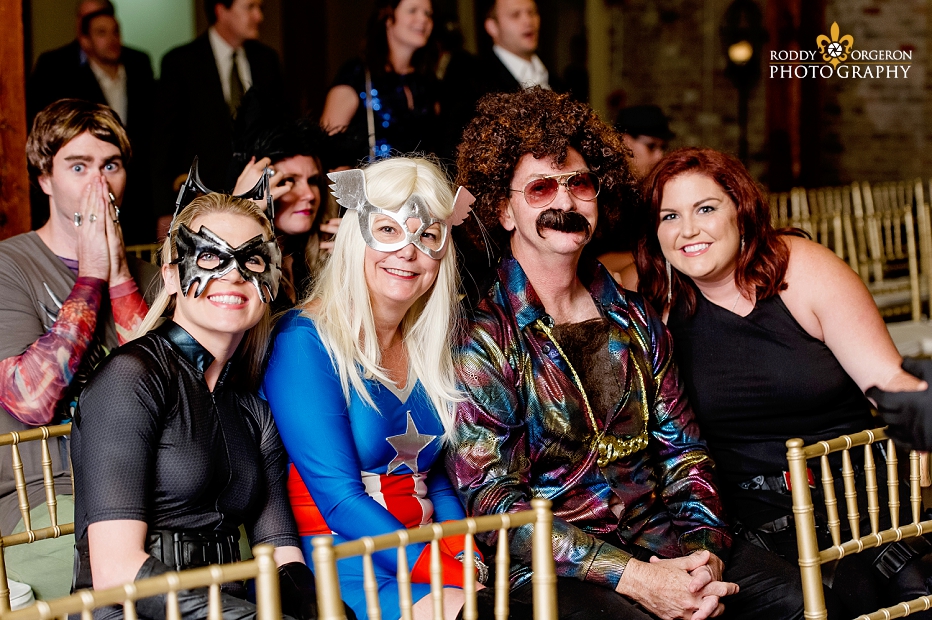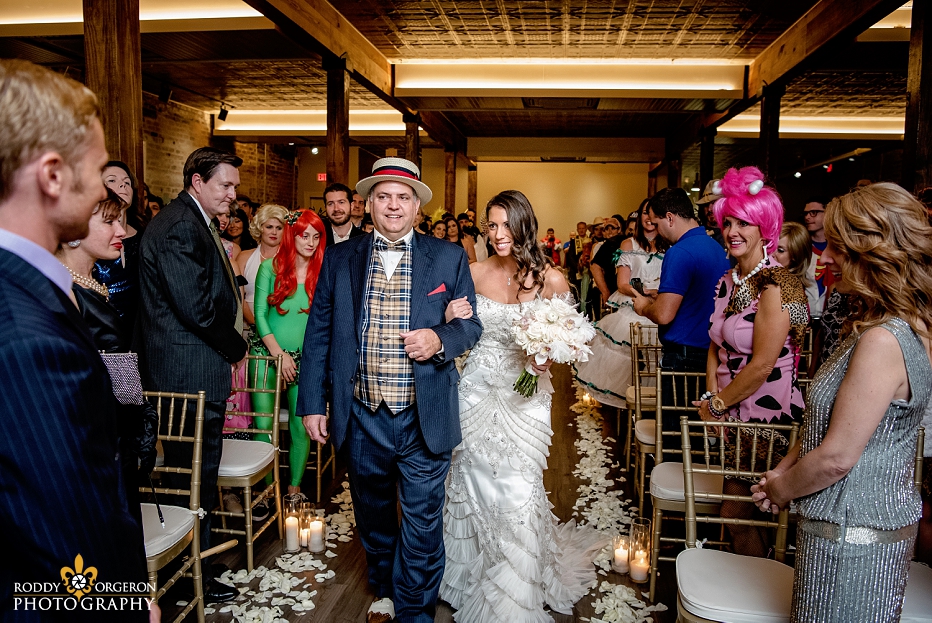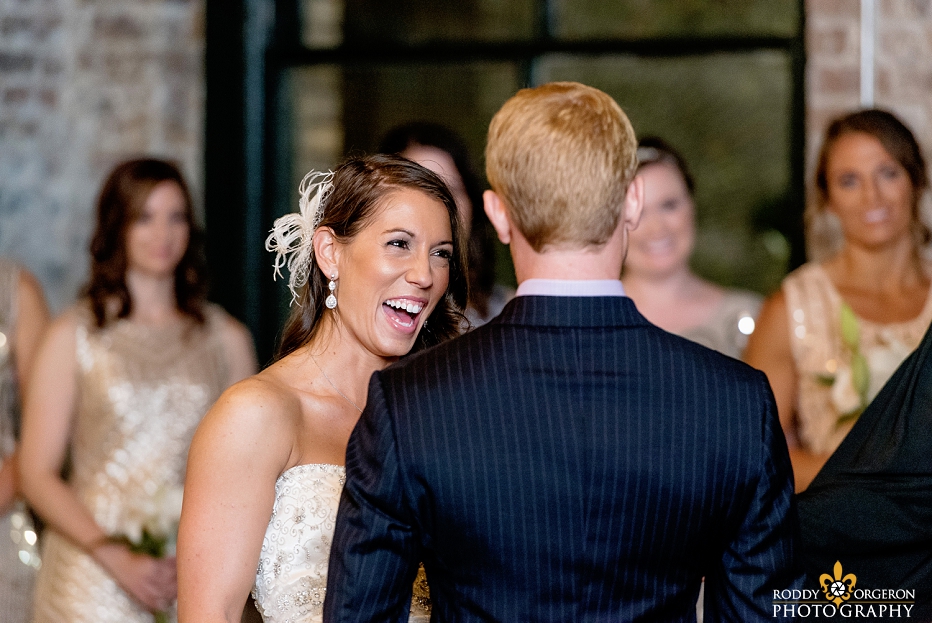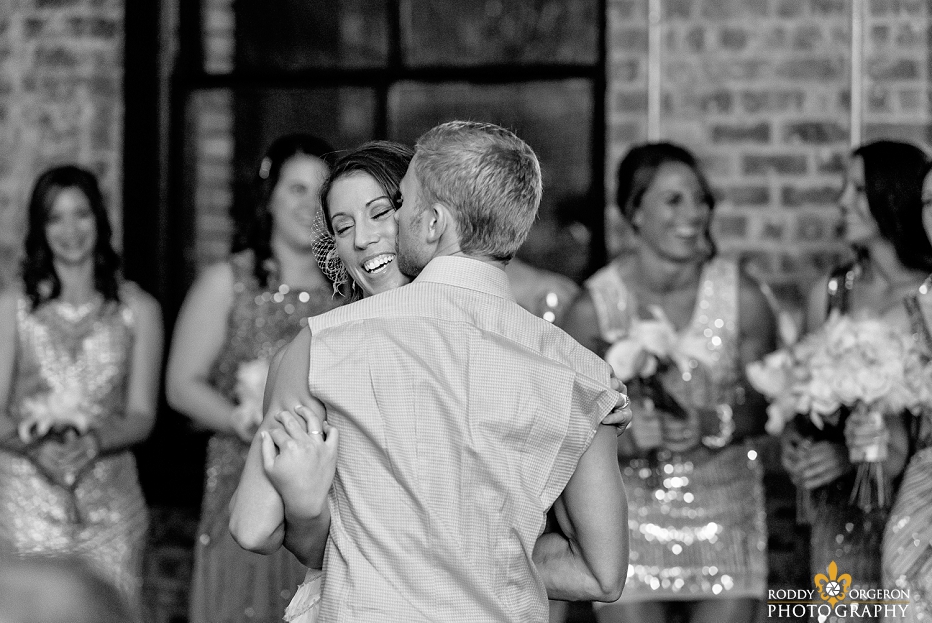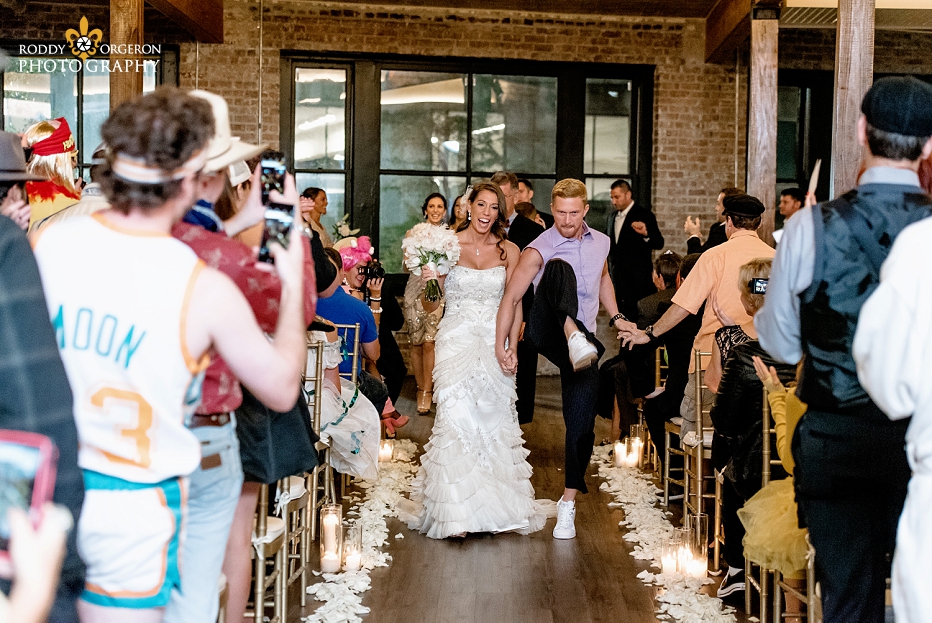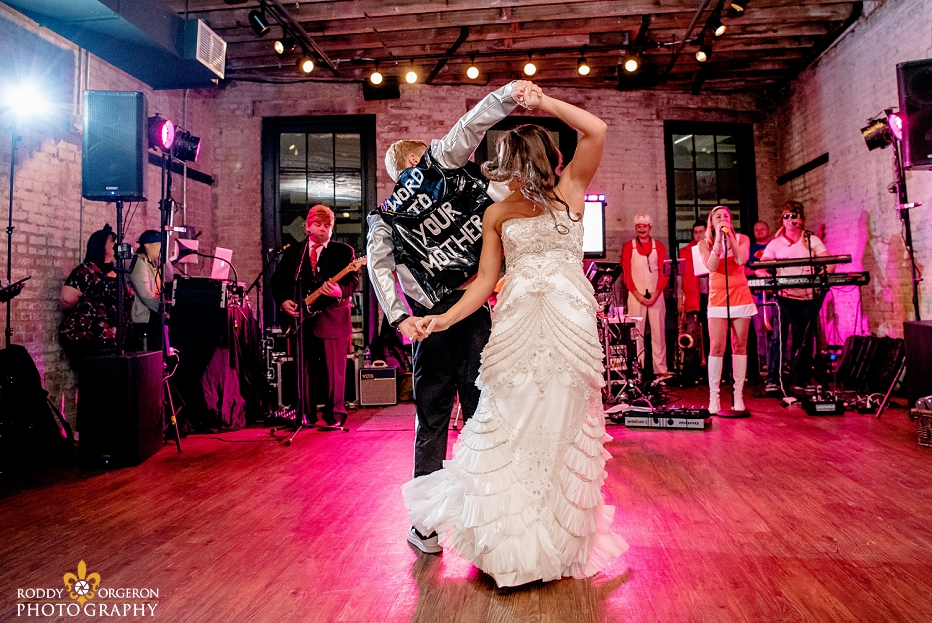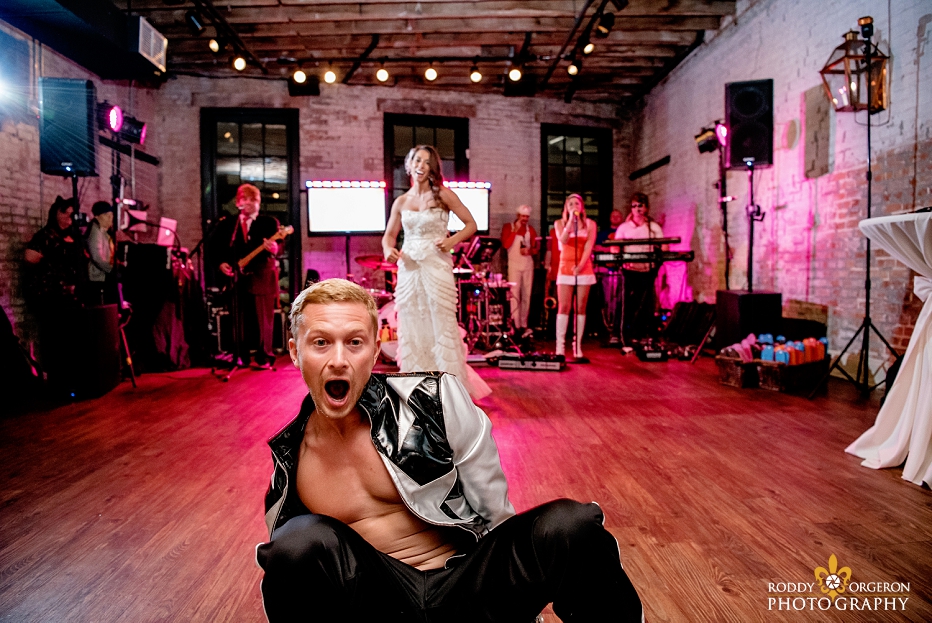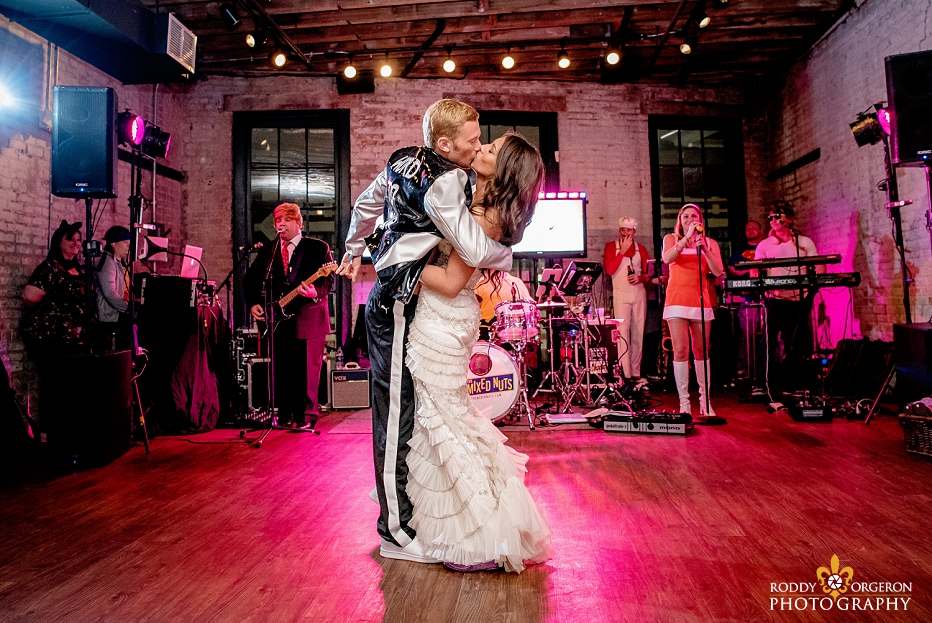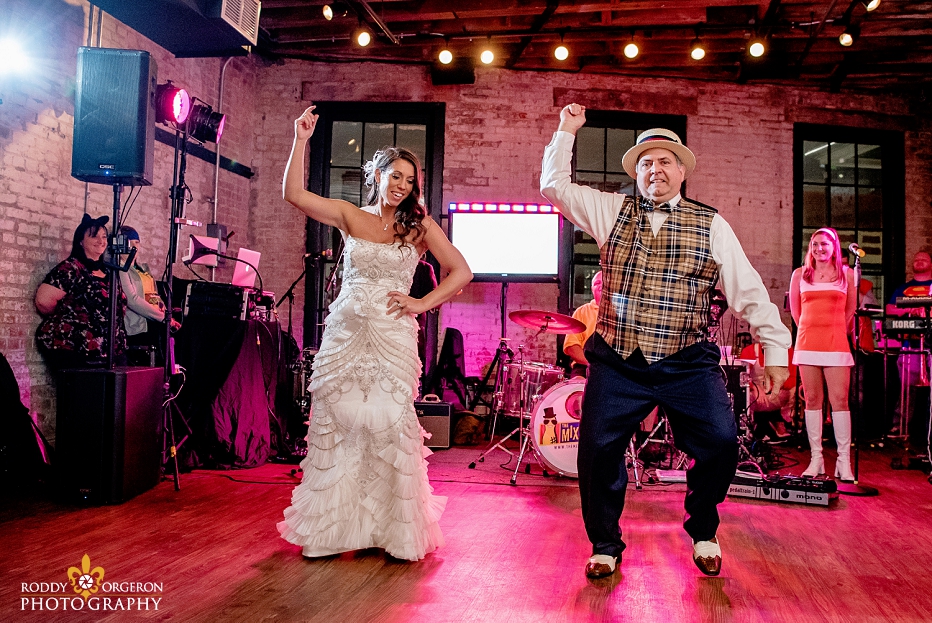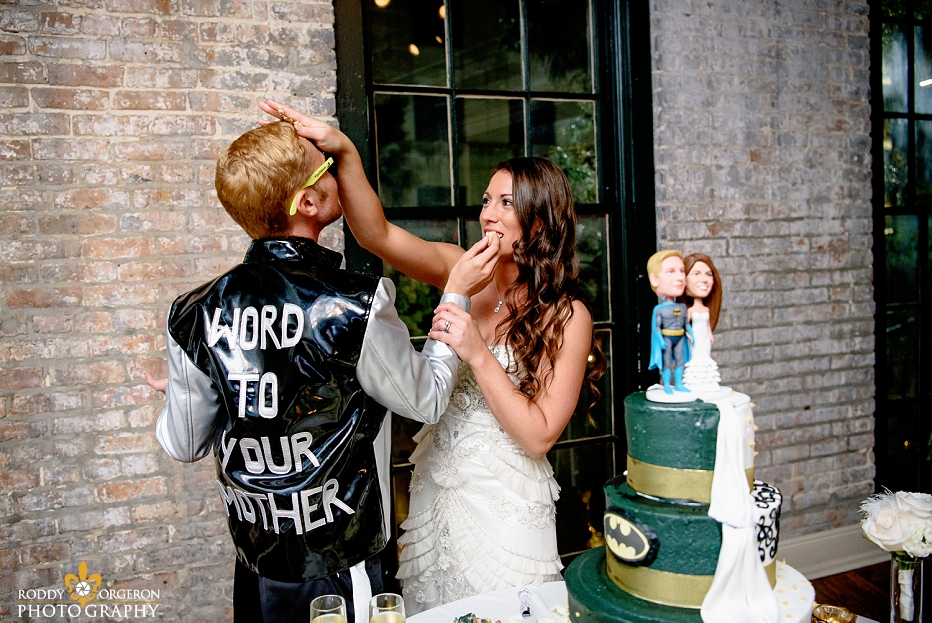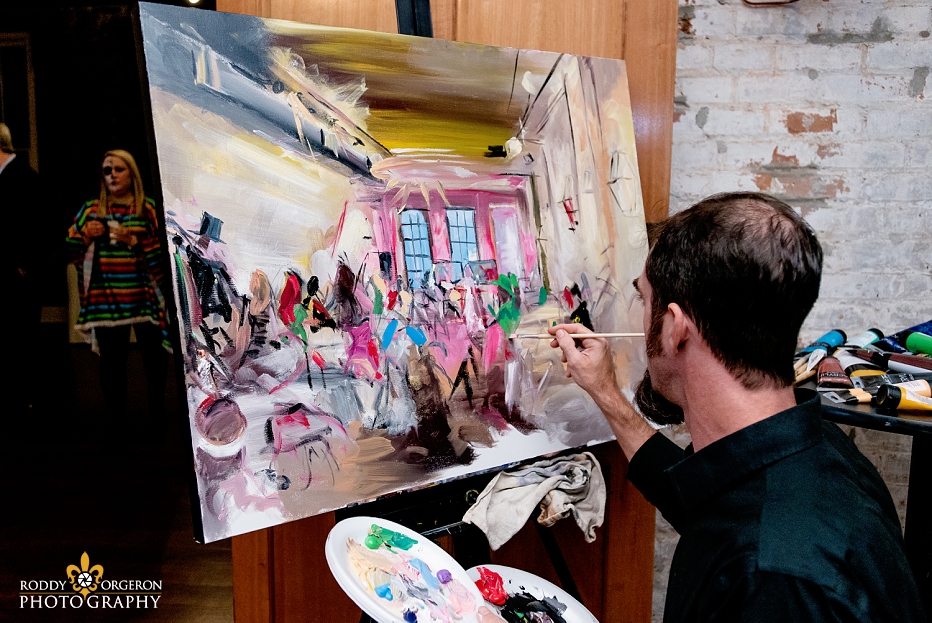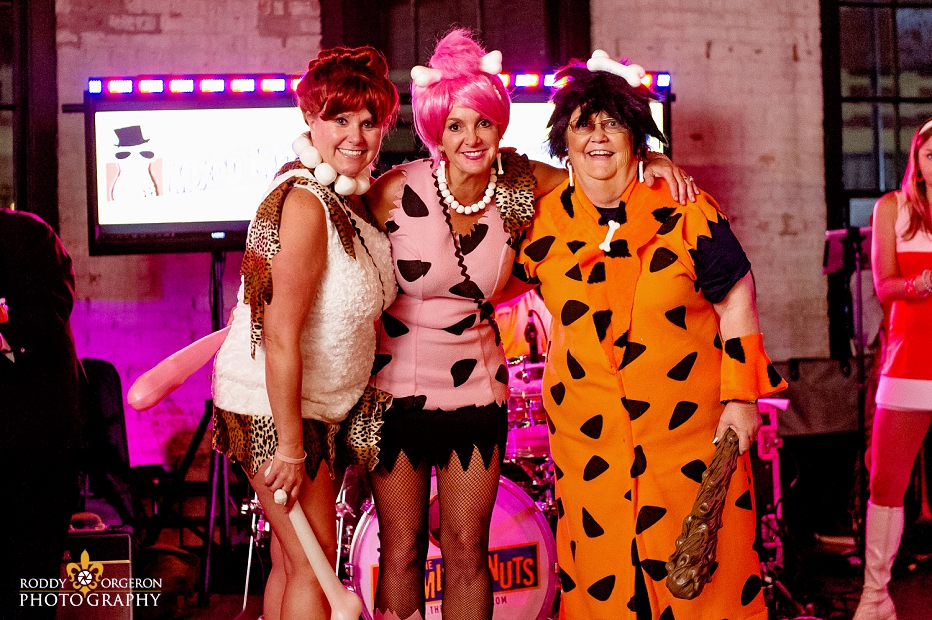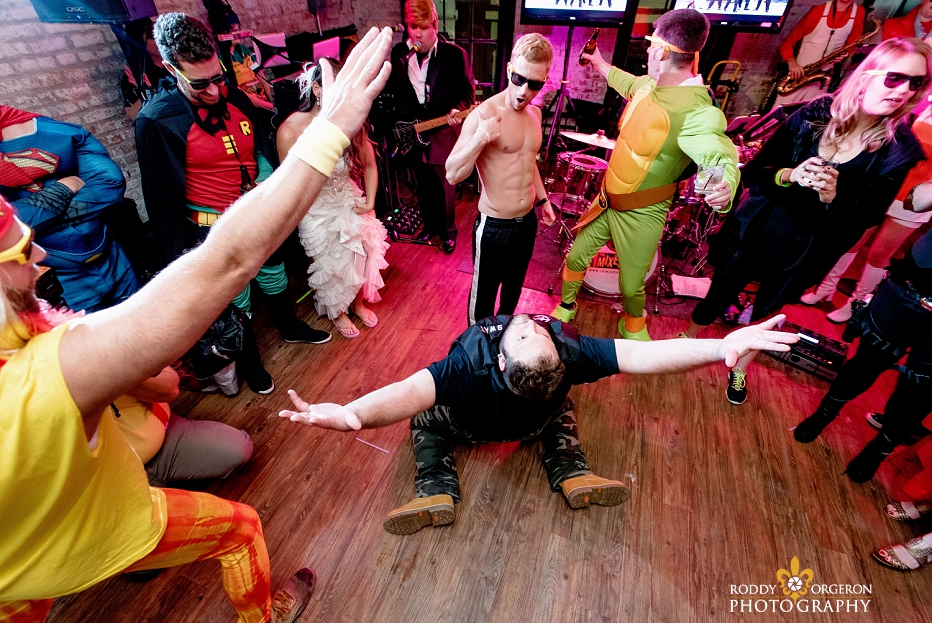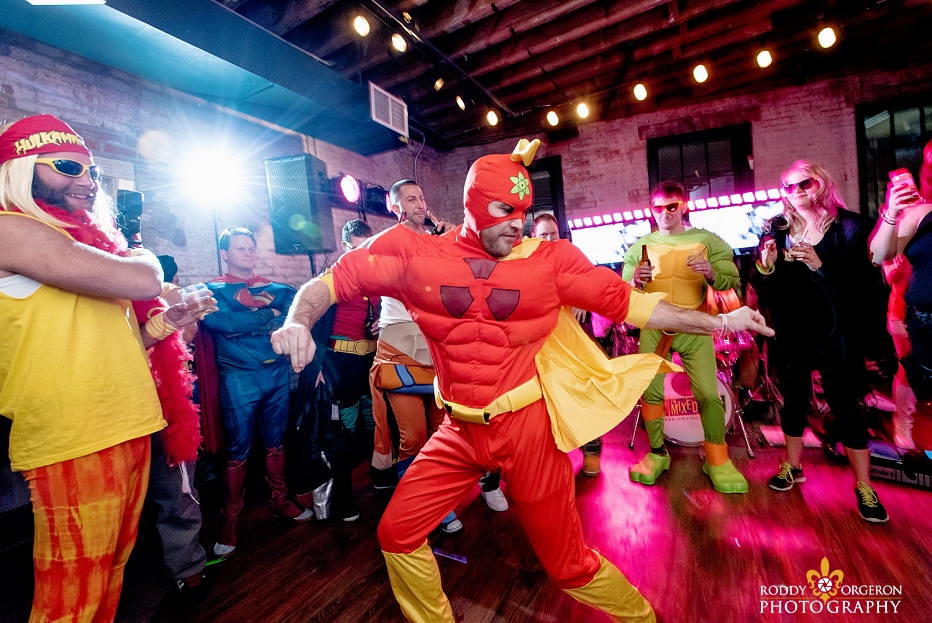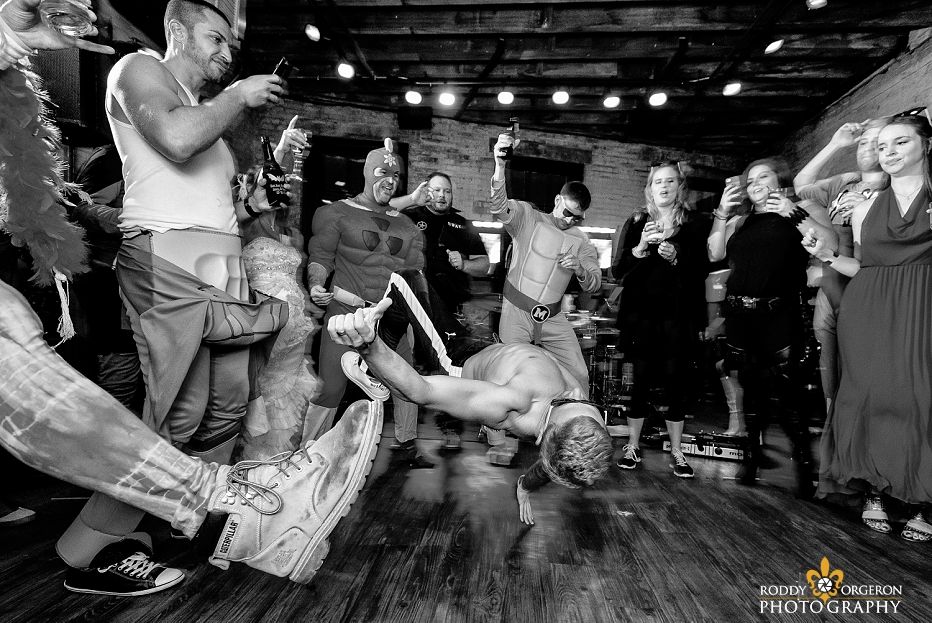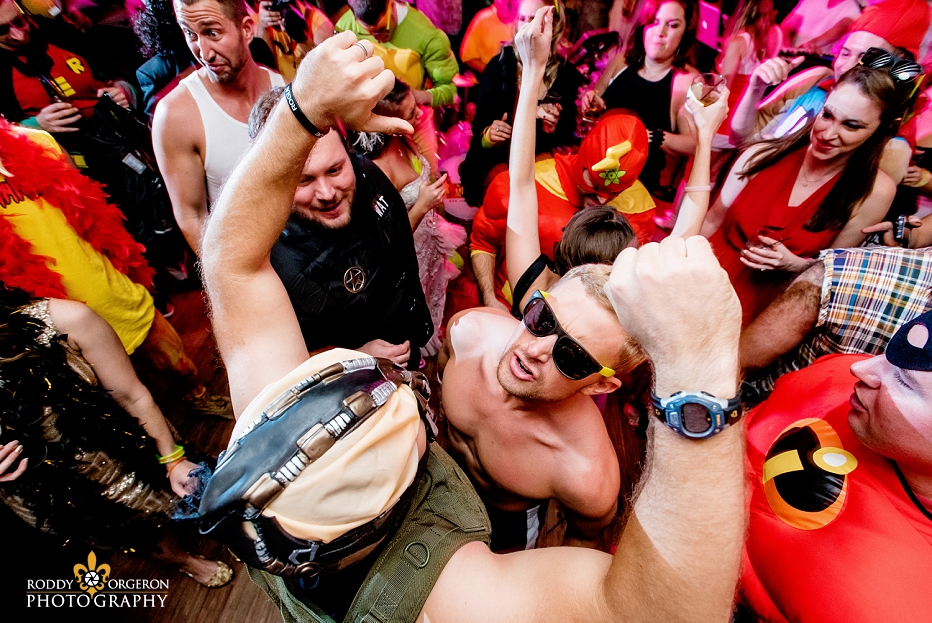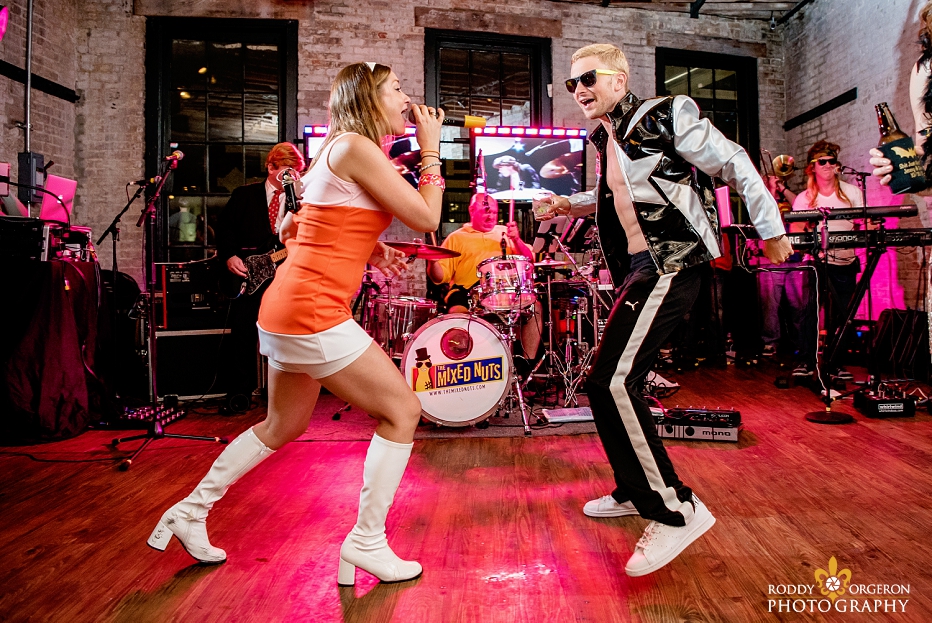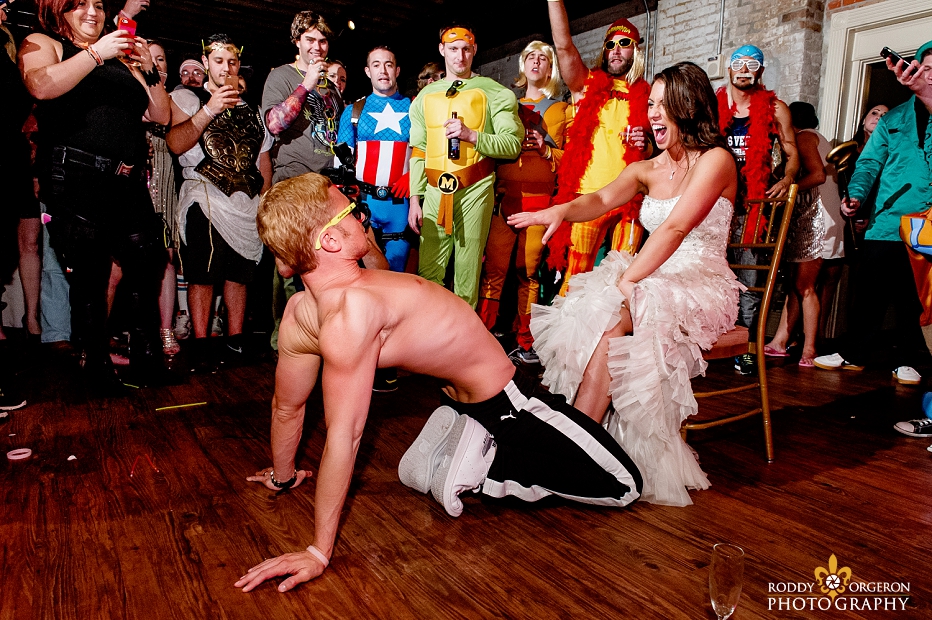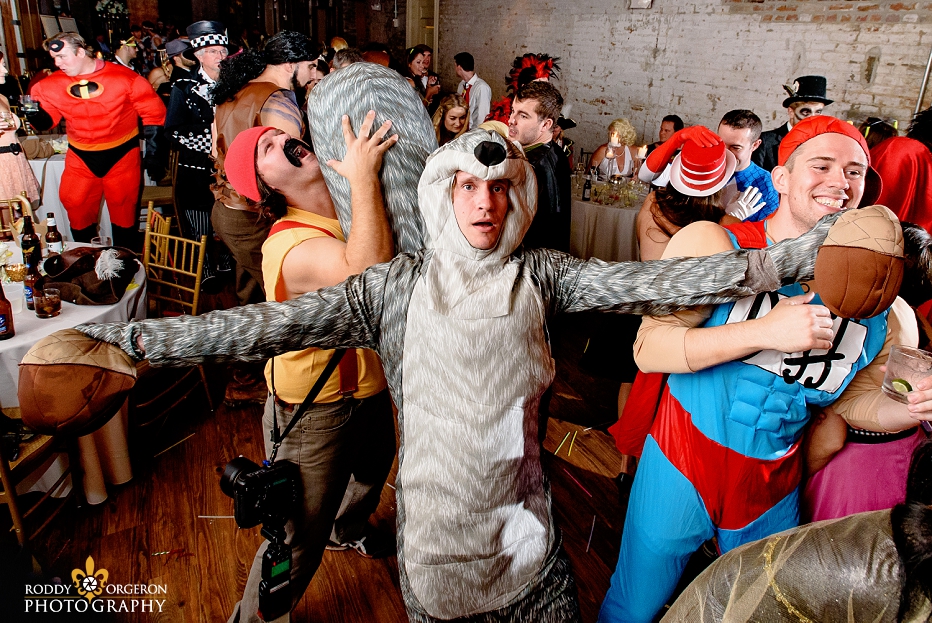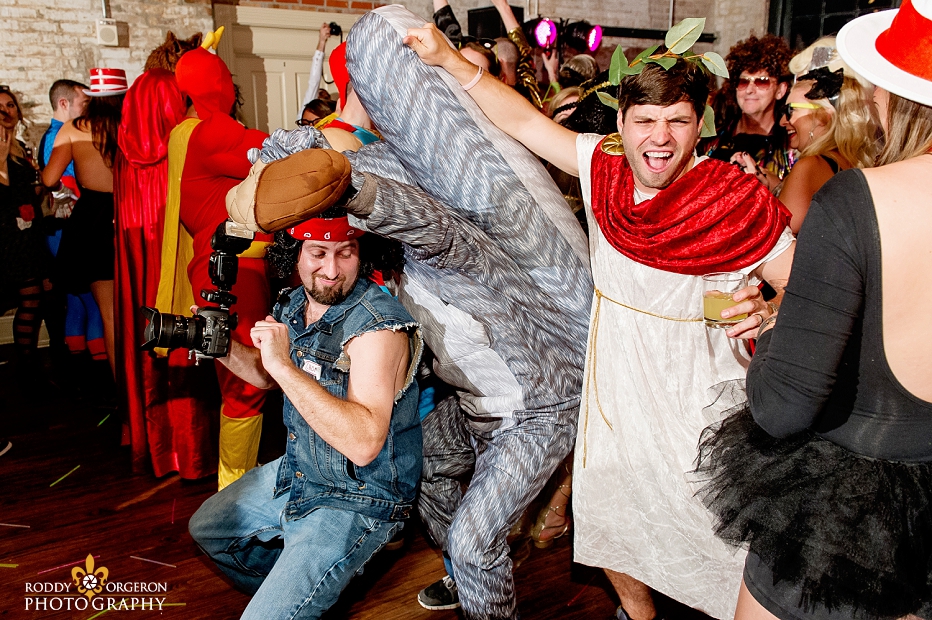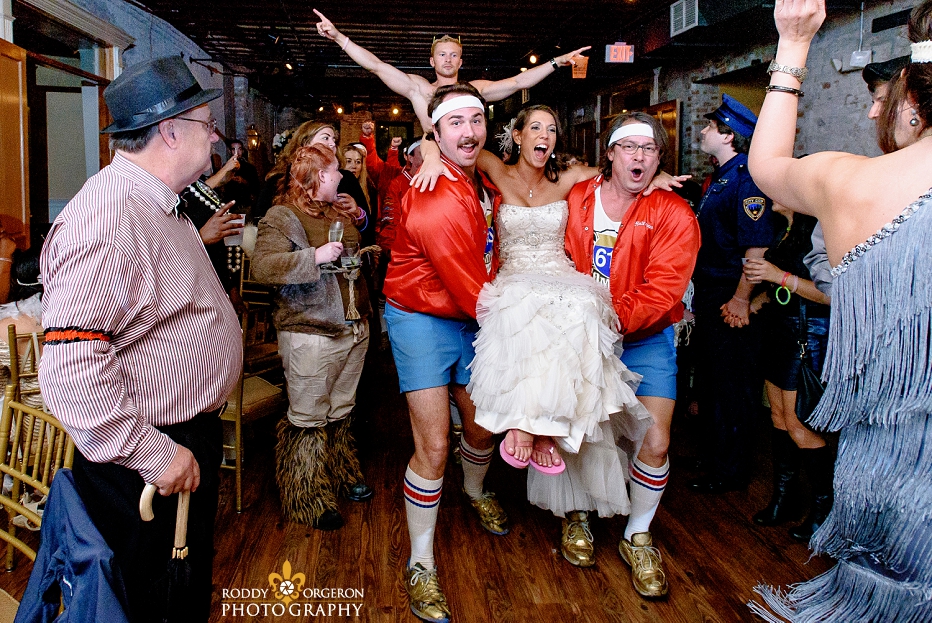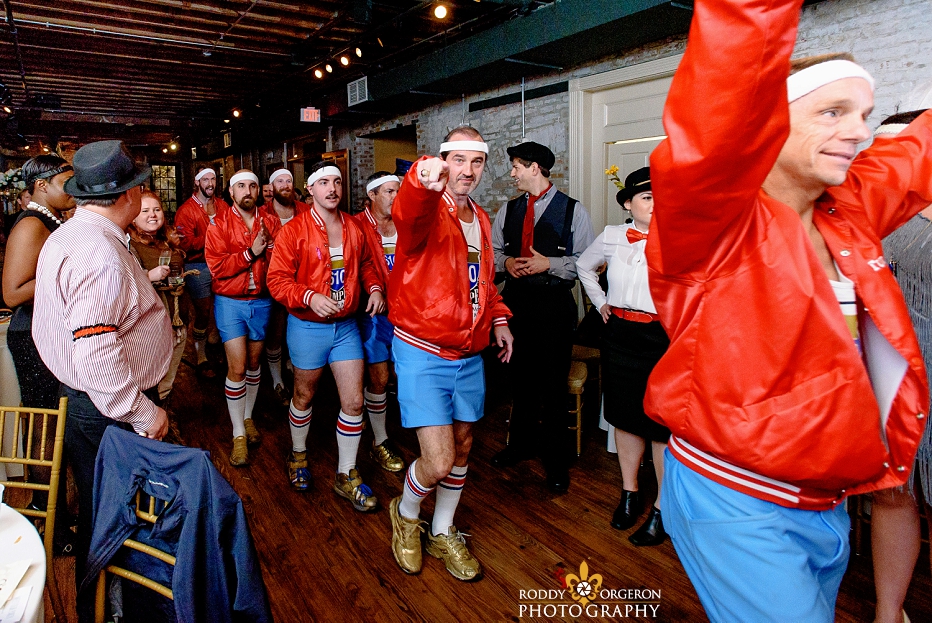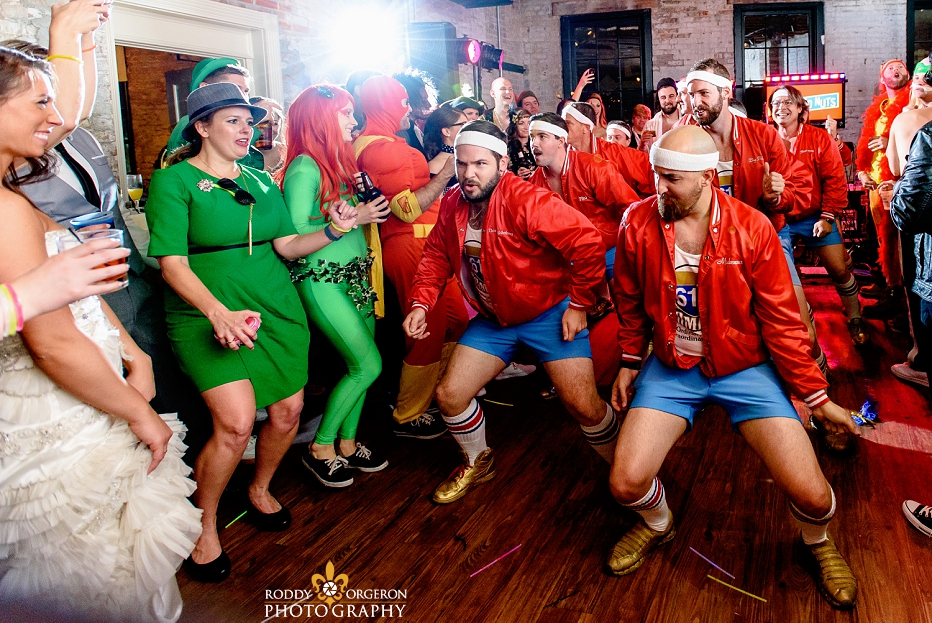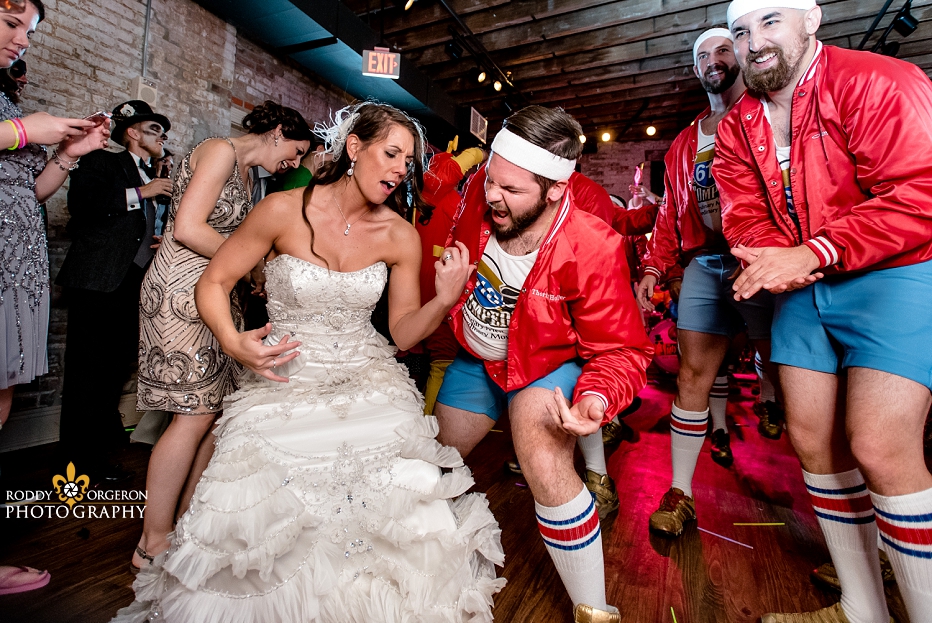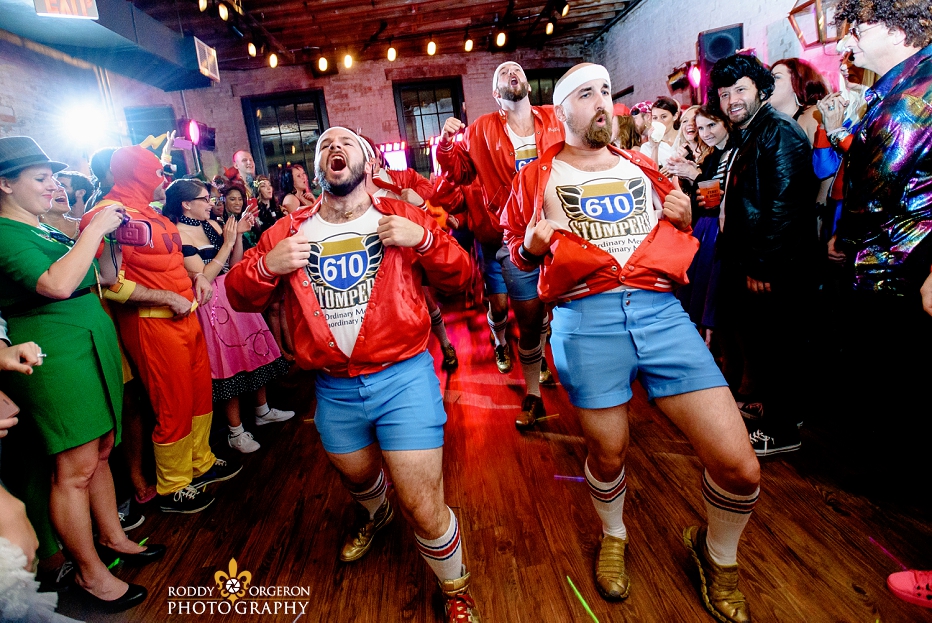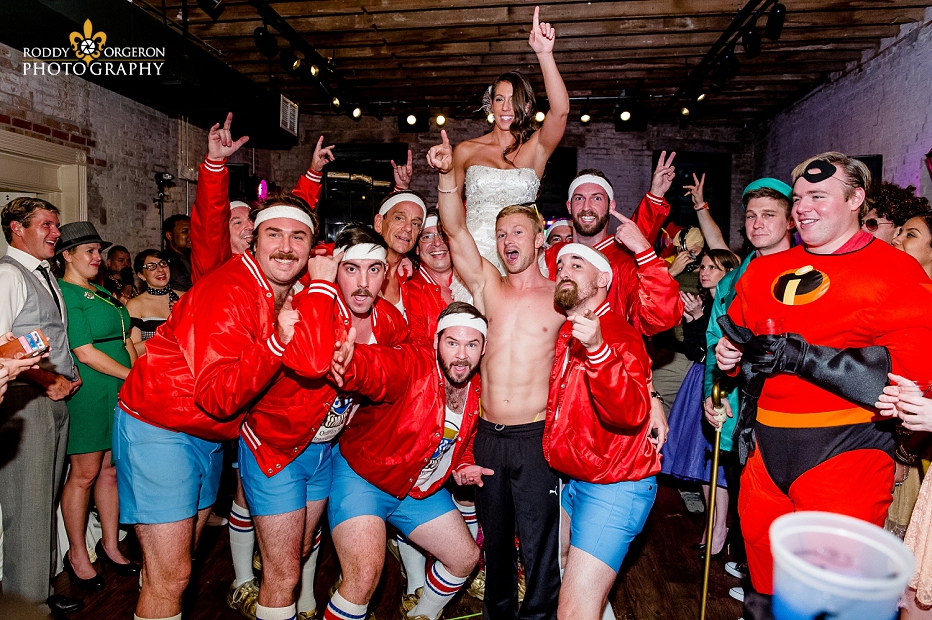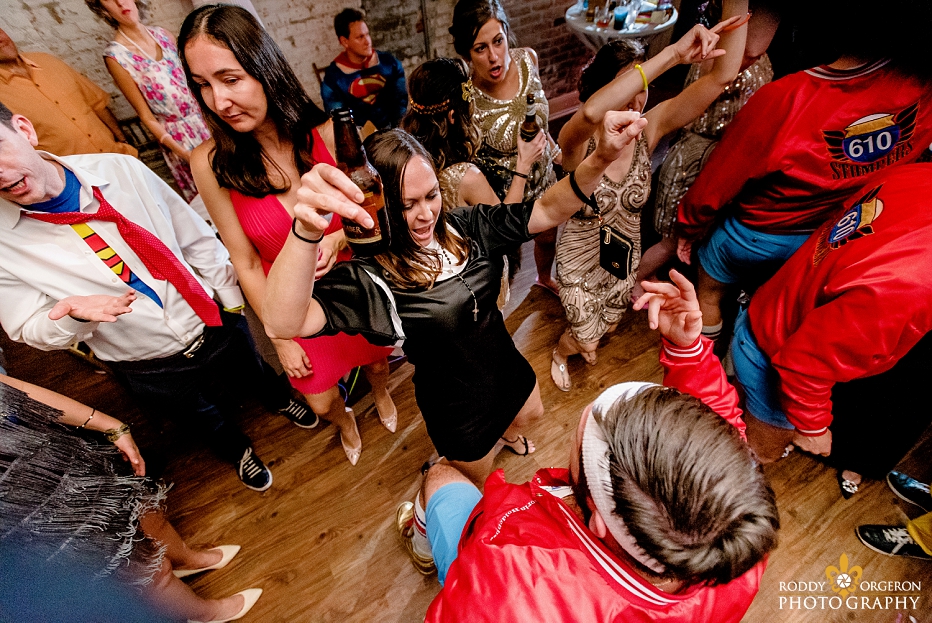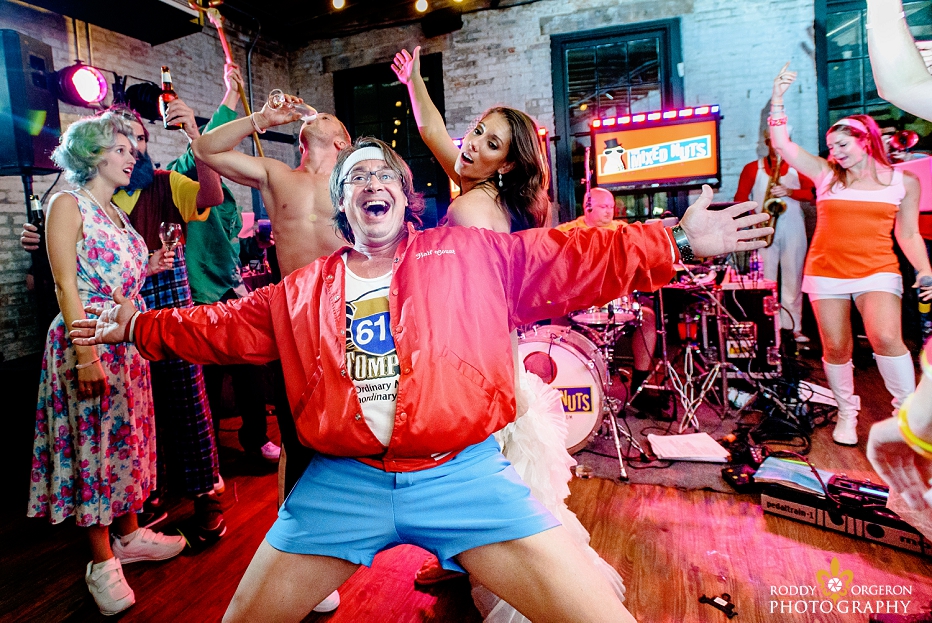 The Vendors
Wedding Prep : The Loews Hotel New Orleans
Venue : The Chicory New Orleans
Band : The Mixed Nuts Band
Entertainment : The 610 Stompers
Event Planner : Ruby & Pearl Event Management