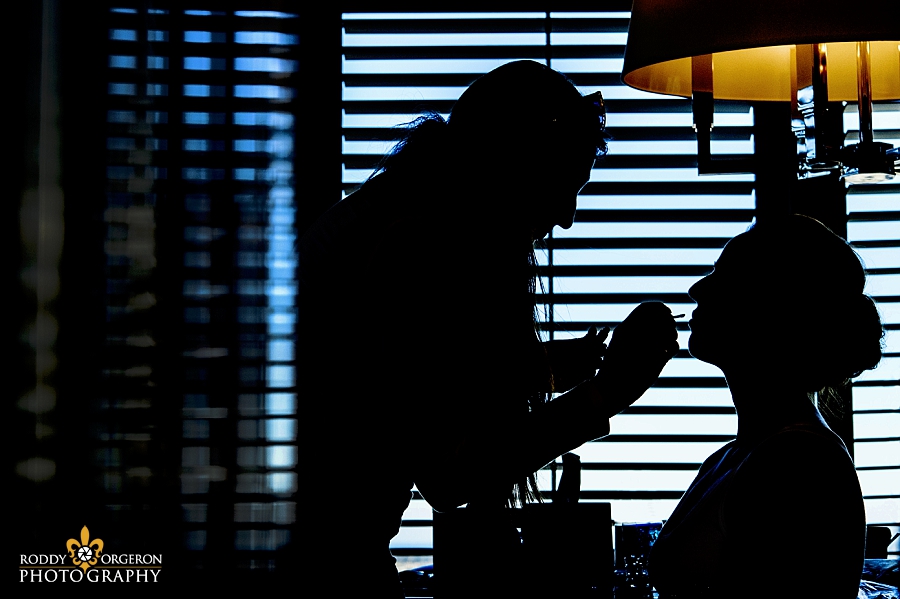 Nicki and Igor's wedding was a perfect "New Orleans Style" wedding. It had the history, the tradition, the perfect setting, and most of all it had the party. These guys are super fun and super in love, so this event was a total blast! Their ceremony took place in the French Quarter at one of my favorite courtyards, the Pharmacy Museum.
The Ceremony: Pharmacy Museum wedding
The Pharmacy Museum is one of New Orleans best-known historical attractions and is listed on the National Register of Historic places. It is used as a venue for special events (like Nicki and Igor's wedding) but is also a museum that commemorates the work of Louis Dufilhos, who became the first licensed pharmacist in the United States in 1816. Today the Pharmacy Museum is one of New Orleans many attractions, and is a great place to hold events such as this one.
Nicki and Igor's ceremony took place in the quaint courtyard behind the museum just after the sun went down. They exchanged vows and shared their first kiss under a twinkling canopy of lights. There's no better way to exemplify a New Orleans wedding (especially if the wedding is in the French Quarter), than to have a raucous, loud, celebratory second line immediately following the ceremony. With parasols in hand and surrounded by a full brass band, Nicki and Igor led their guests through the French Quarter.
The Reception: The Chicory
Tourists and locals on the streets clapped and cheered for the newly weds as they paraded through downtown and ended at the site of their reception, The Chicory. Originally a coffee warehouse, The Chicory is also a historical landmark in New Orleans. Like I said before, this wedding was a true-blue New Orleans event. Needless to say, the reception was a total hit, with heart-felt toasts, sweet first-dances and an awesome party.
Thanks for such a wonderful time, Nicki and Igor! Cheers to you both!