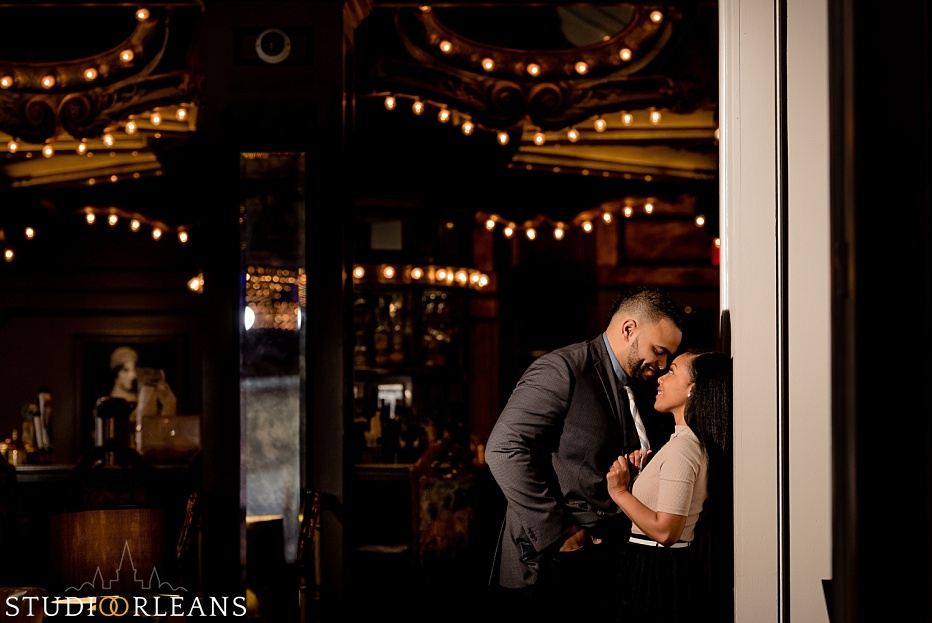 New Orleans Anniversary Session
When you're living a fairy tale life, married to the person of your dreams, you want to celebrate, and celebrate big, and there's no city that knows how to do that better than New Orleans. For a city that will parade just because it's a day that ends in Y, an anniversary is a big deal, which is why Nadia and Dominique chose New Orleans as the place to commemorate their three-year anniversary.
Dominique, a store manager and freelance baseball coach, proposed to Nadia, who works in management for an airplane engine component manufacturer, on a Caribbean cruise, pretending to lose his phone, so he could get up on stage and, in front of a full room, ask Nadia to marry him. She was duly surprised and, of course, said "Yes!" For several years, they had to survive having a long-distance relationship, so just having three years in the same location is reason enough to celebrate, but three years of wedded bliss is an even better reason.
The couple shares a love of traveling, R&B, and food, and New Orleans was a superb destination choice for them to enjoy great music and food. In Maryland, they share their home with London, a small Maltese Poodle. And, as first-time homeowners, they are also discovering their love of home improvements and renovation.
In honor of their anniversary, they spent the day strolling the streets of New Orleans, soaking up the city's ambiance. They stopped in at The Carousel Bar in the Hotel Monteleone, where the carousel is real and actually rotates. The bar is known for its unique and fun atmosphere, and its tasty drinks and delicious food. It's the kind of place that just screams New Orleans.
They explored the French Quarters' famous alleyways and streets, pausing to pose amid the architecture the city is known for – colorful shutters, wrought iron balconies, and gaslights. For a final Hollywood-style kiss on the corner of Bourbon Street, they paused in front of the sign that says "one-way," and for this happily married duo, life is only going one-way, and that is blissfully forward.