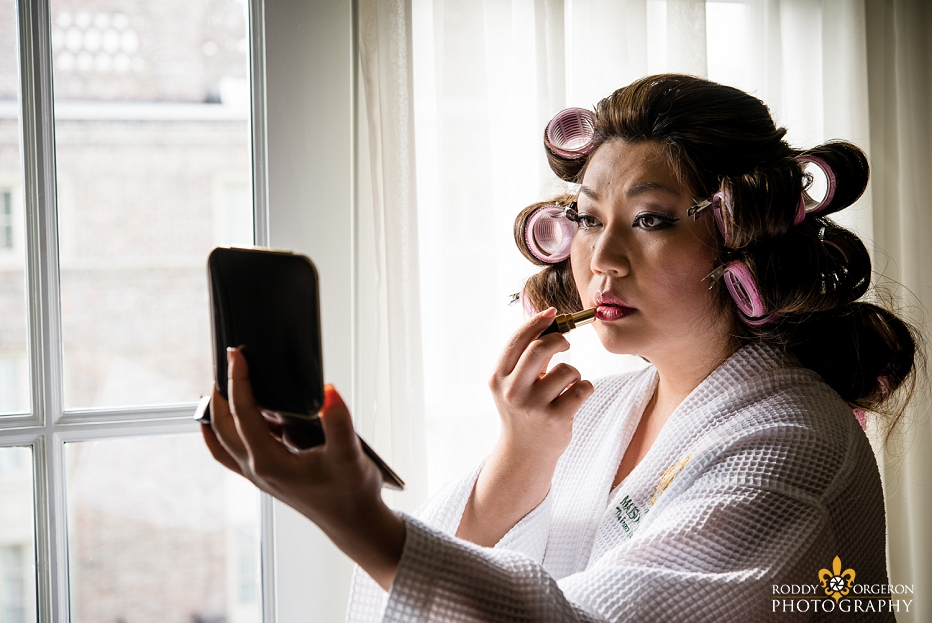 Susan and Ryan are among the multitude of awesome people who chose to travel to New Orleans for their wedding ceremony. New Orleans is a city that is known all over the world for being exceptionally romantic. With its complex history, it's gorgeous and unique architecture, and its never-ending myriad of fun things to do and see, New Orleans is the perfect place for a destination wedding. Not only is it a romantic and fun place to travel as a couple, it's also great fun for all of the wedding guests who have come from all parts of the country and world. Susan and Ryan came to us all the way from Cincinnati, Ohio and it was well worth it. Once Susan and Ryan say the venue, they knew the wanted to have a Maison Dupuy wedding
The Ceremony: Maison Dupuy wedding
Their ceremony was jam-packed with beauty and romance. It was held at the Maison Dupuy, one of New Orleans most beautiful hotels. The Maison Dupuy is located in the heart of the French Quarter, just blocks from Bourbon Street. Though the building has been around for much longer, the Maison Dupuy became a hotel in the 1970s, by adjoining five townhouses and their respective courtyards to create what is now one of the most luxurious hotels in the historic Vieux Carre district of New Orleans.
One of the many highlights from Susan and Ryan's big day was Ryan's expression as Susan walked down the aisle. This moment was filled with emotion and left everyone in awe.
The Reception: Maison Dupuy Hotel French Quarter New Orleans
The reception following the ceremony was classy and fun, with dancing, drinks and laughter. I was able to steal away with the newly weds for a little bit right after the reception so that we could get some portraits in the courtyard. With the use of lighting in the evening sky, we were able to capture truly romantic portraits of these lovebirds in the rain.
Thank you so much Susan and Ryan for a lovely evening. I wish you all the best in the years to come! Cheers!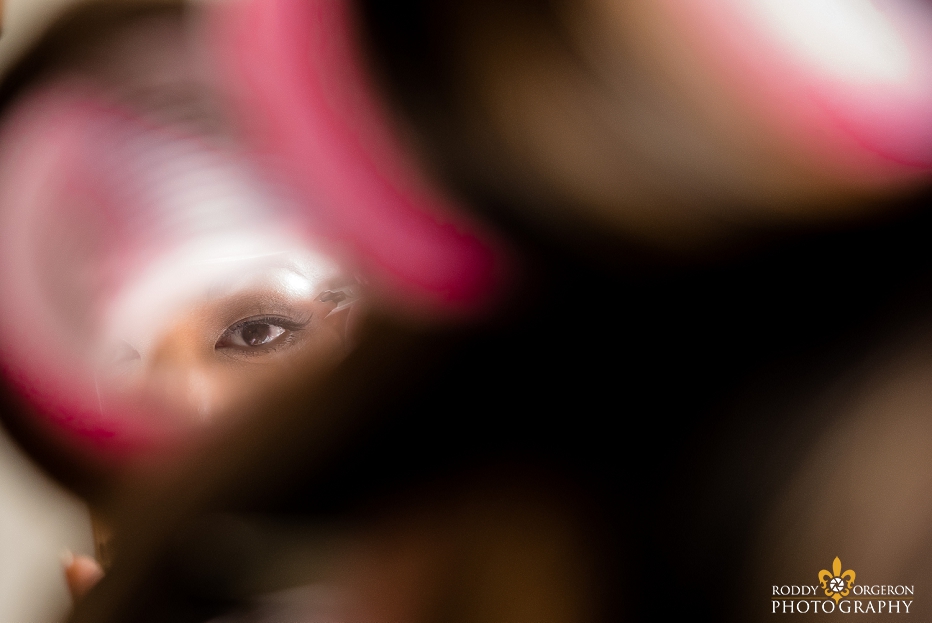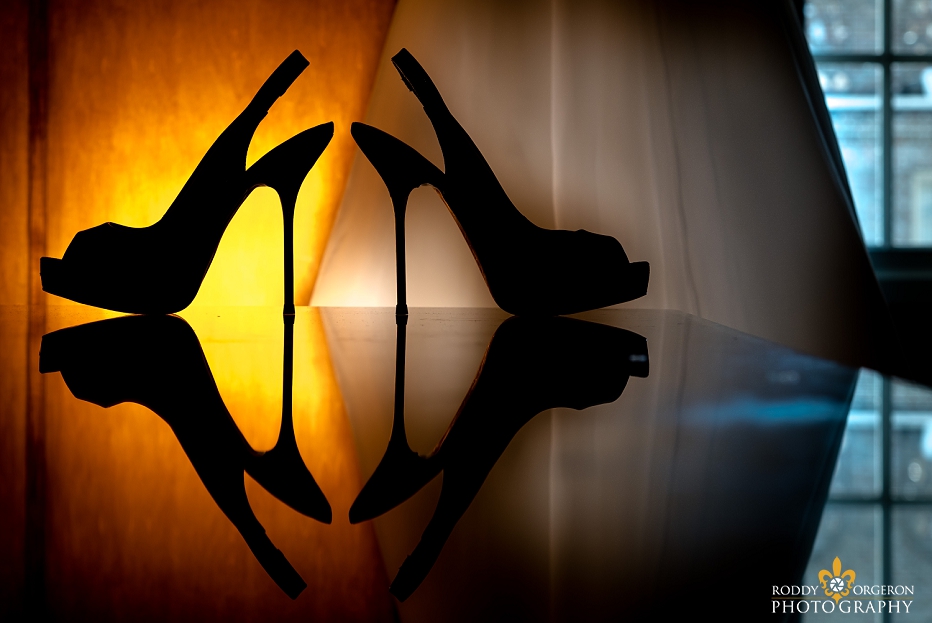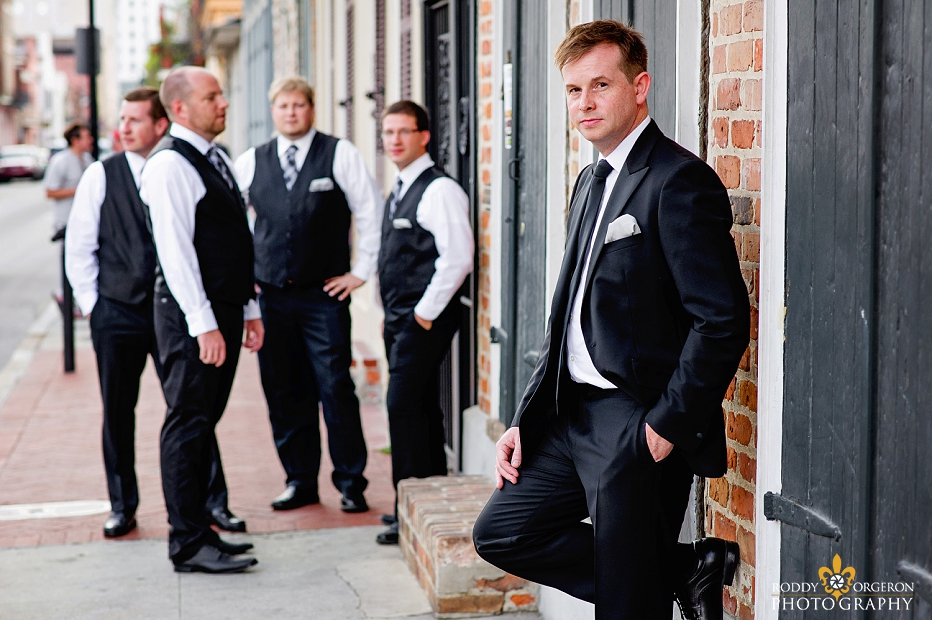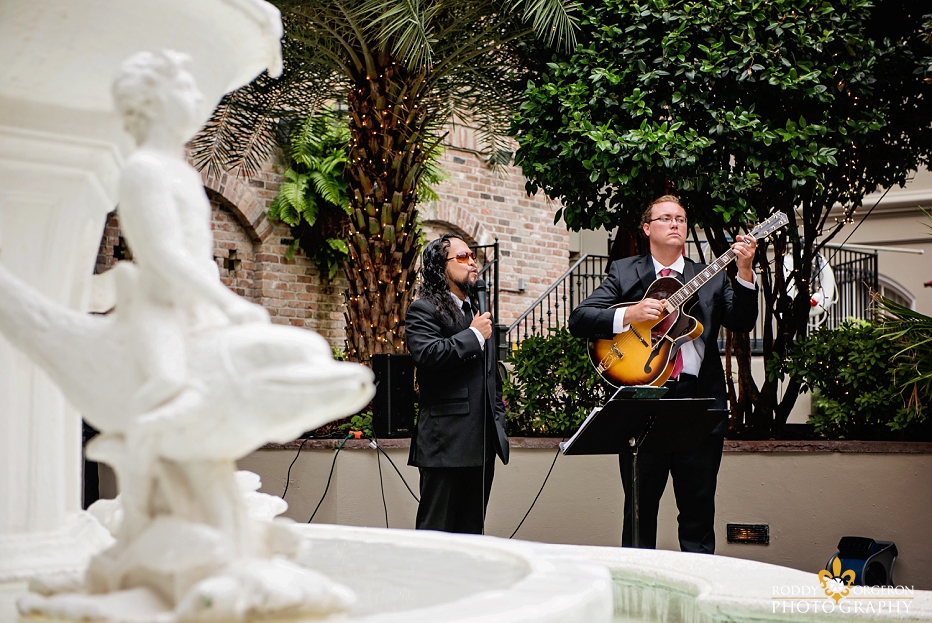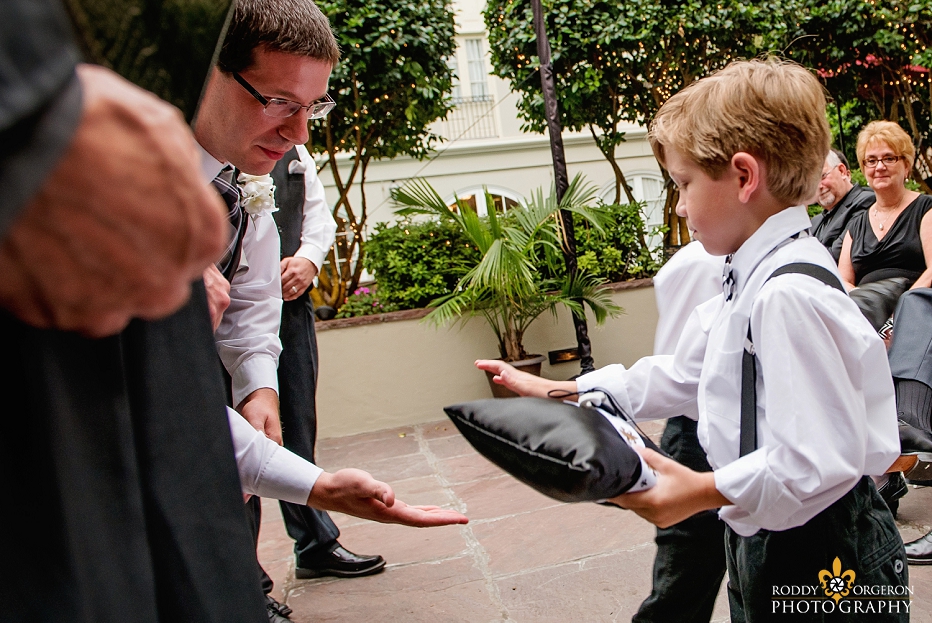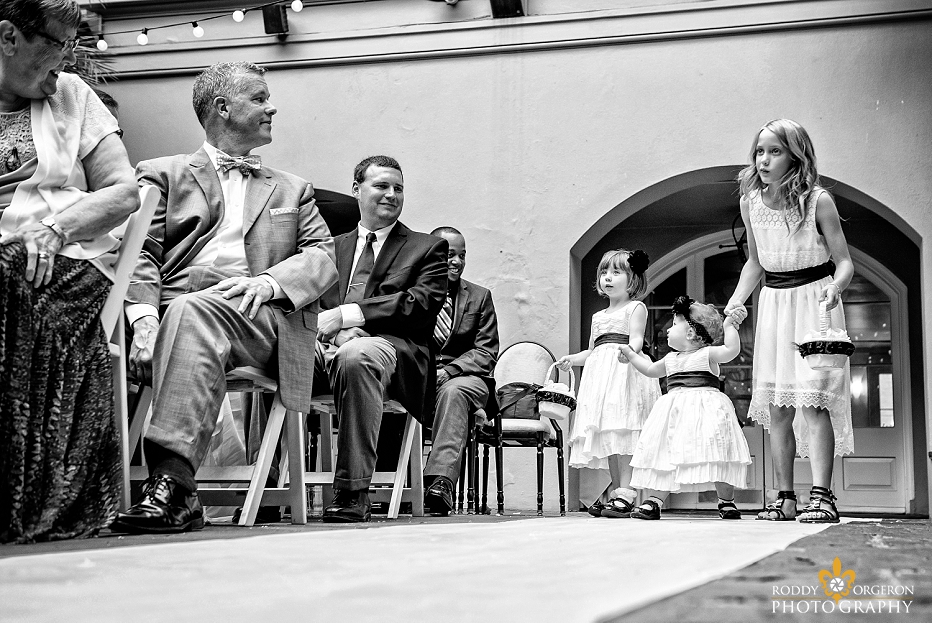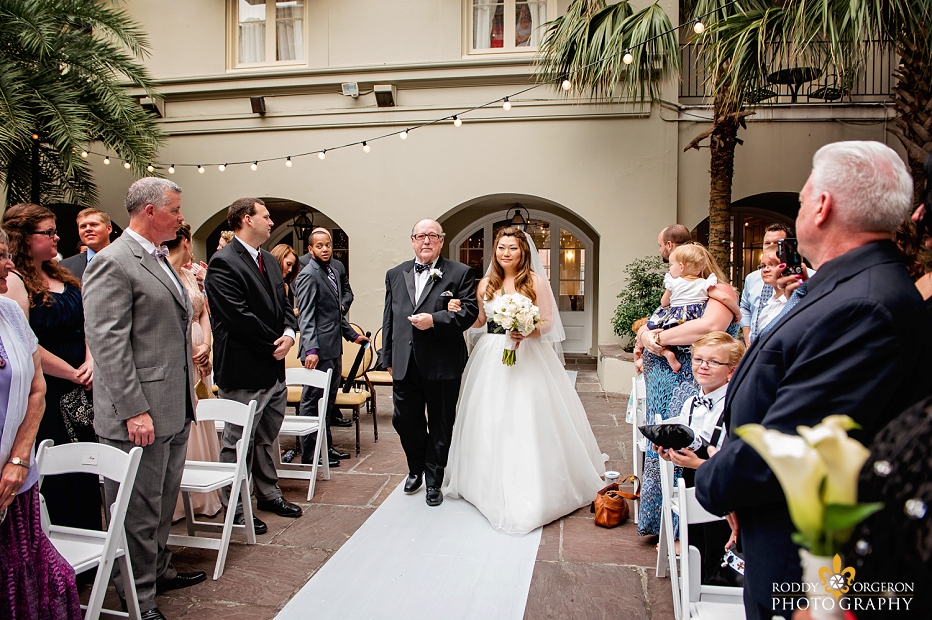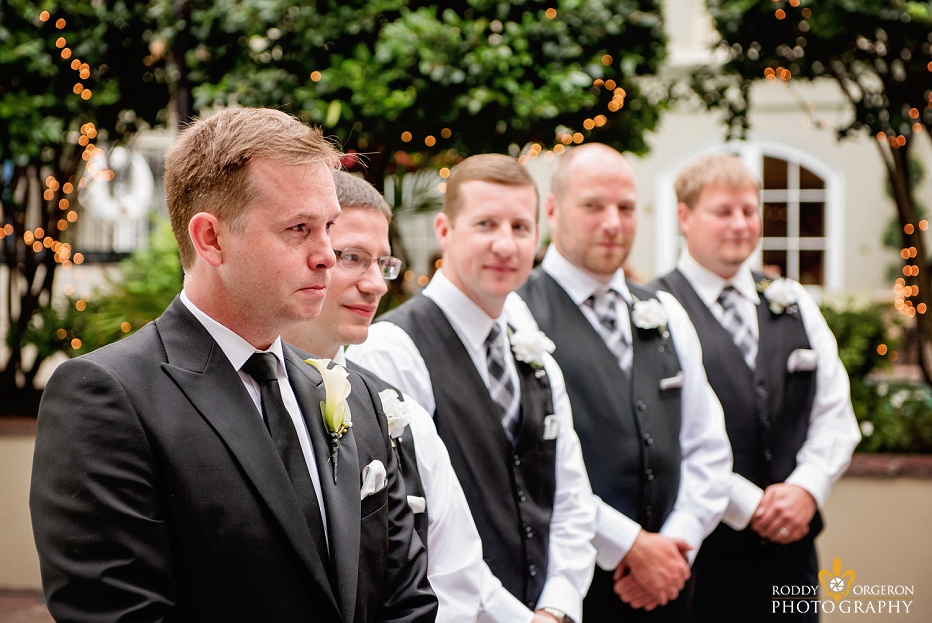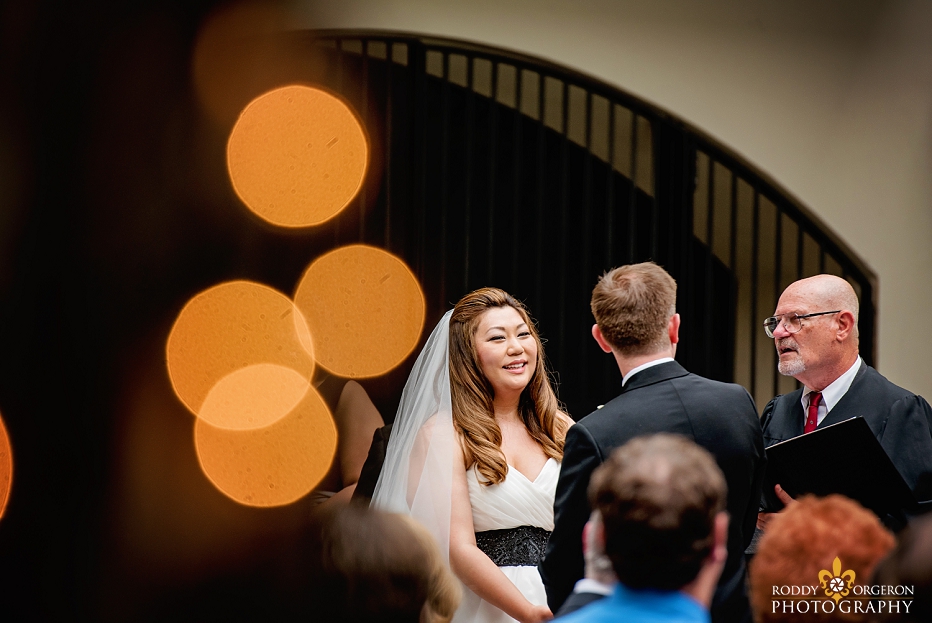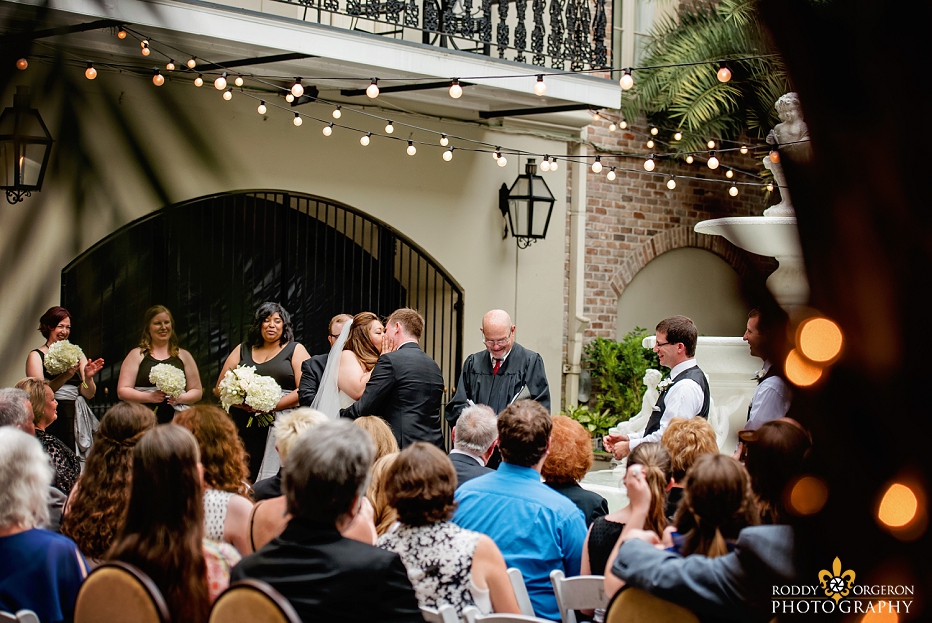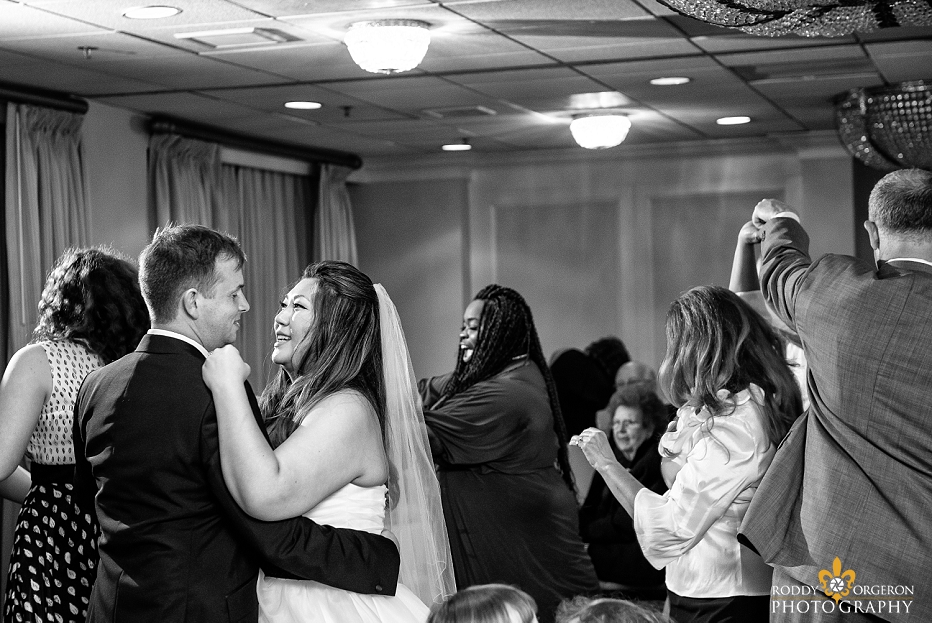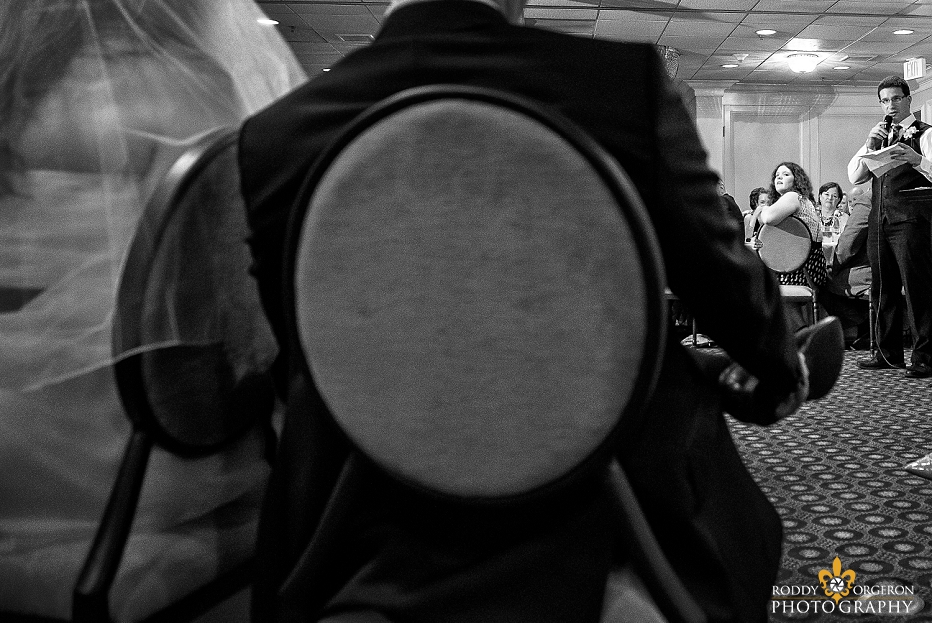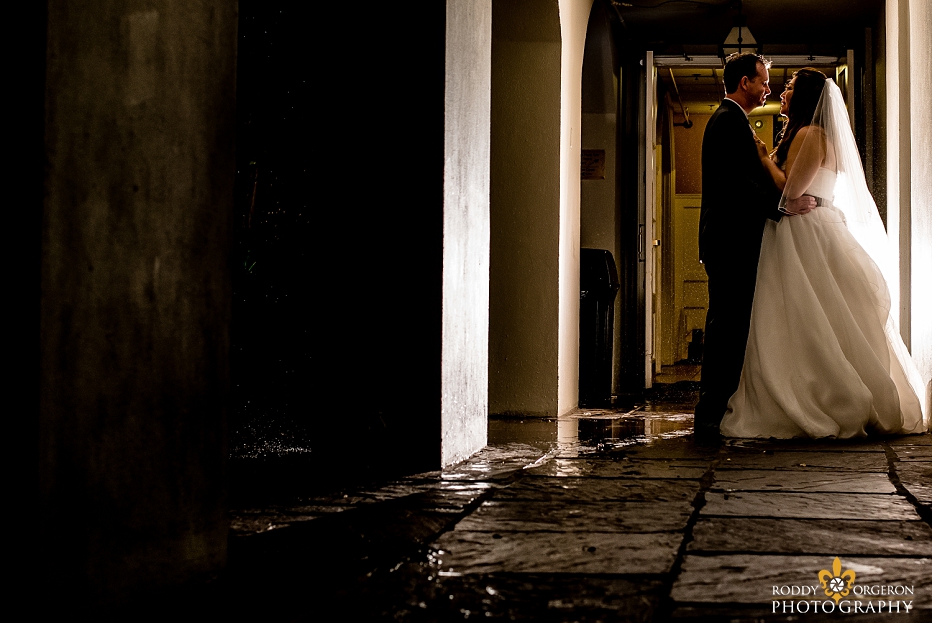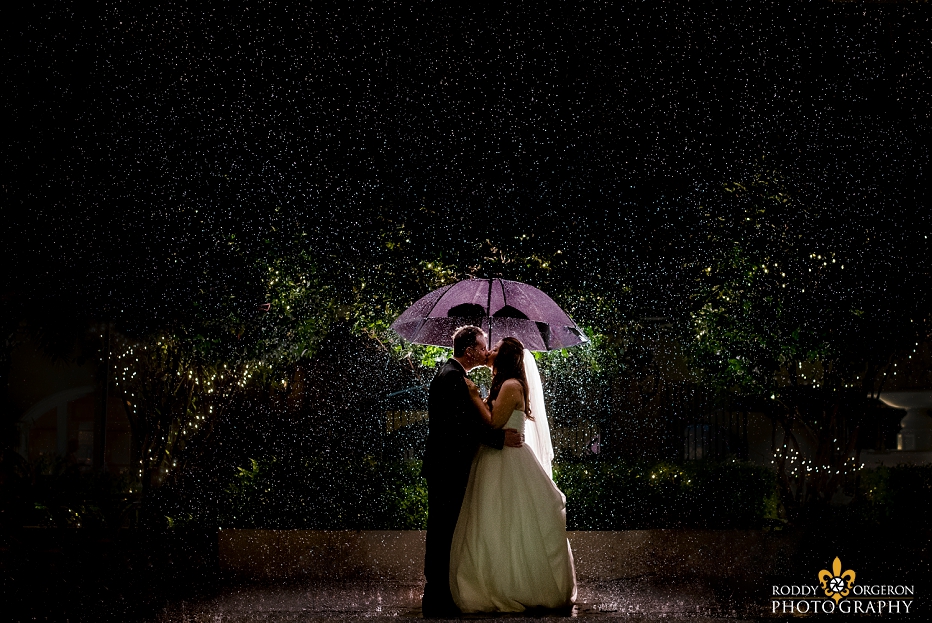 The Vendors
Wedding Prep/Venue : Maison Dupuy Hotel wedding
Entertainment: Antoine Diel
Cake: Haydel's Bakery wedding cake
Flowers: Beth's Flowers