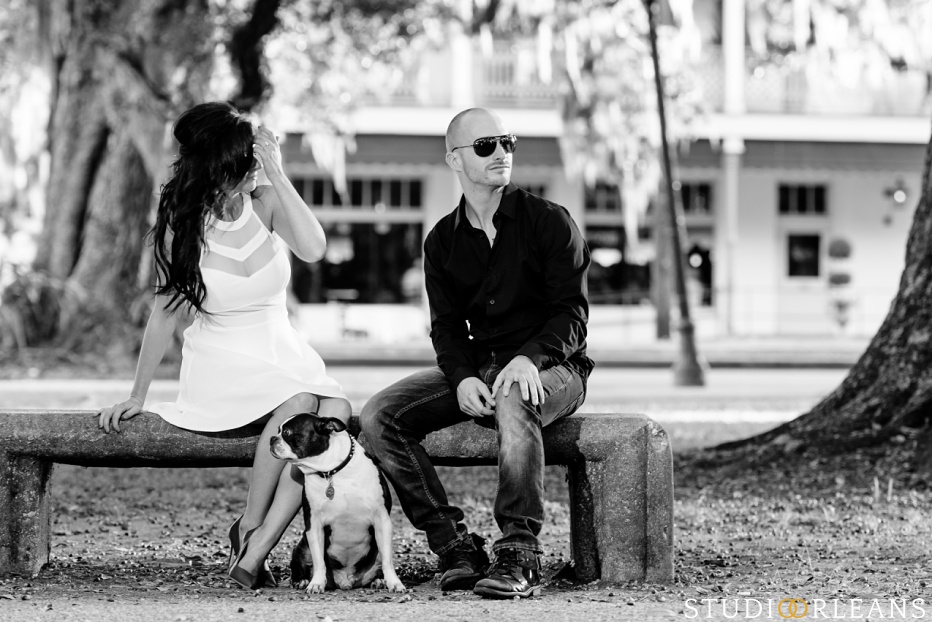 City Park Engagement Session in New Orleans
When romance is in the air, often music is too, so what could be more romantic than a song written especially for you. If you want to know how special that is, just ask Heidi, because that's just how Brent began his evening of surprises during their recent week-long cruise. During a music trivia game they attended, only Brent knew this one particular song because, as it turned out, he wrote it for his beloved Heidi. Brent professed his adoration for Heidi in front of a crowd of about 100 people and asked for her hand in marriage. The usually cool Brent who, as a professional musician, regularly performs in front of large crowds, was nervous as he waited for Heidi's reply. Even in a state of complete surprise by Brent's majorly important performance, Heidi managed to say, Yes!
The couple decided to celebrate with a New Orleans' City Park engagement session, where nature, fantasy, and history abound. In order to create some history of their own, they brought their Boston Terrier, Taz, along for the photo session, but, thankfully, he didn't steal the show from the happy couple.
This edgy, traveling duo from Austin, Texas love to scope out new places or sometimes just get in the car and head to parts unknown to see where life takes them. When they aren't on the road, they spend time sharing their special talents with each other. Heidi's learning music and teaching Brent to play golf. They both love rock climbing, and Taz likes to tag along wherever they go.
As night settled in around them and the city lights came up, it was hard not to mistake Heidi's dazzling bright smile for one of the stars coming up in the night sky. Heidi, a dental hygienist, obviously practices what she preaches.
With their engagement, this adventurous couple, who have been together for three years, is now committed to a totally new adventure – life as a married couple. Maybe Heidi can serenade Brent while he works on his golf swing.