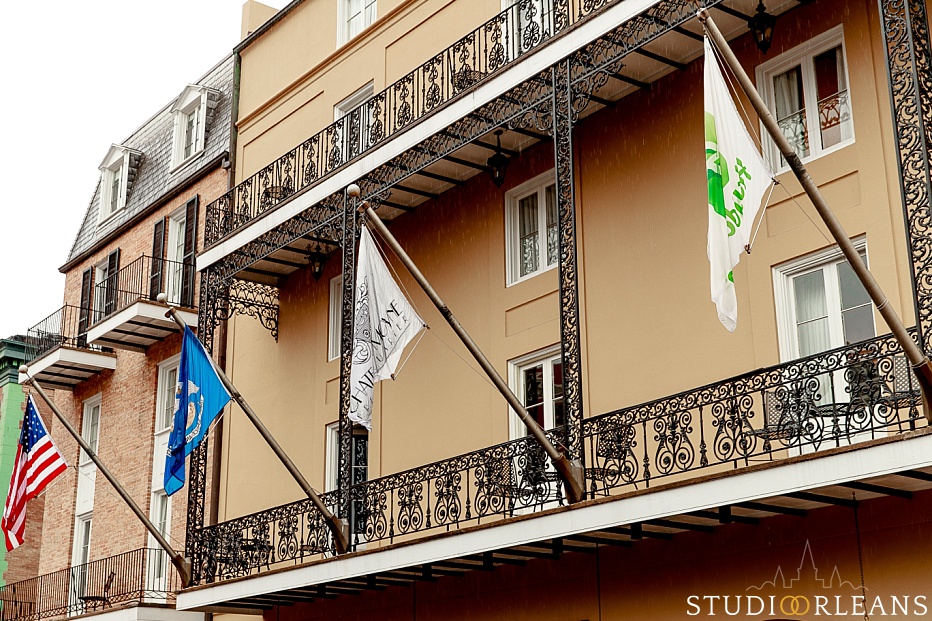 When Shakespeare wrote, "If music be the food of love, play on," he must have had Lauren and Brandon in mind. They both have theatre degrees, have acted in Shakespearian theatre, and absolutely love music, food, cocktails, and singing together.  Lauren and Brandon hail from the central coast of California where vineyards, olive orchards, and farms abound, so there's no shortage of wine or food to enjoy.  They have such an affinity for trying different types of drinks, they started their own small batch cocktail mixers company.
On a rainy day in New Orleans, when sitting indoors enjoying a meal and drink would be the best plan, Brandon passed on both. Ignoring the weather, he and Lauren went on a horse-drawn carriage ride through the French Quarter where he proposed in front of Jackson Square.  Lauren was so moved, she cried the entire time.  Despite the wetness of the day, Lauren and Brandon began a celebration of their engagement together in historic New Orleans, which is why they chose to be married there.
Ceremony: Chateau Lemoyne Wedding
Chateau LeMoyne in the French Quarter was the site for their courtyard wedding with the reception following indoors. Their intimate ceremony was attended by about 50 family members and friends.  The beautiful bouquets, boutonnieres, and floral arrangements were created by Kim Starr Wise Floral Events.
Reception: Chateau Lemoyne Hotel
The reception was a fun-filled affair with the Kinfolk Brass Band, leading the bridal party and guests down the streets of New Orleans with a traditional second-line parade.
 Lauren and Brandon began married life with a party, and the party will continue for this couple who loves adventure in traveling and food, and New Orleans certainly offered them that in a big way.
As singers and performers, Lauren and Brandon could sing any number of songs together to show their love for one another, but perhaps the best song for them to honor how their new life began would be "Singing in the Rain."
I would like to give a special thanks to Eric McCallister that came all from Boston to help me photograph this wedding. You should checkout his work www.mccallisterphoto.com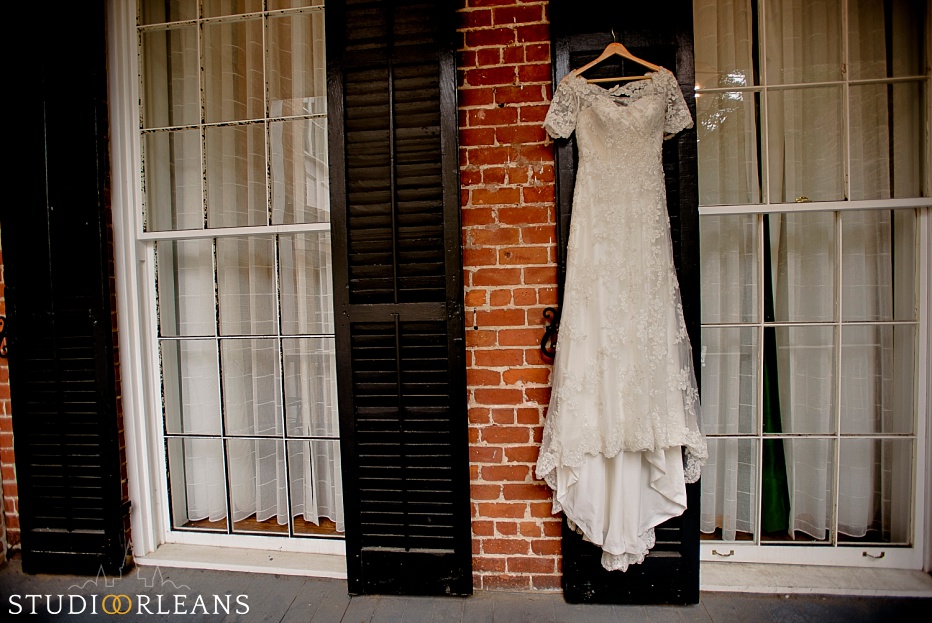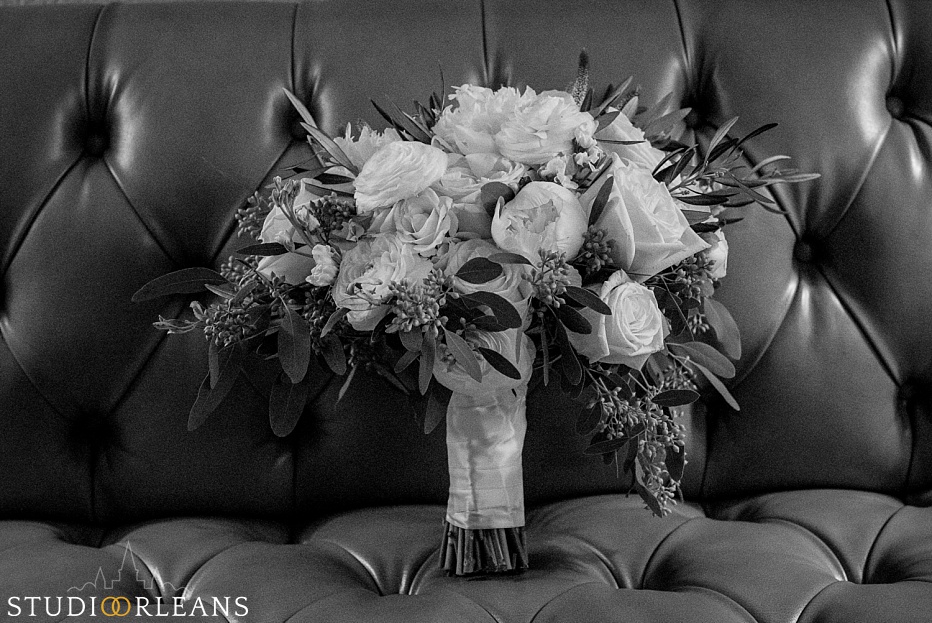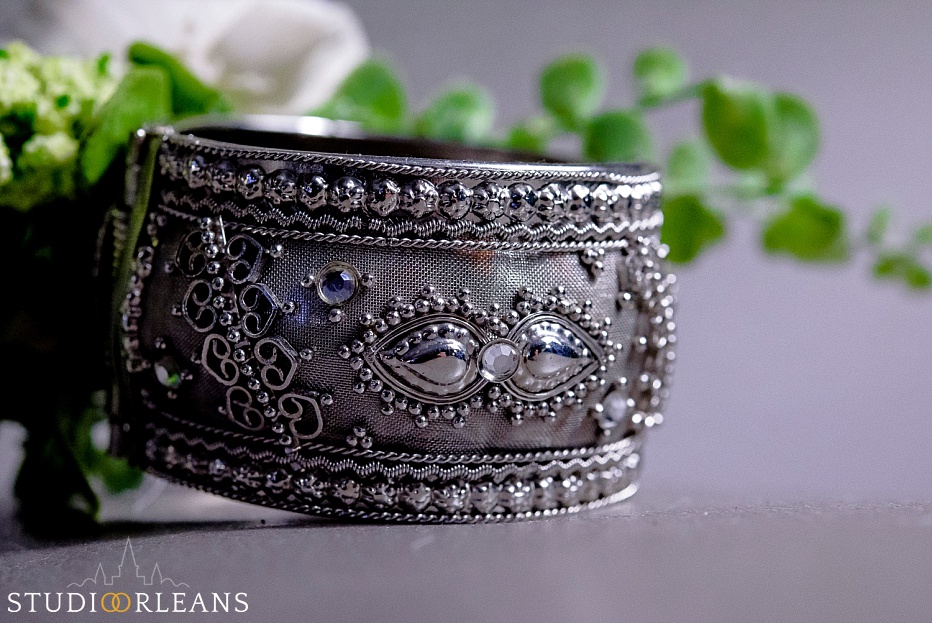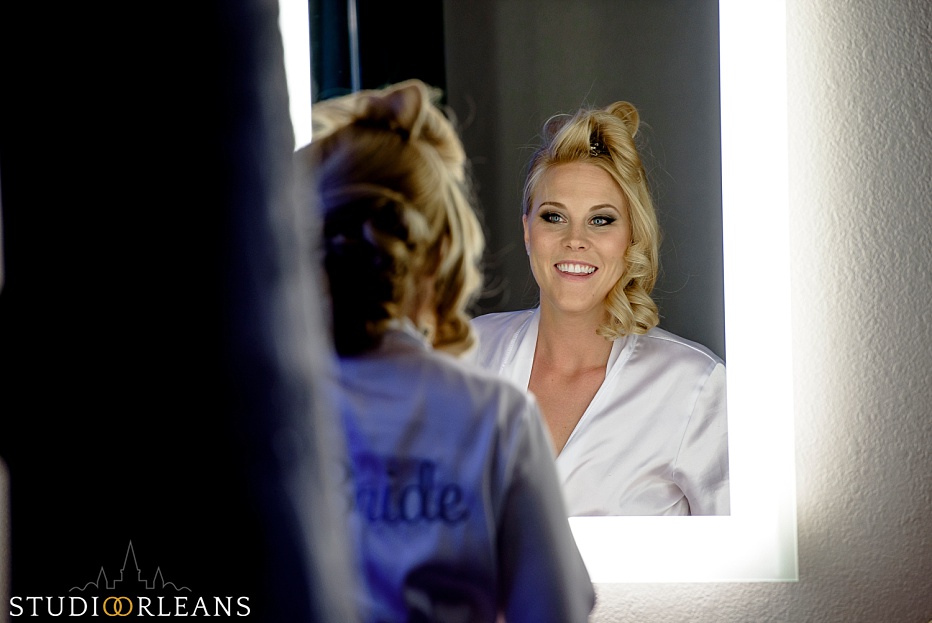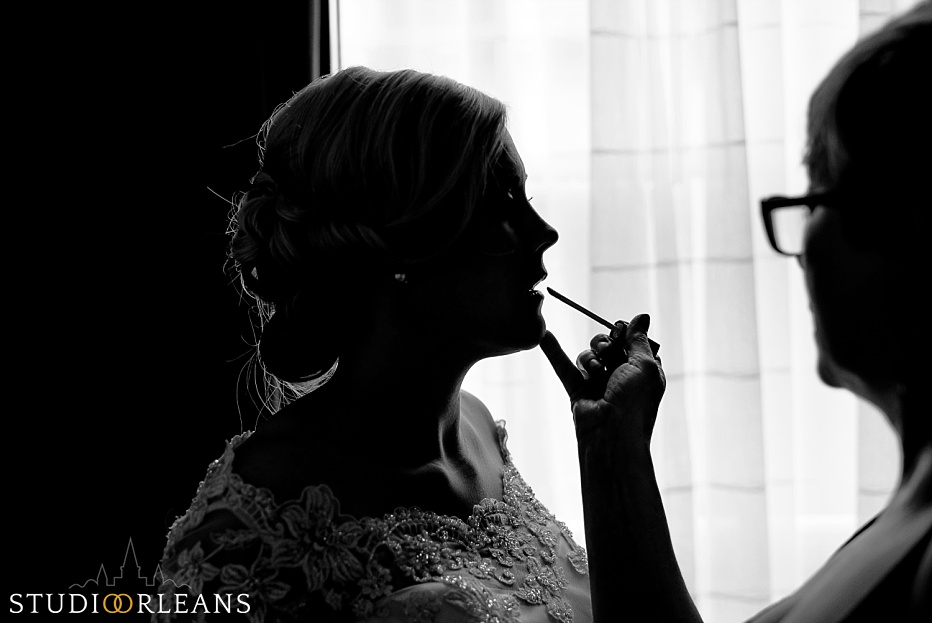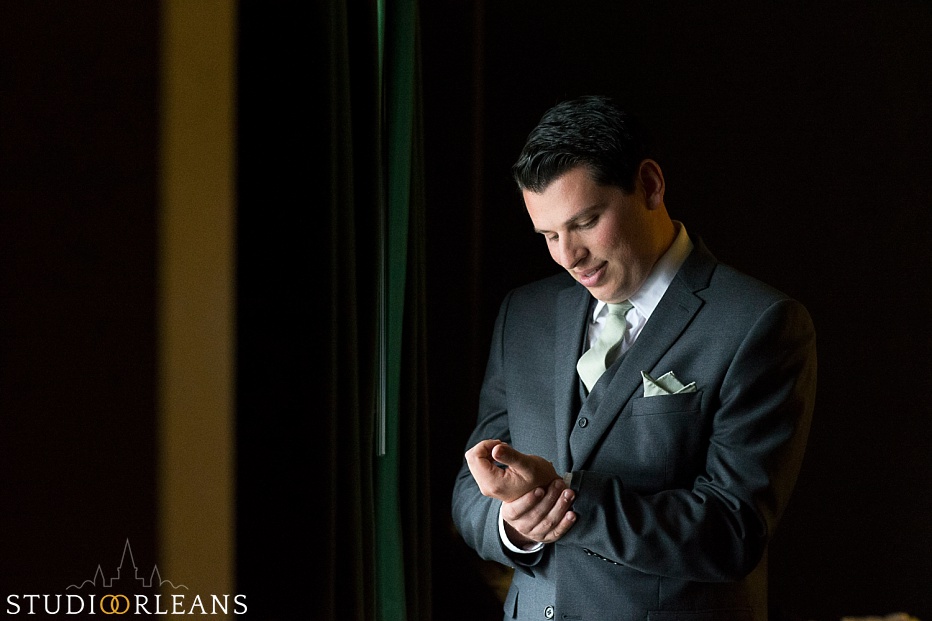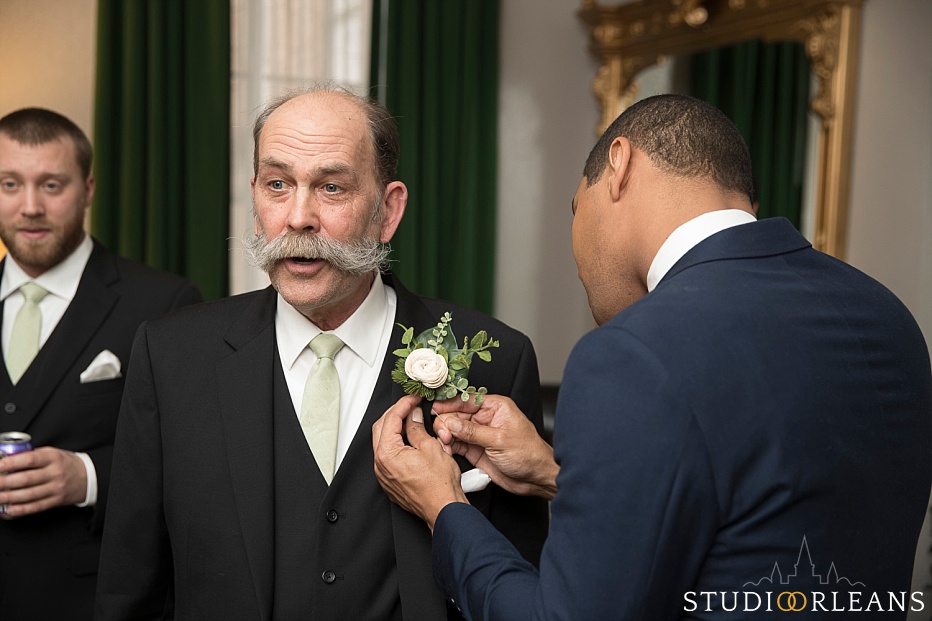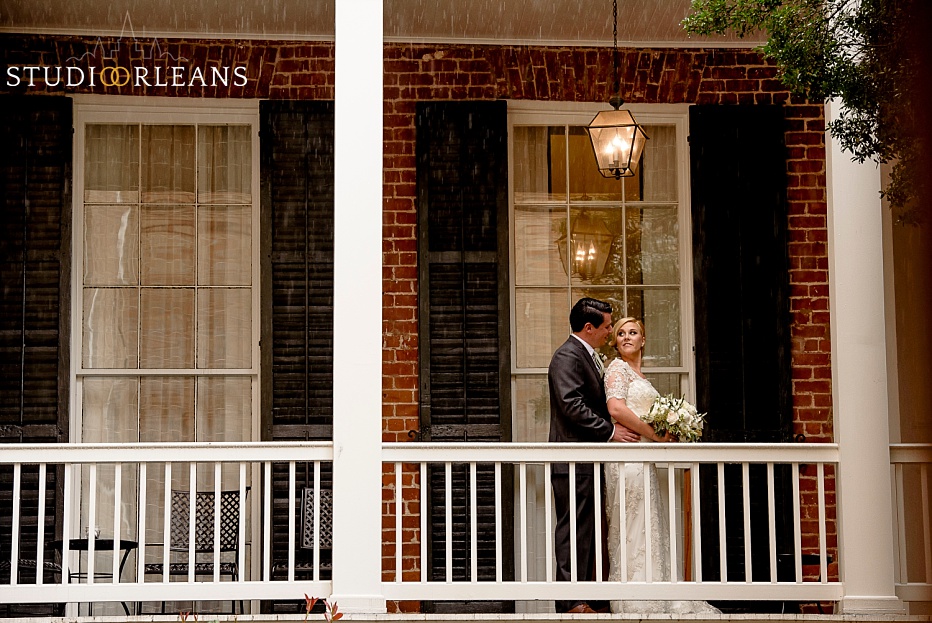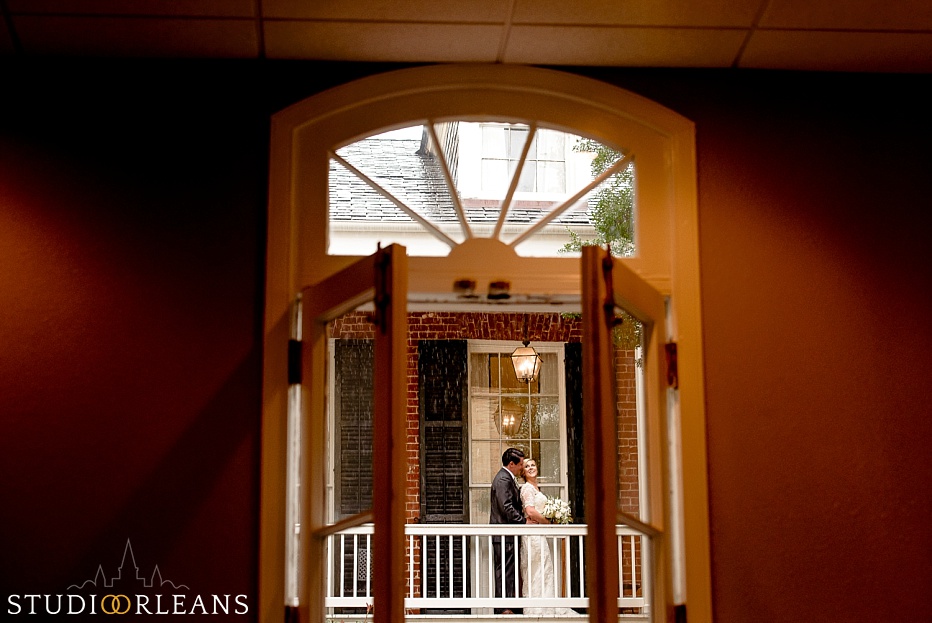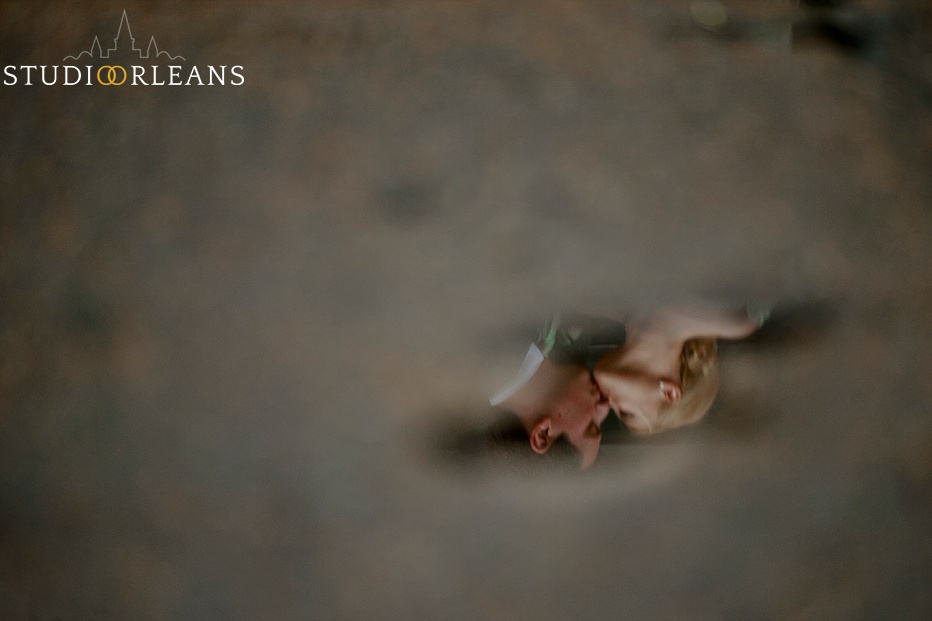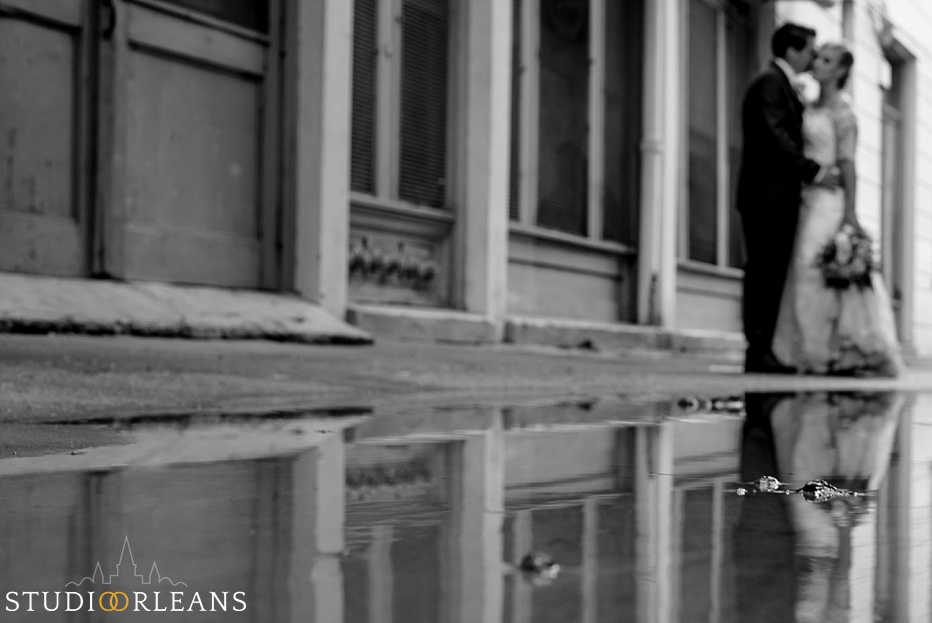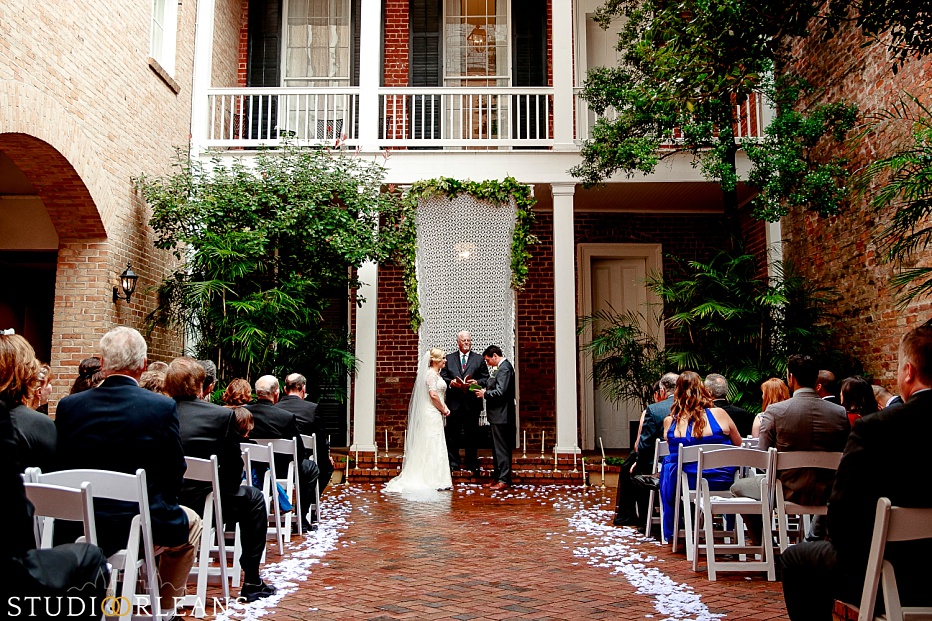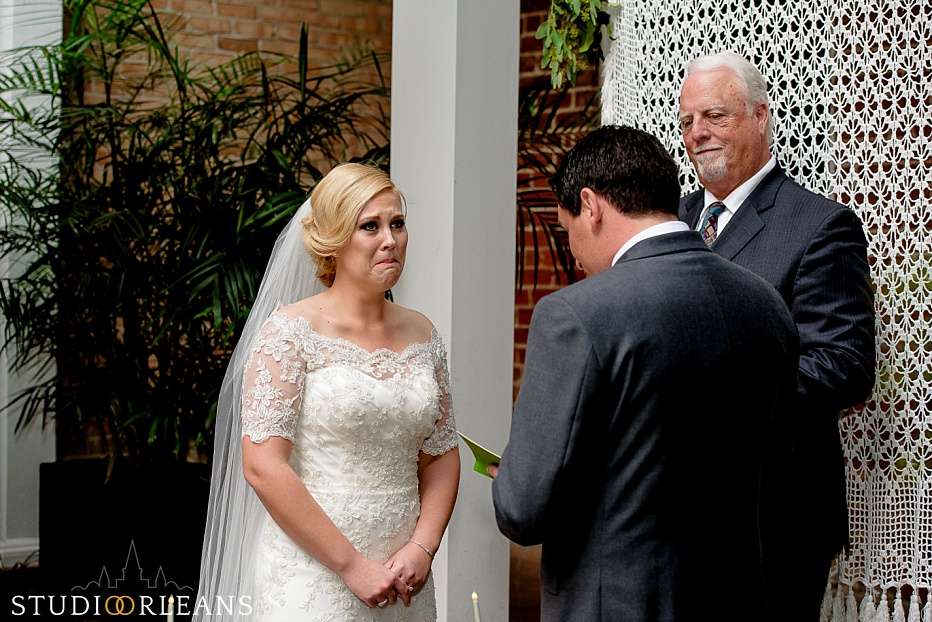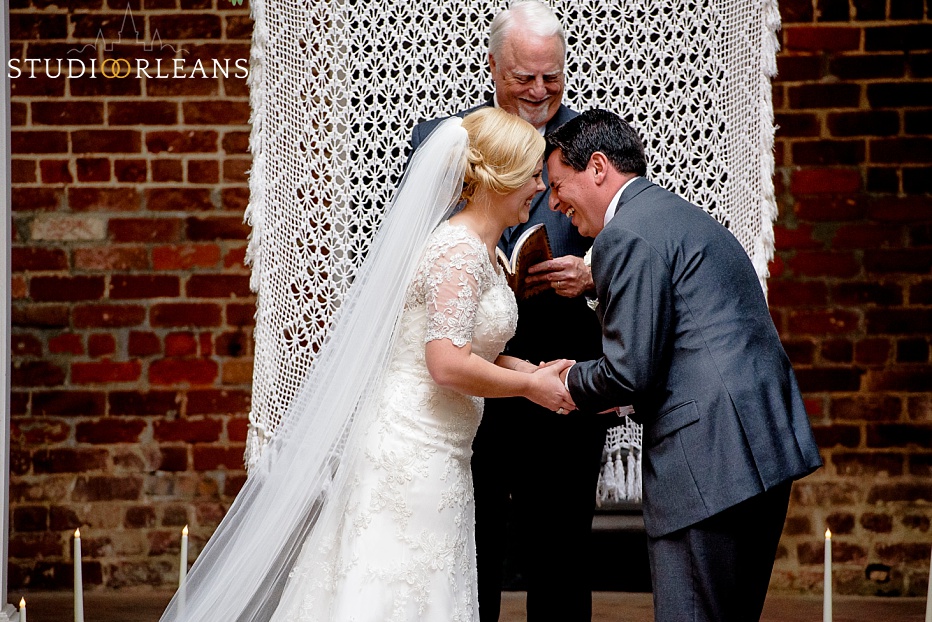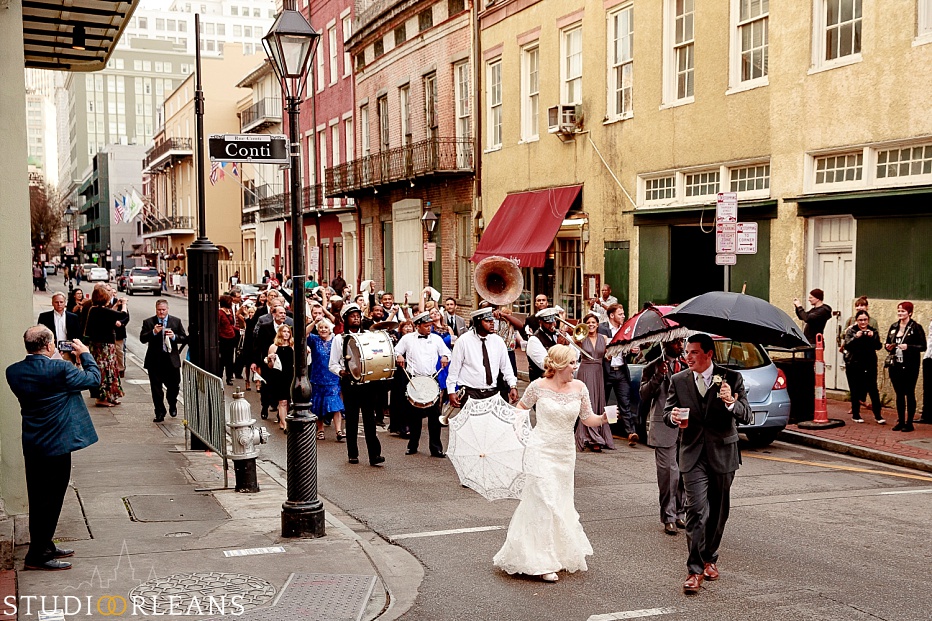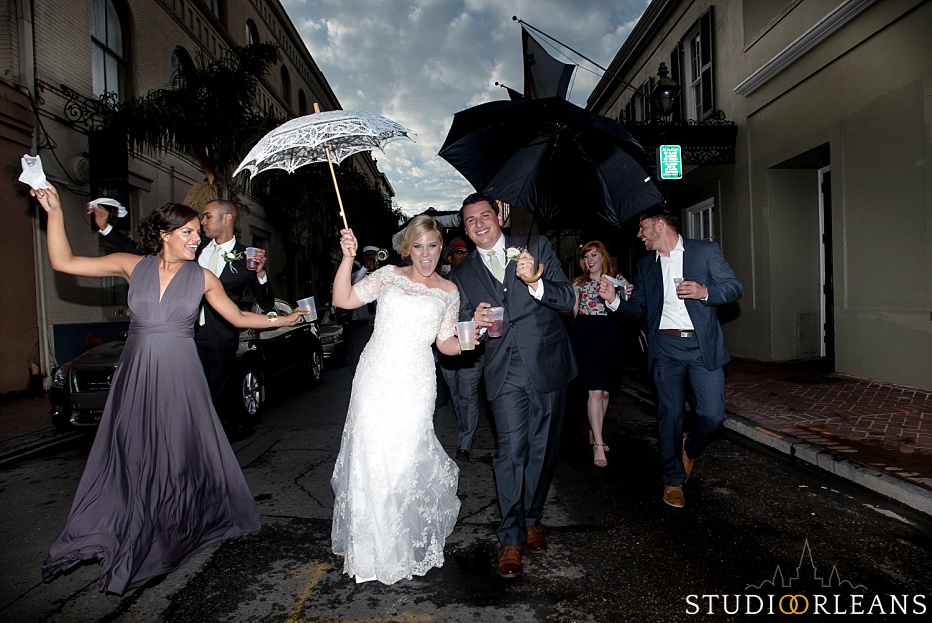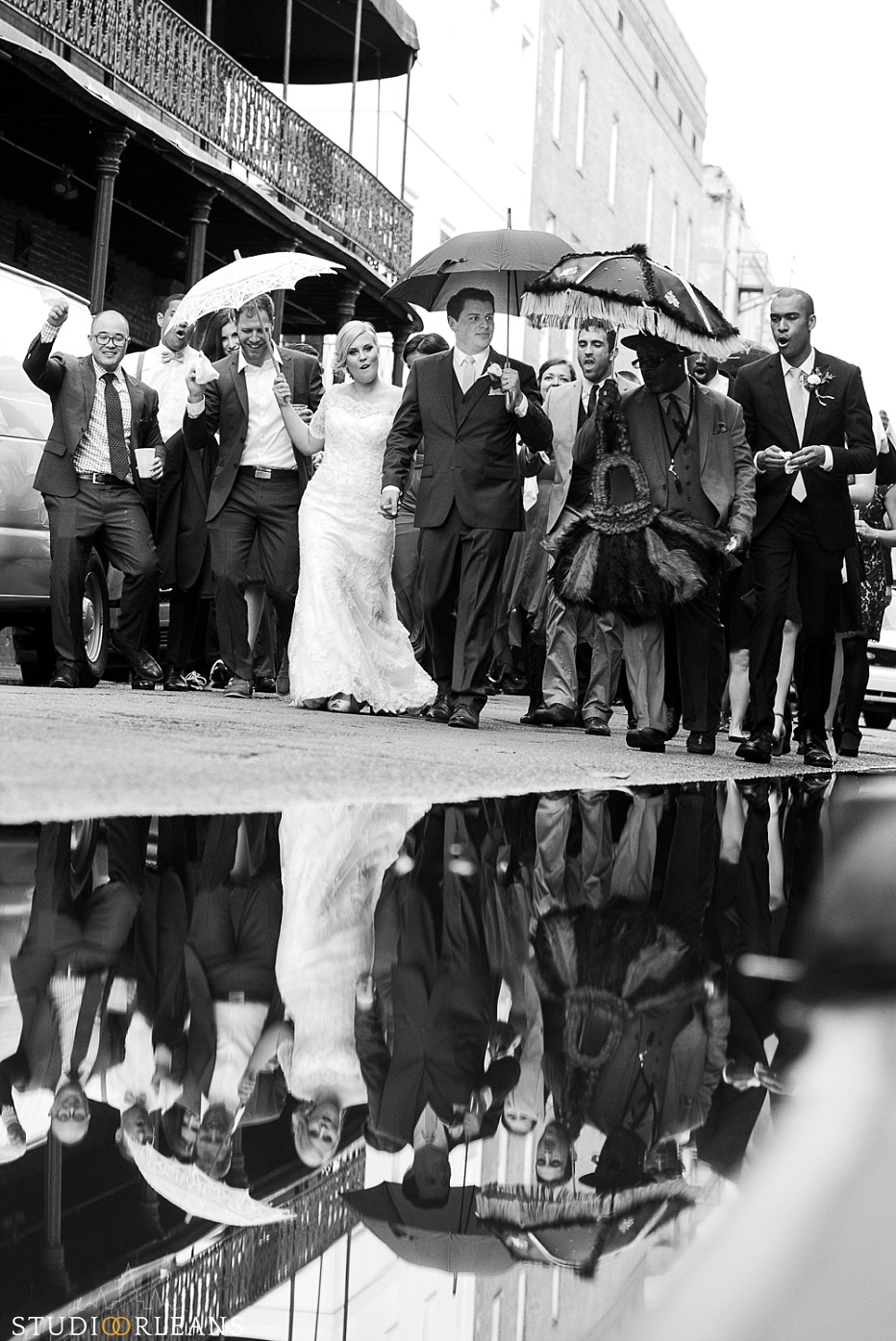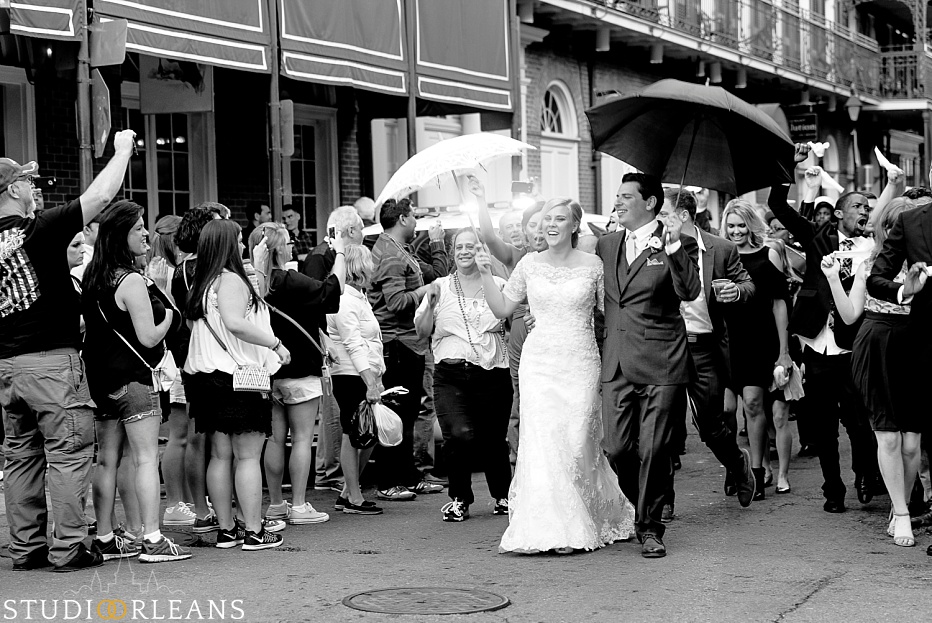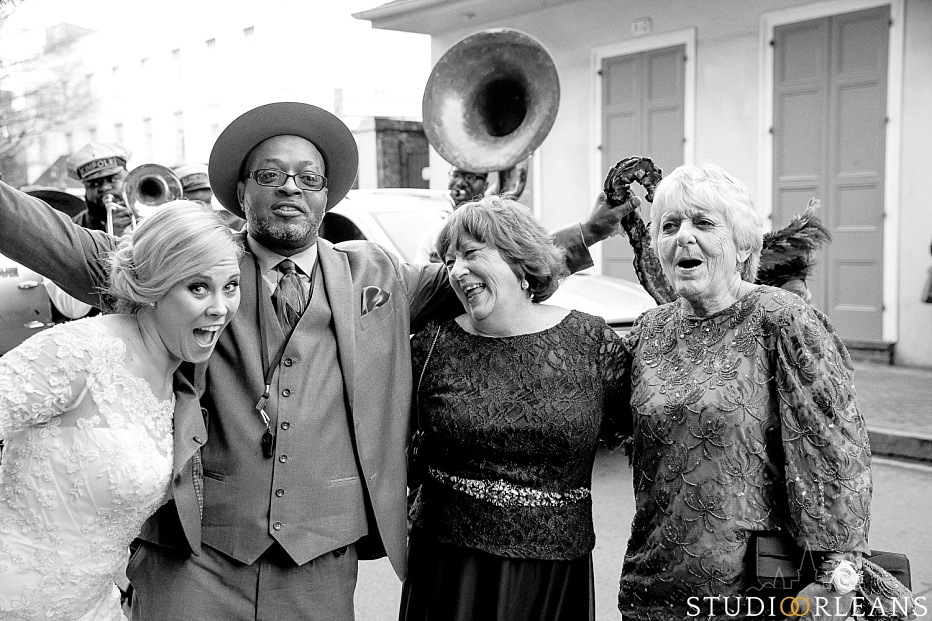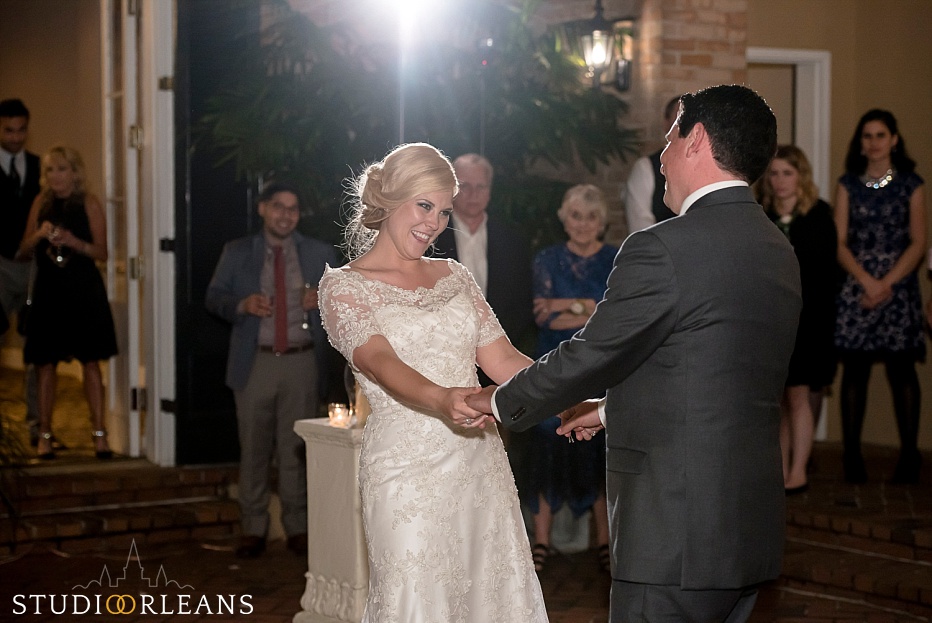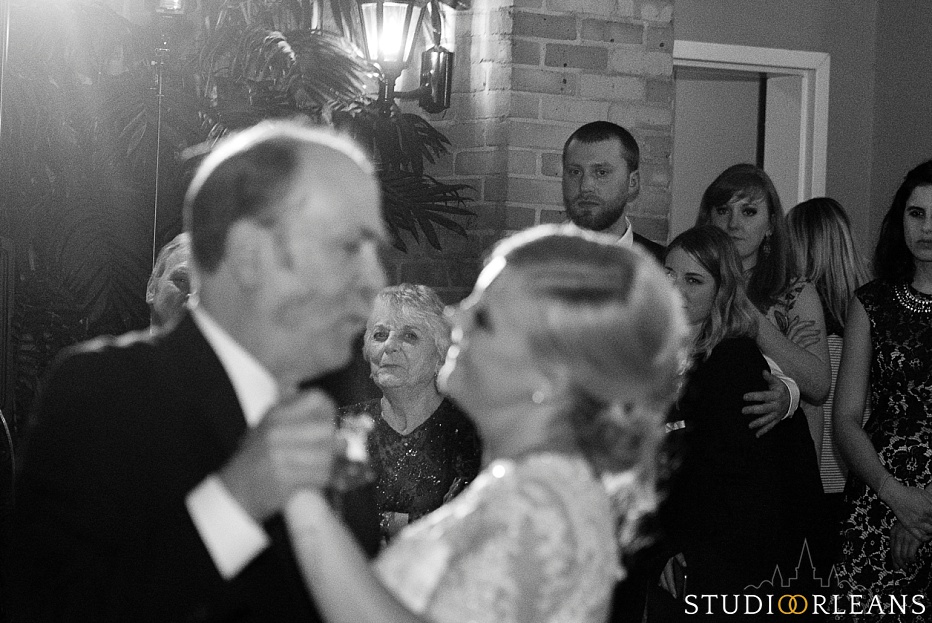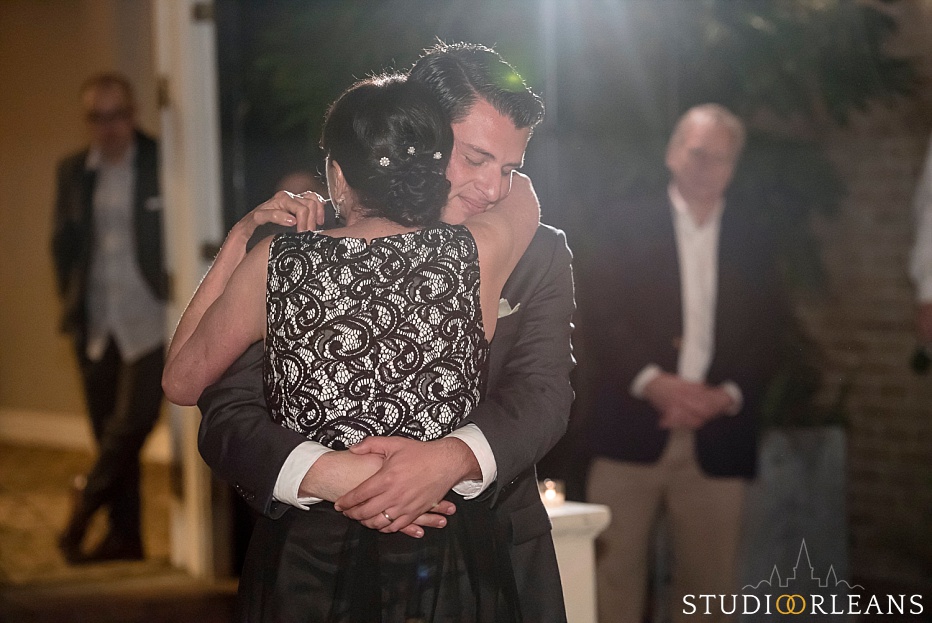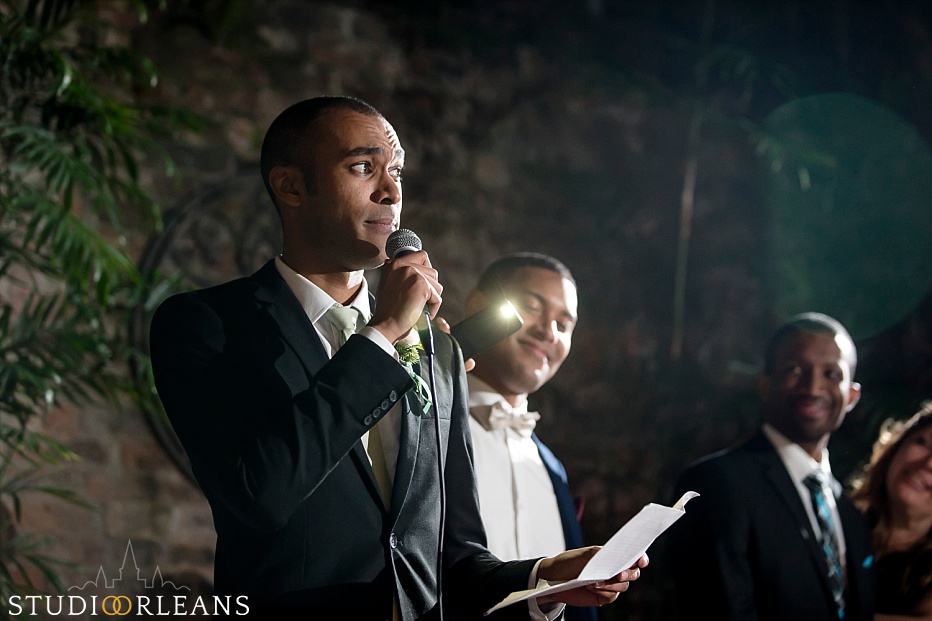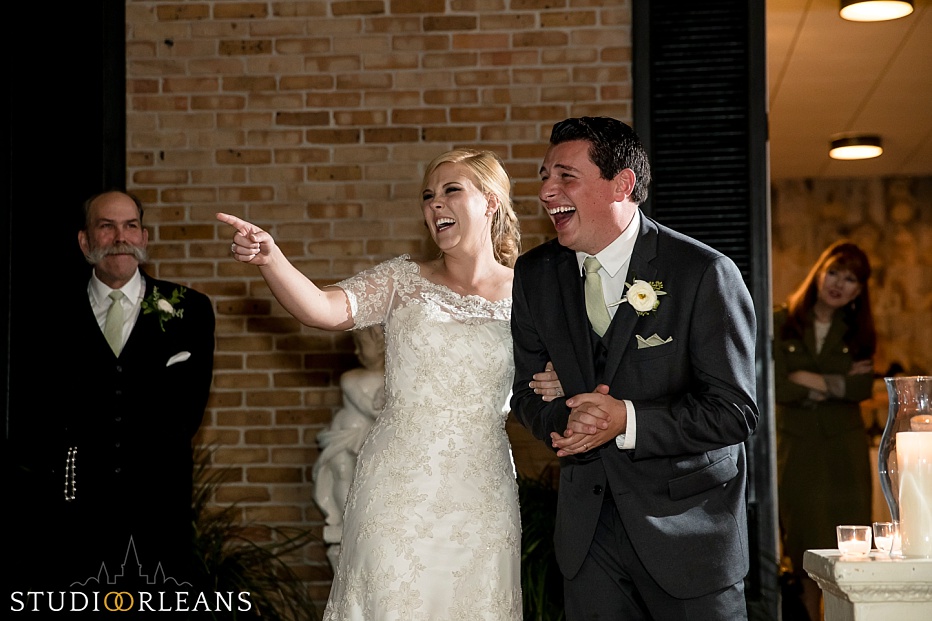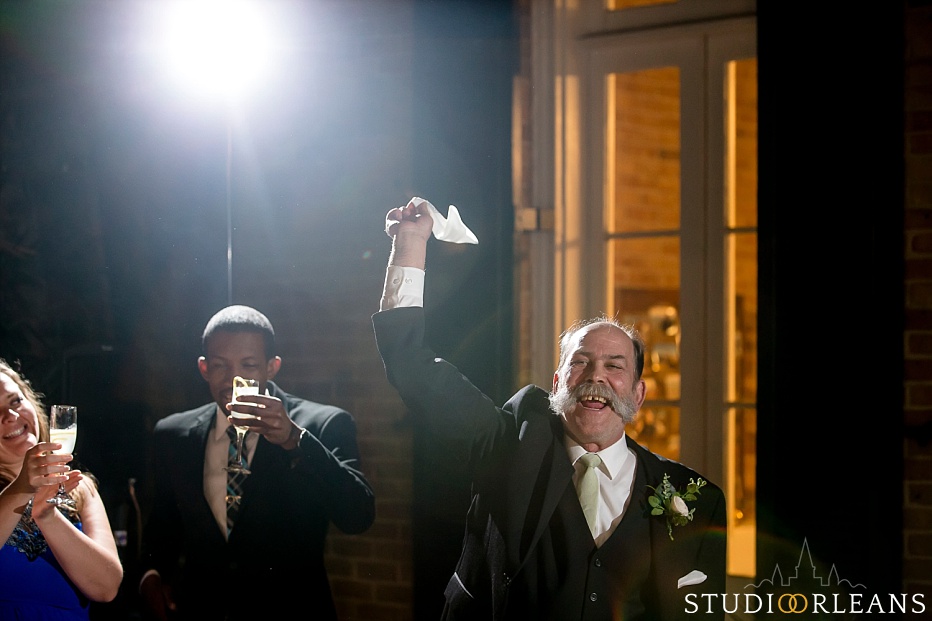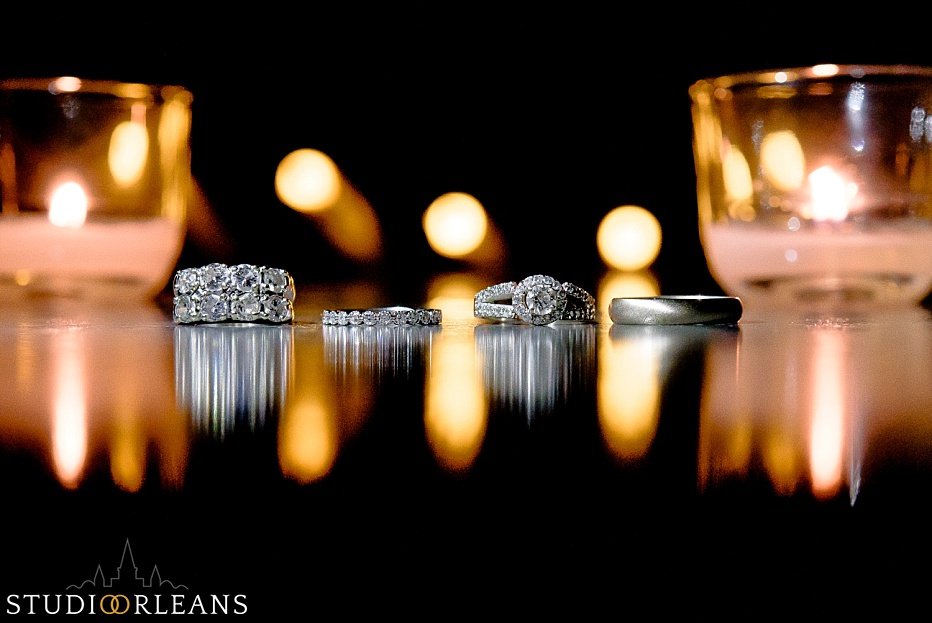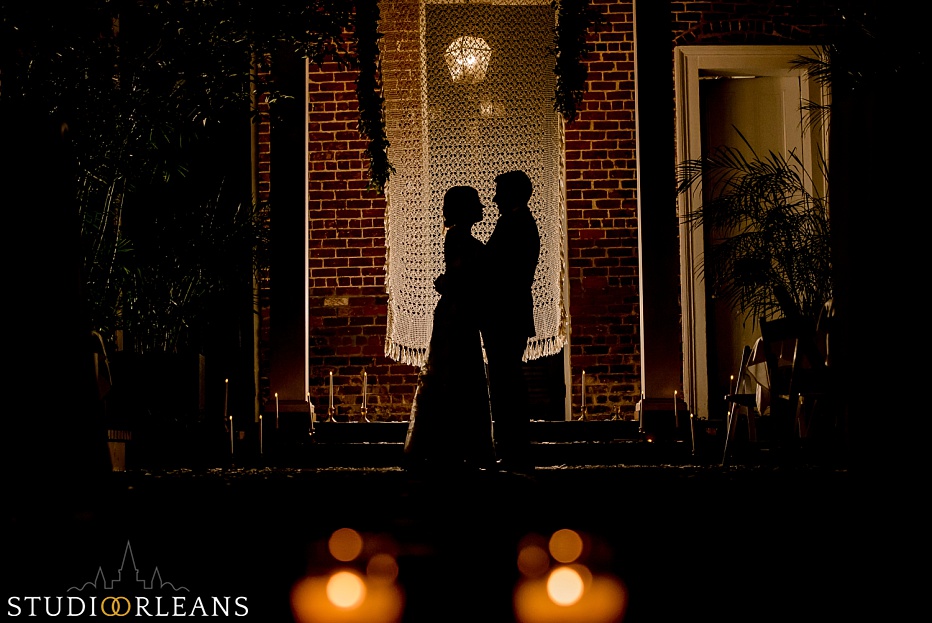 Wedding Vendors:
Ceremony/Reception: Chateau Lemoyne Hotel
Wedding dress: Glamour Closet (altered by bride)
Hair/makeup: PreauxFace
Floral: Kim Starr Wise
Second Line Band: Kinfolk Brass Band
Reverend: Jim Chester
Caterer: Richard Fiske's
Wedding Cake: Sucre